Just back from the south end art hop.. i think it's the 20th one, actually. This is the first time in a couple of years that I didn't have anything to show there.. it felt both weird and good to be able to walk around looking at people instead f stuck at some display.. I say looking at people because, now that I think if it… i didn't see any art.. We didn't go in a single exhibit.. i just walked around and saw folks I knew.. which was fun,
  Diane's away at an event..  .. so i met up with some other friends . i walked around with Ellen , Deb and Brit.. we then ran into my friend shawn from work.. together we spent about 4 hours walking up and down pine street.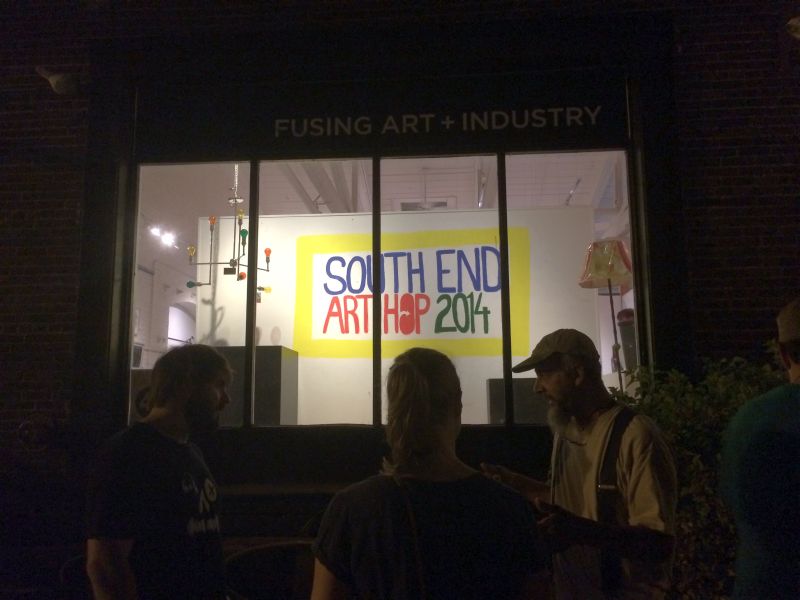 \
\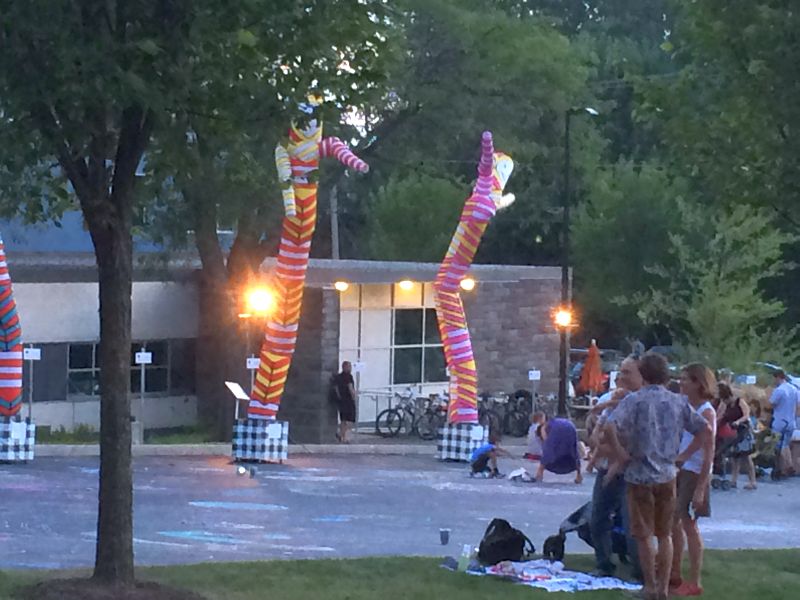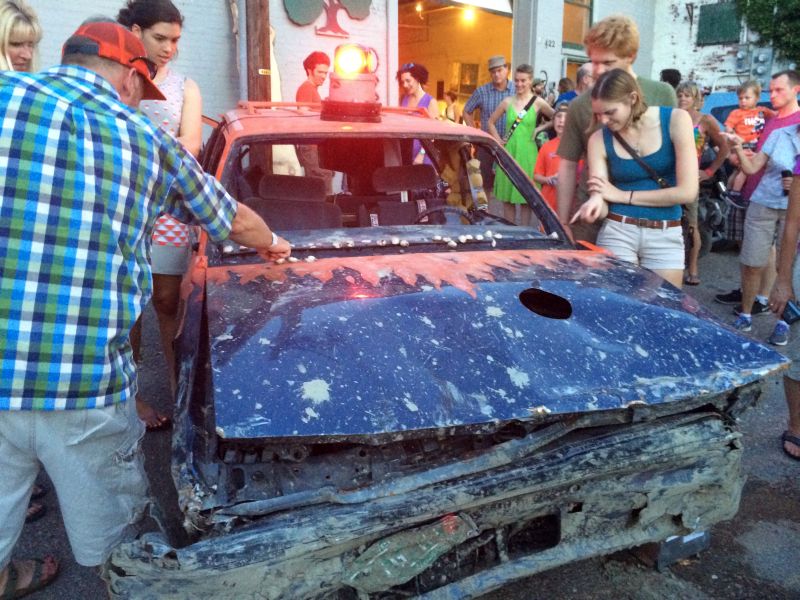 I was proud of Colin for showing off his new steam punk Tesla coil.. pretty snazzy !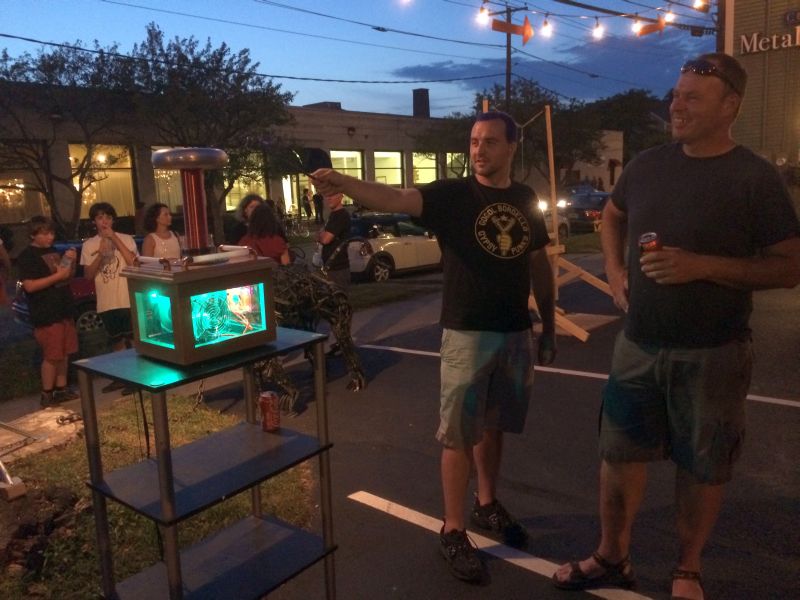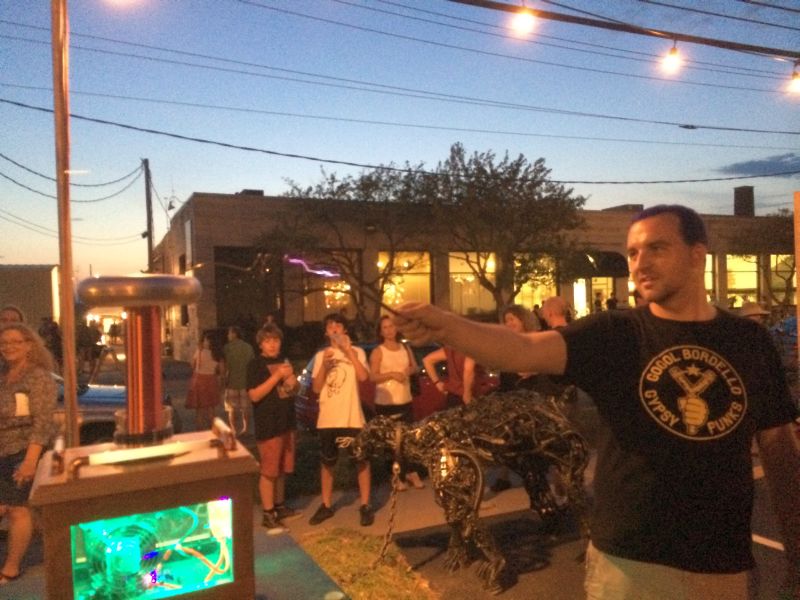 I watched ht glass blowers for a bit..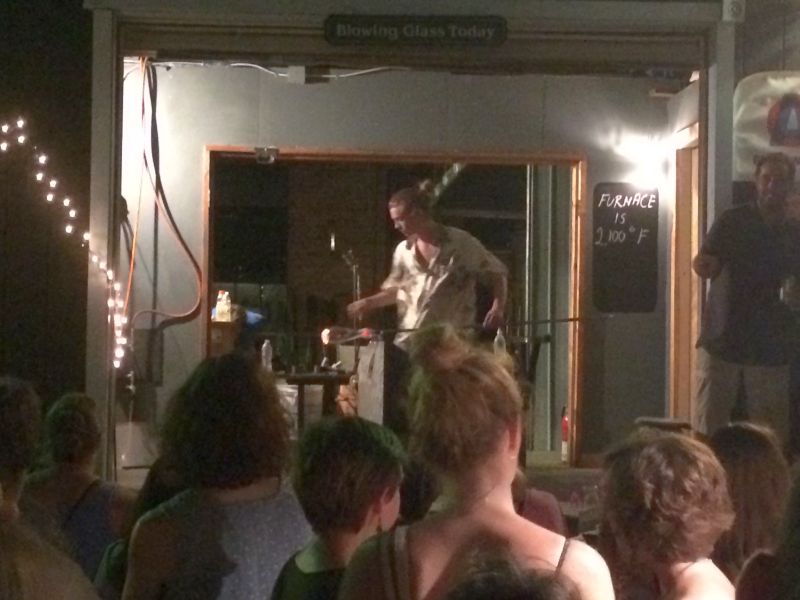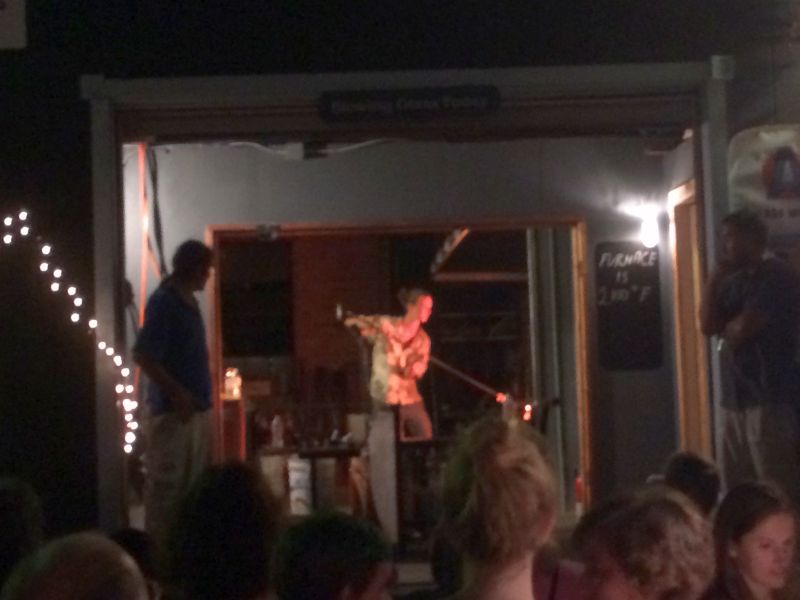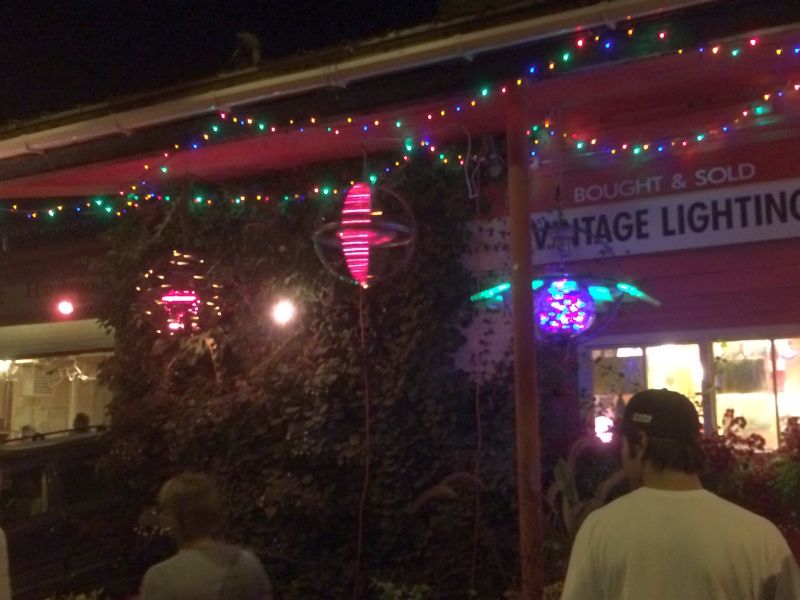 we stopped for some free ben and jerry's !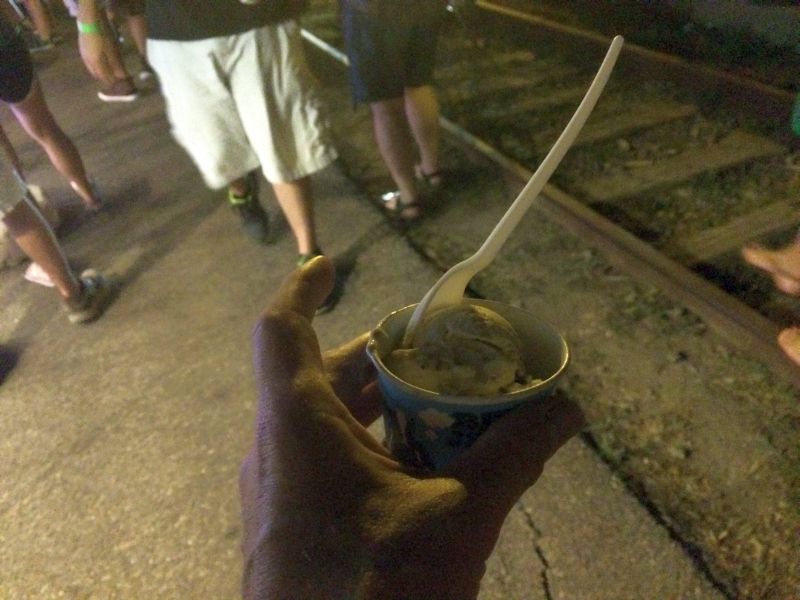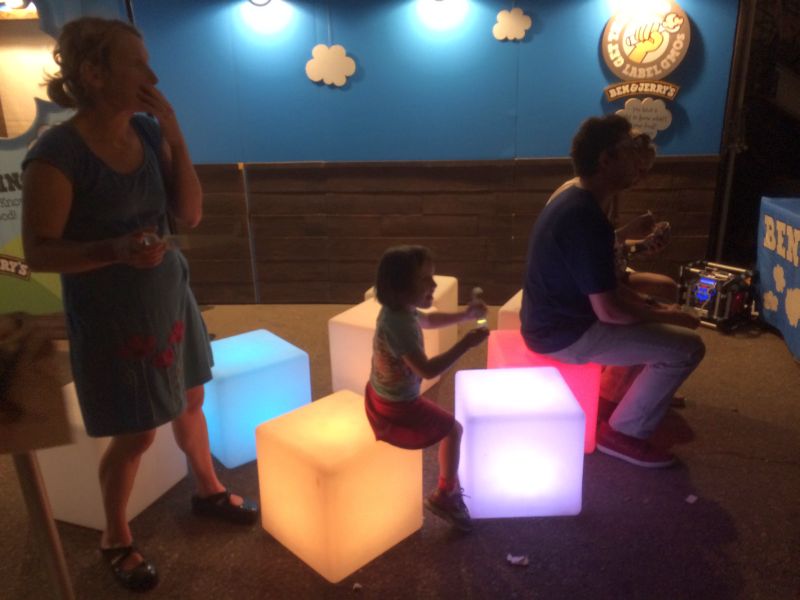 towards the end of the evening, we all stopped for pizza and salad.. yum !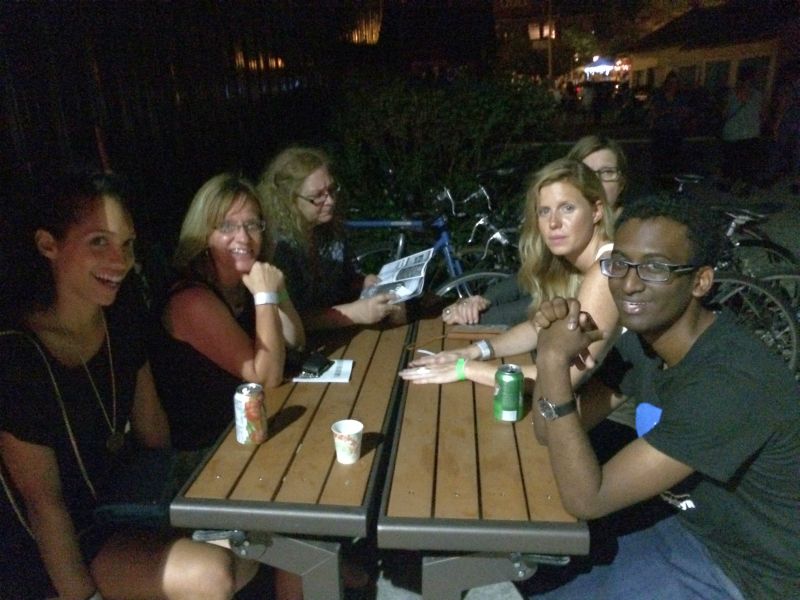 there was a great band playing there called future wave.. the band lead Luke came over and gave me one of their CD's.. it was really good.. all  themed after 'back to the future'  I now have a song called 'flux capacitor' !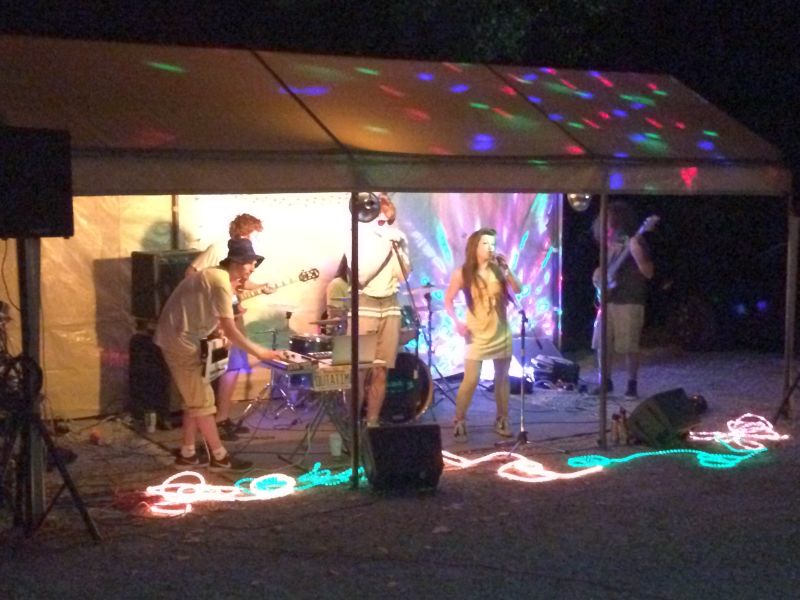 \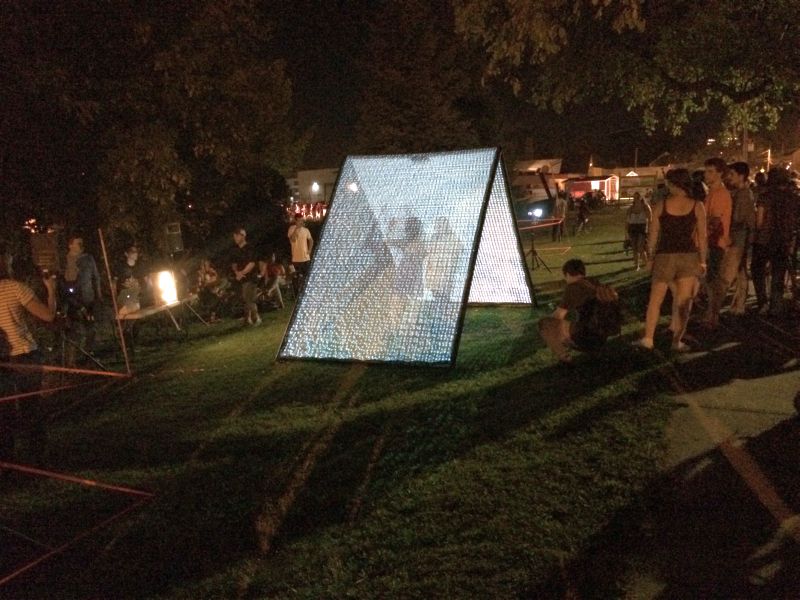 i ran into so many friends .. here's Hilary and friends .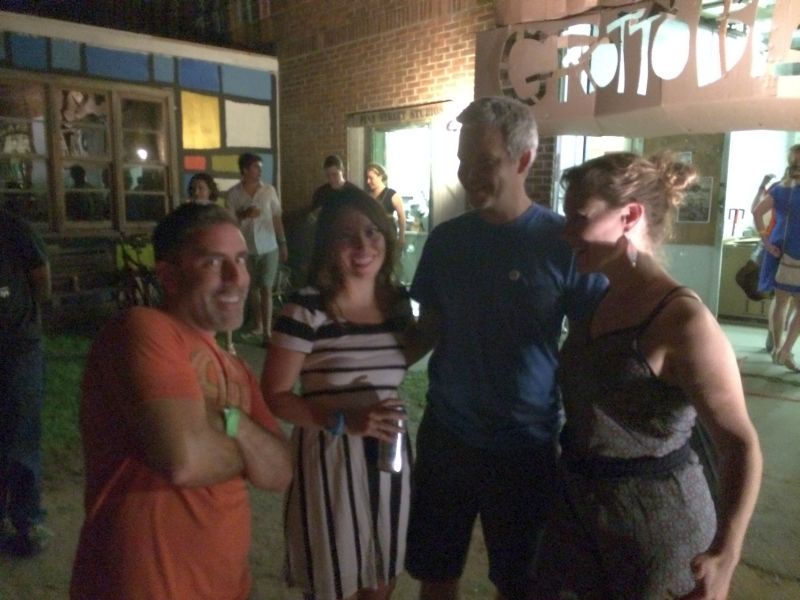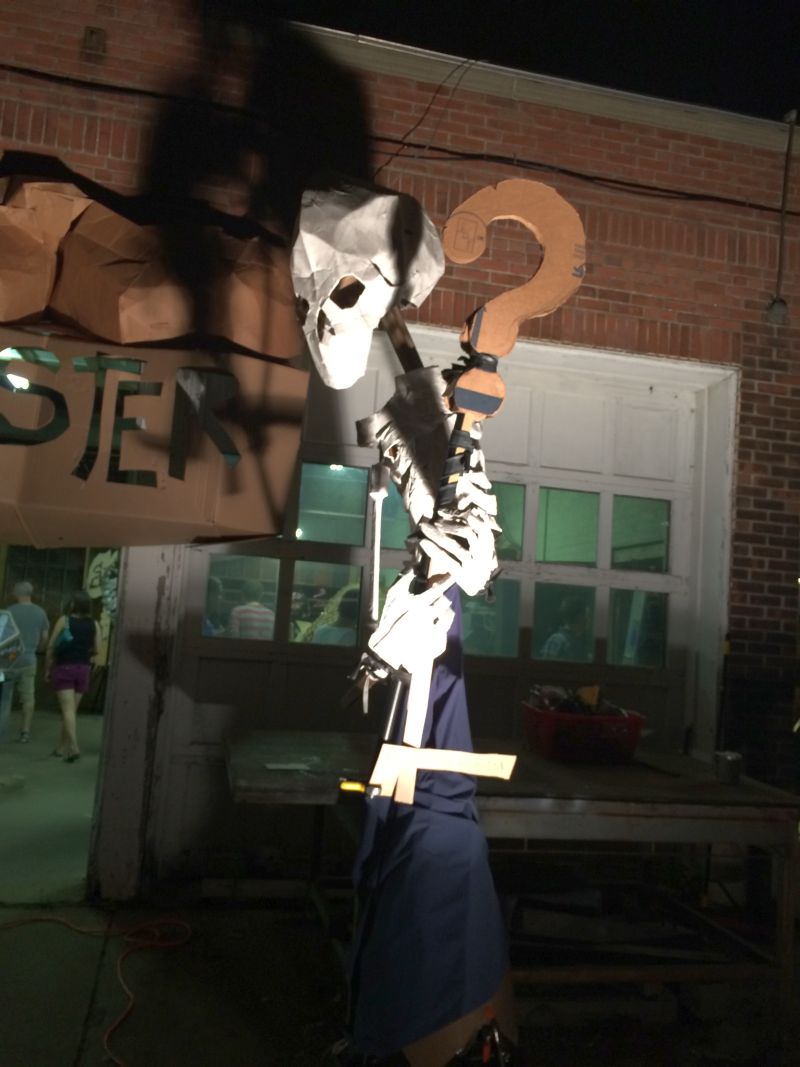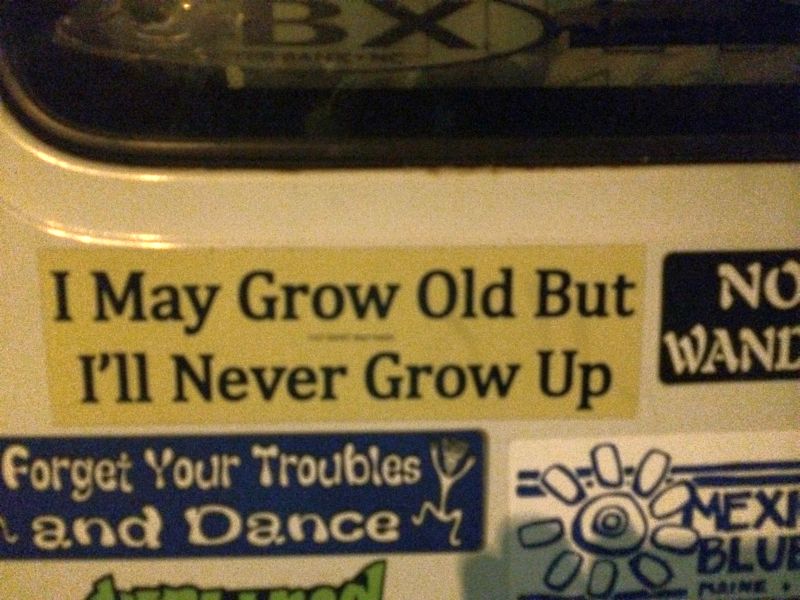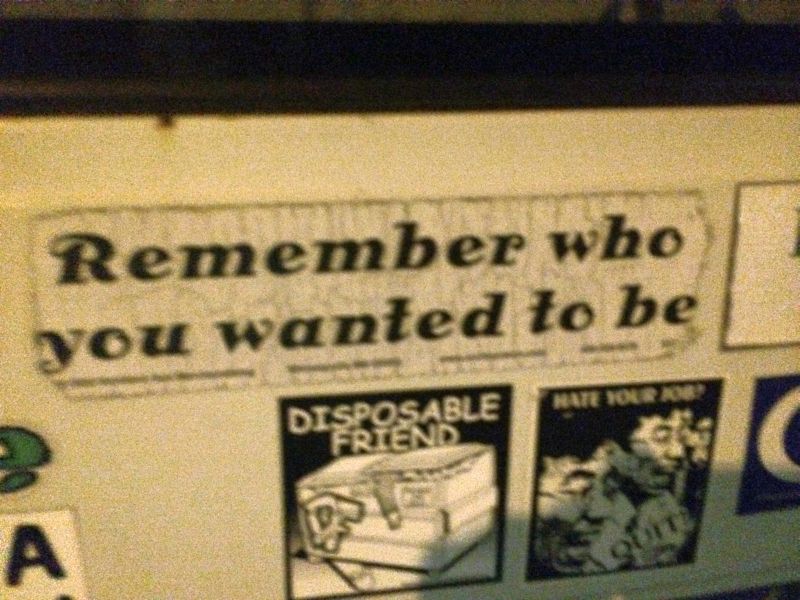 it was a great night. now Im too tired to think anymore.. gotta get some sleep.
nite all. nite sam
-me