Today was the end of the night riders competition a bolton. Both Sam and Gabe were up at Bolton every Wednesday night competing.. Just about every hoodie an, pair of goggles and backpack we have in the house they one op there on the mountain. This year, Gabe has been up there on Wednesday nights just for old times sake.. ..
Today was the end of the season.. they tally up the points and give out prizes.. It was a beautiful dy up there.. snowing and not too cold…
it felt like old times.. .. I think I've been up there for more than 15 years. ..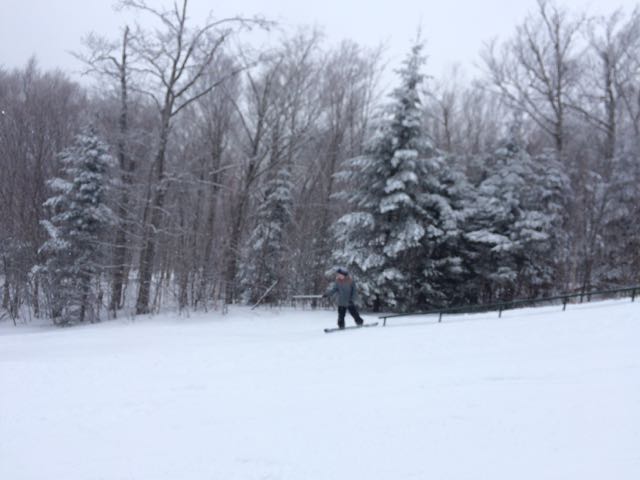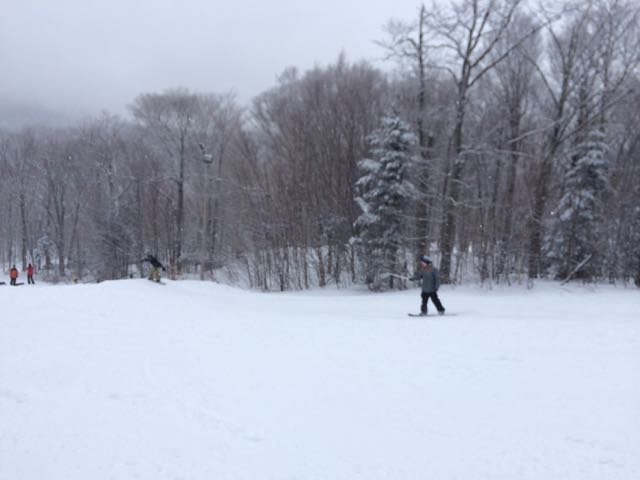 ]]\
after the rail jam, Gabe,Burk and I went in to hang out. but before we got comfy. they called us out for the awards ceremony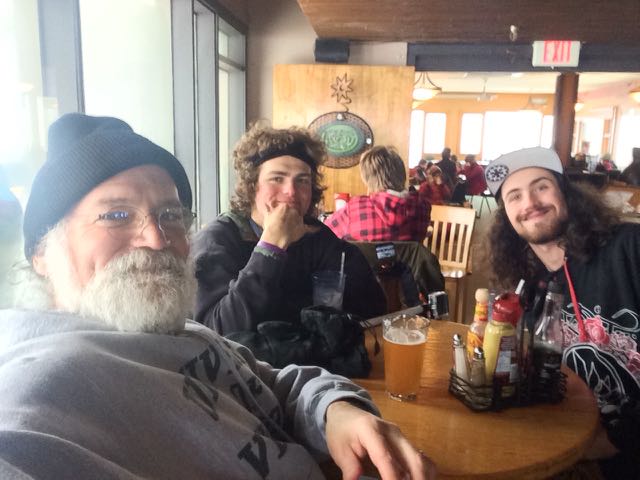 Good thing we got out there.. Gave placed 3 for the season in 17 and over.. th.. they celebrated by spraying cgrape soda over each other !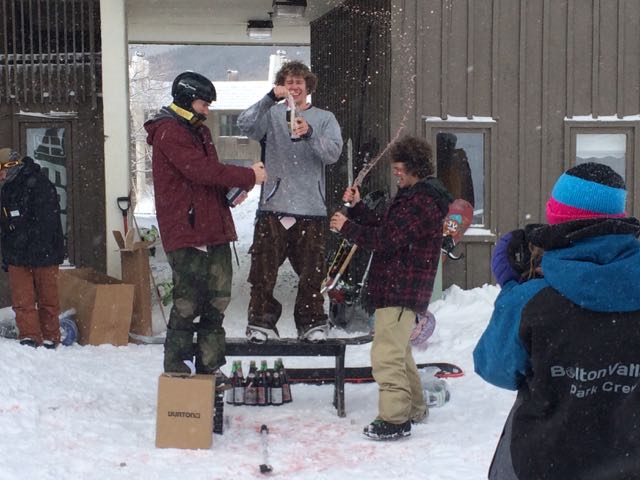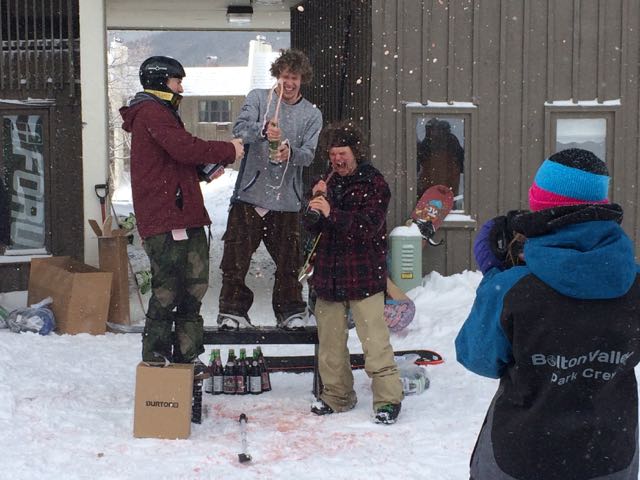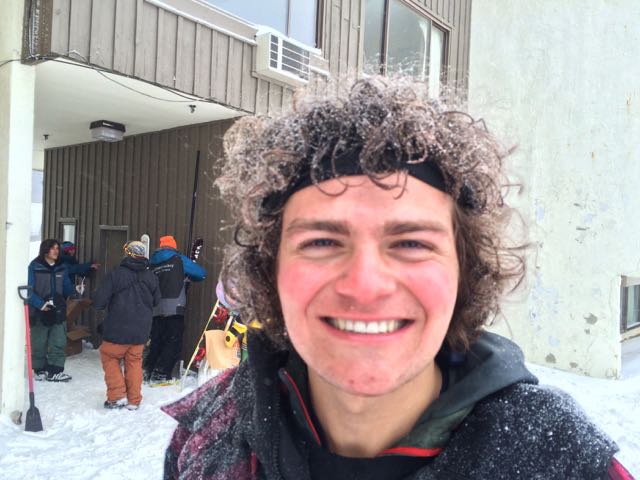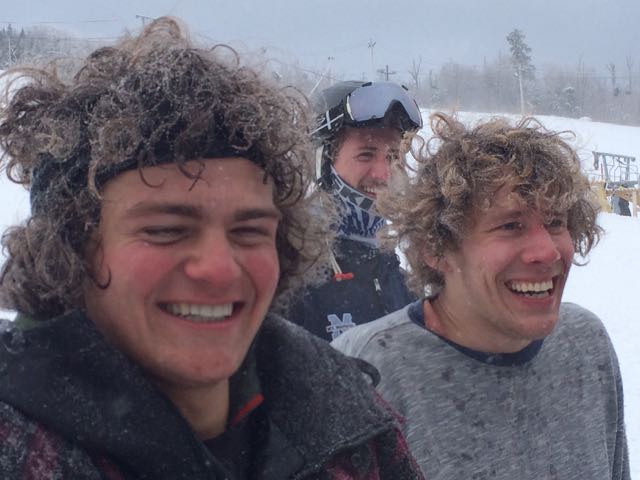 Last award was the Sam Cohn award…. our 8th one..  Its an  award the coaches give out to the kid with the best mix of style, athletics and spirit.. This year it was Trevor.. an 8th grader at Mills River.. Really nice kid.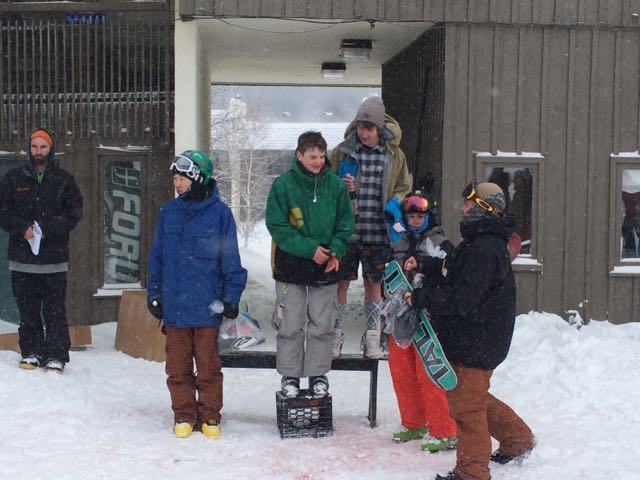 Jeremy gave a really nice intro to the award and told a little about sam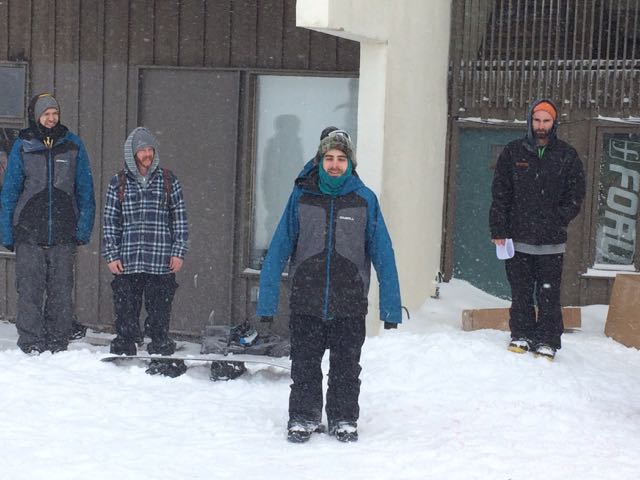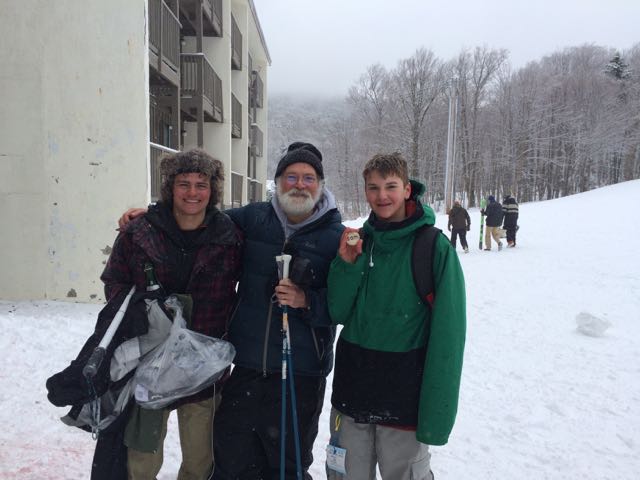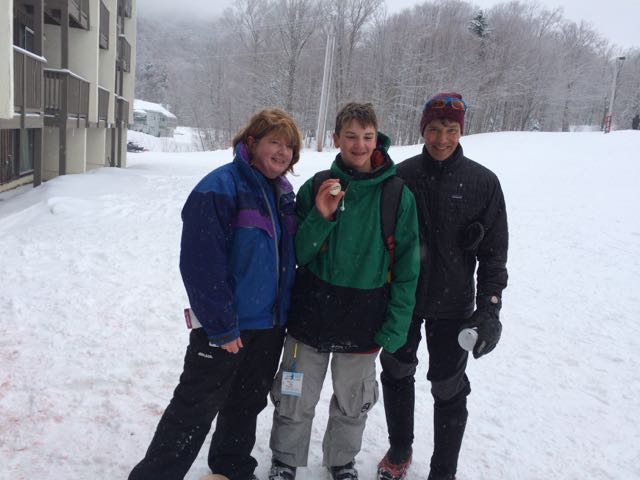 it was great to be thing of sam up there ..
Here's a pic of Sam up there some wednesday night long ago !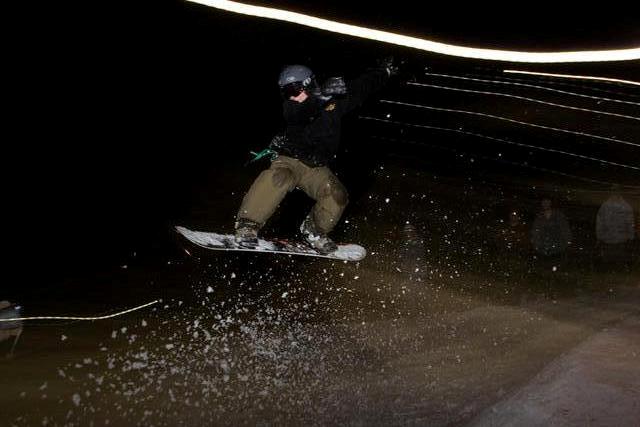 After that we headed home. I showed gave the new iPhone controlled headband and goggles i made this weekend.. pretty goofy !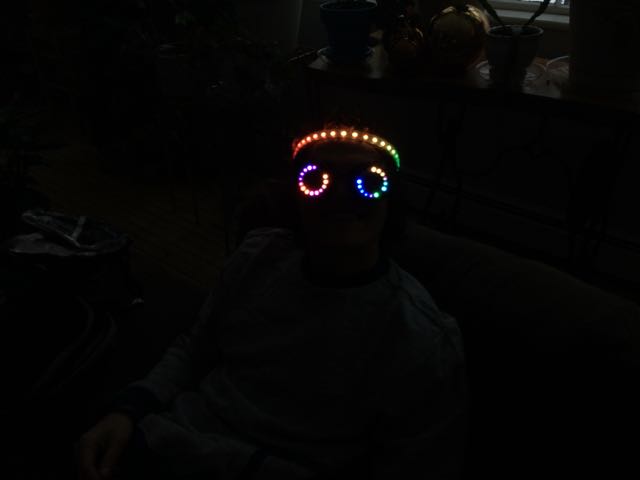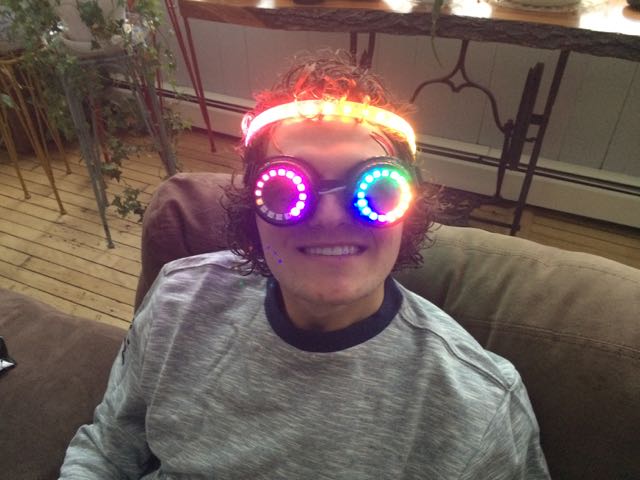 OK.. time for bed.. more tomorrow
nite all, nite sam
-me