Today was the day of the big Floata-palooza benefit for the Chill program.  Chill is a program started by Burton to get kids  into board sports who might not otherwise get the chance. I was surprised to learn that wasn't restricted to just snowboarding.. it also includes skateboarding battle boarding, skim boarding.. maybe even being bored in school (lol)
Folks started showing up around 9 and they couldn't find a place to fill up their rafts.. We offered our front yard.. It was great getting to meet so many happy folks !
hey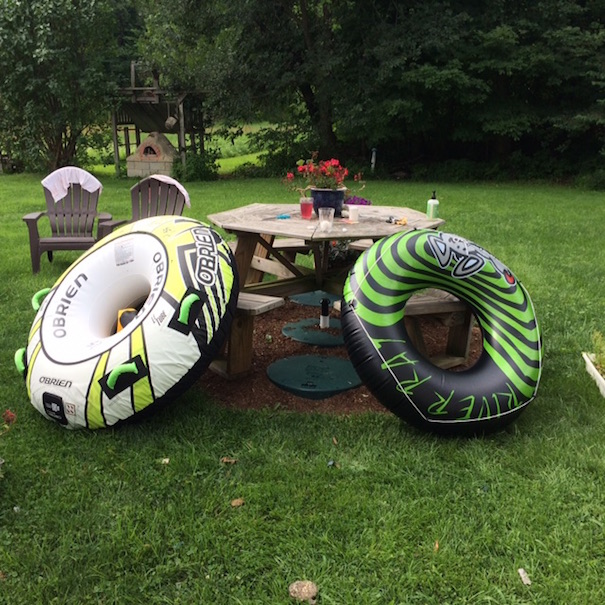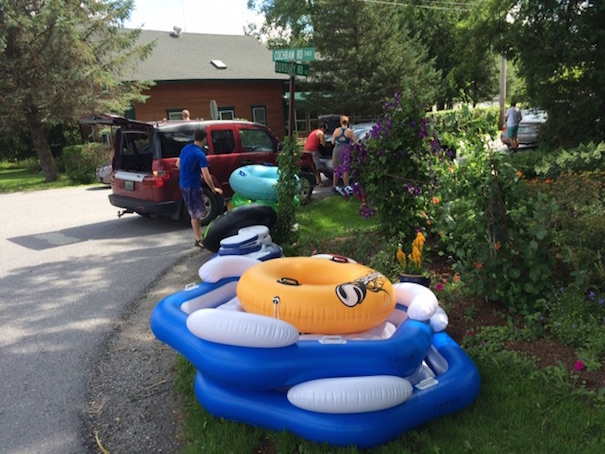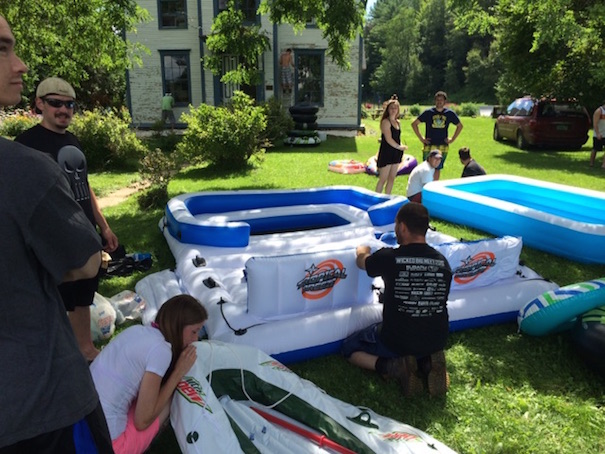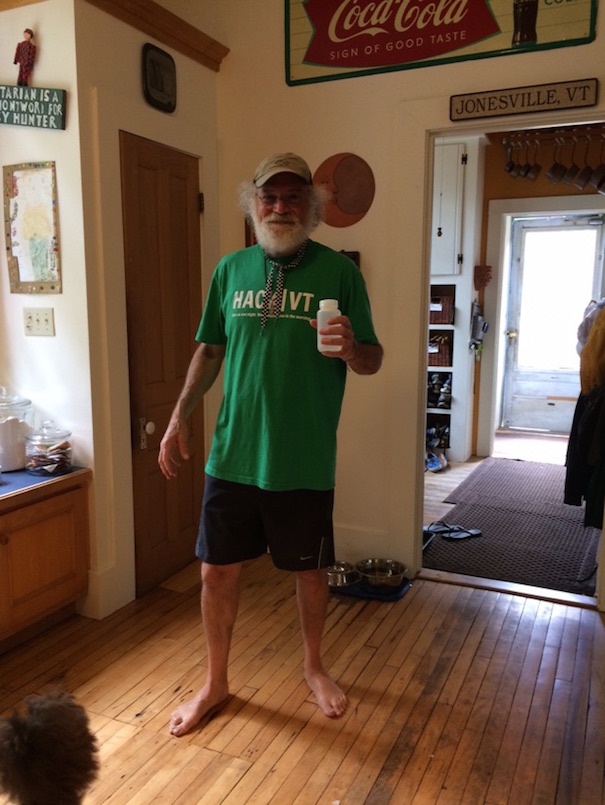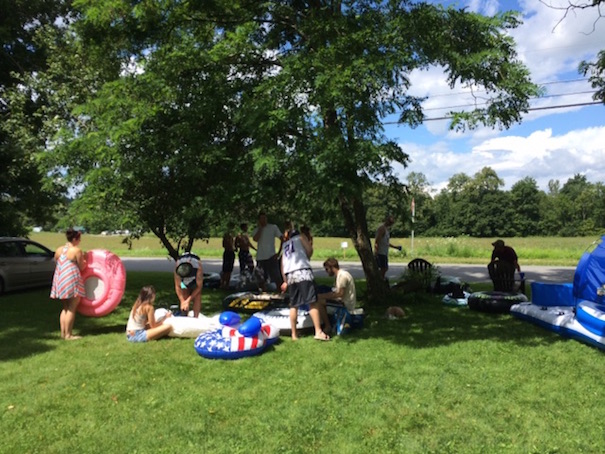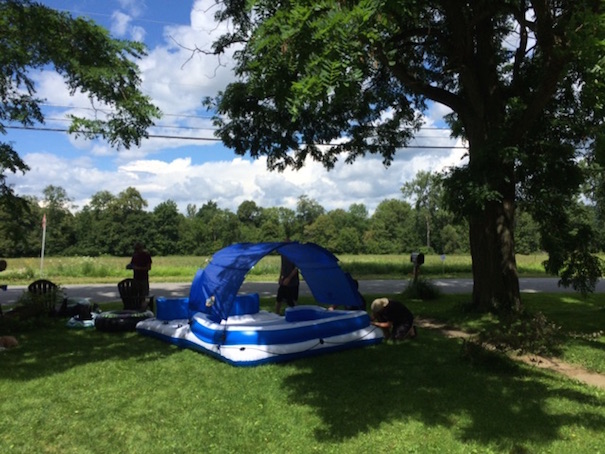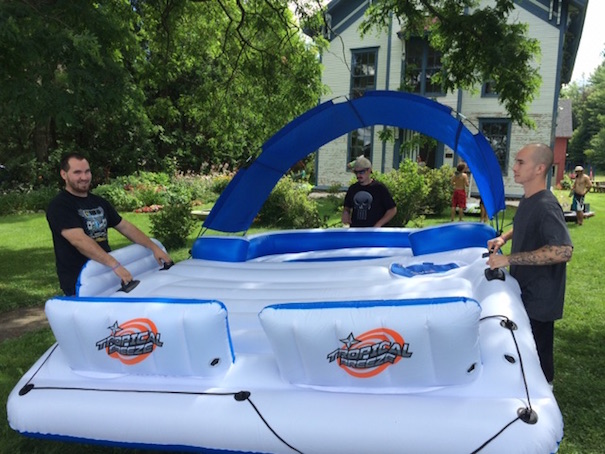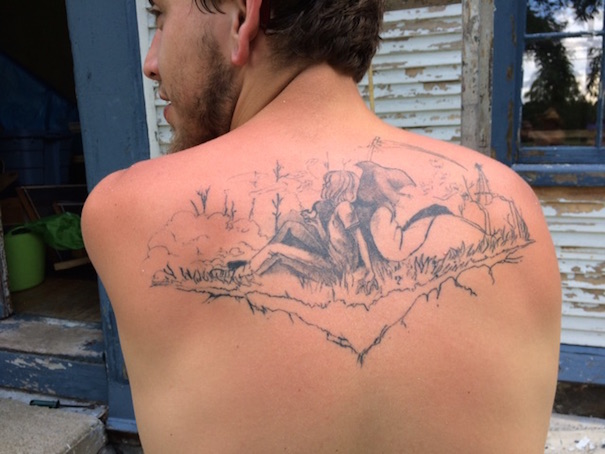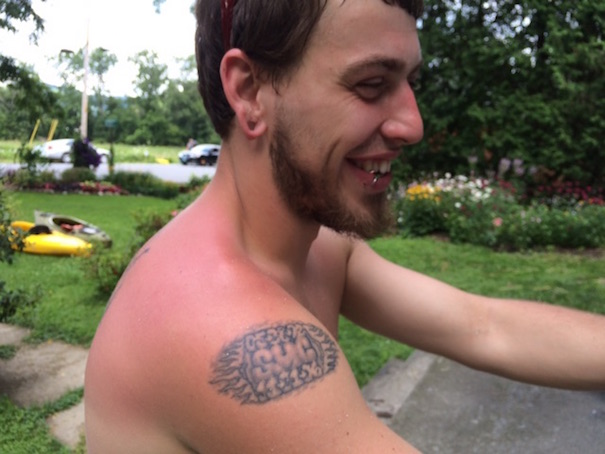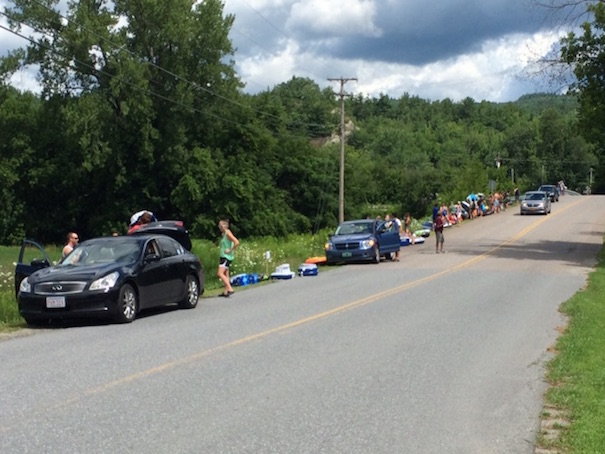 Around noon we all pulled our floats down to the river..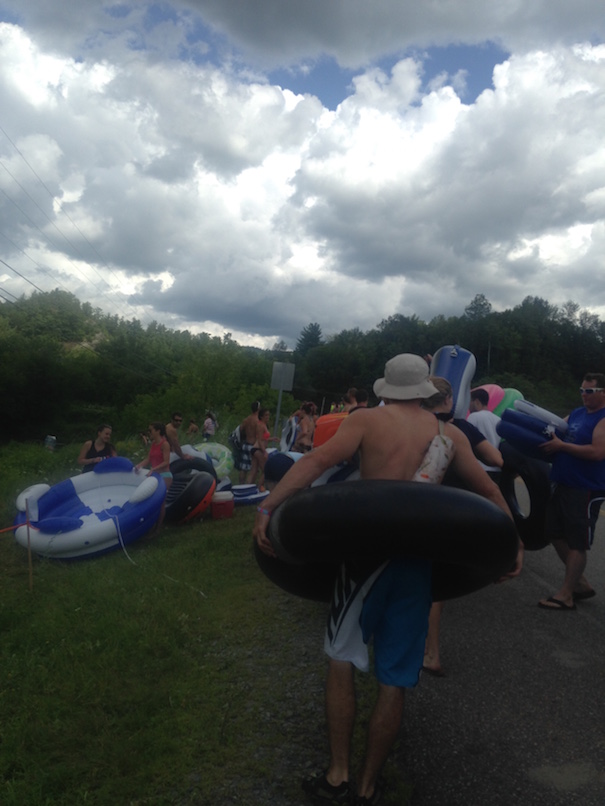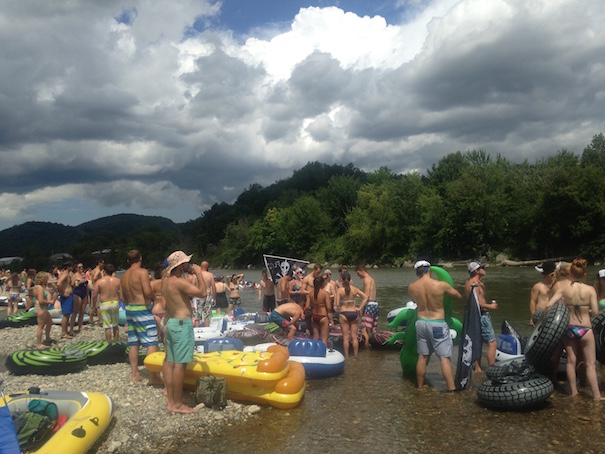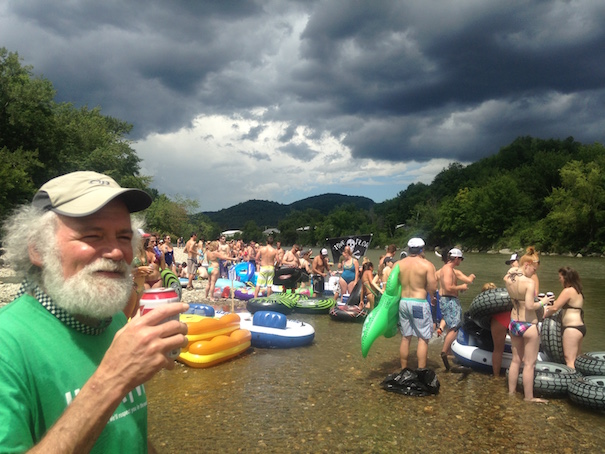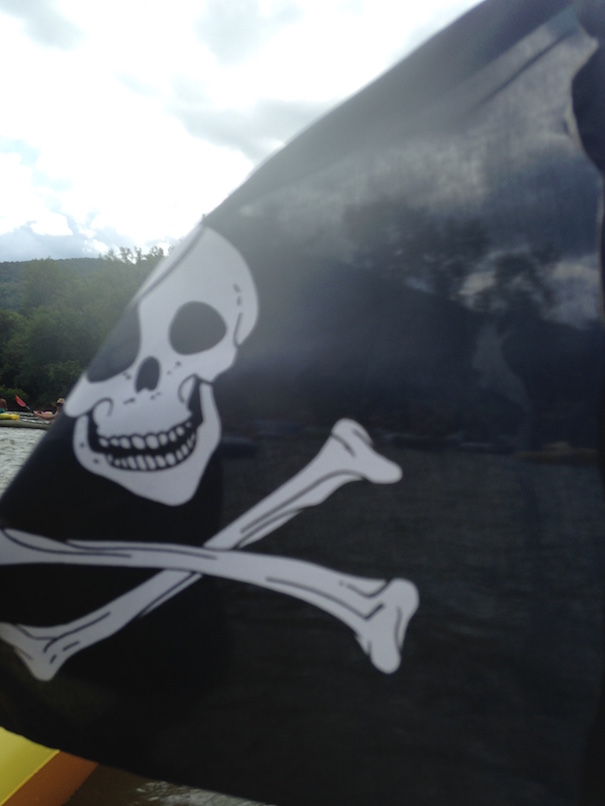 Around noon we all headed down to the river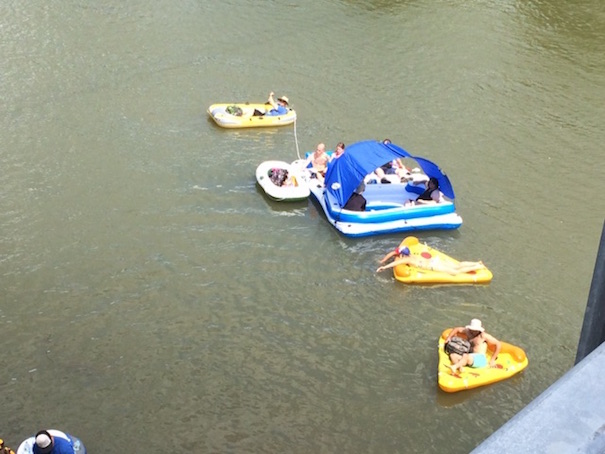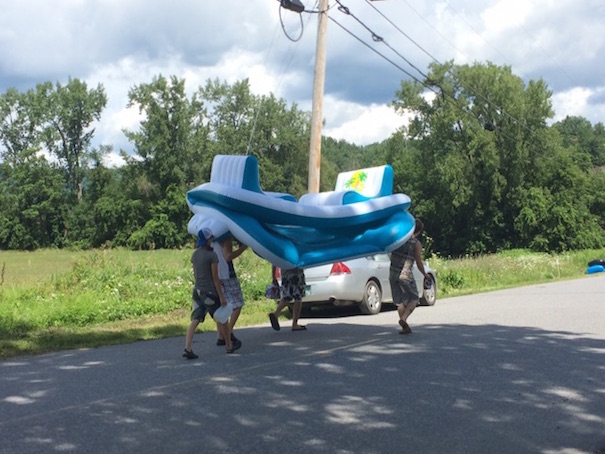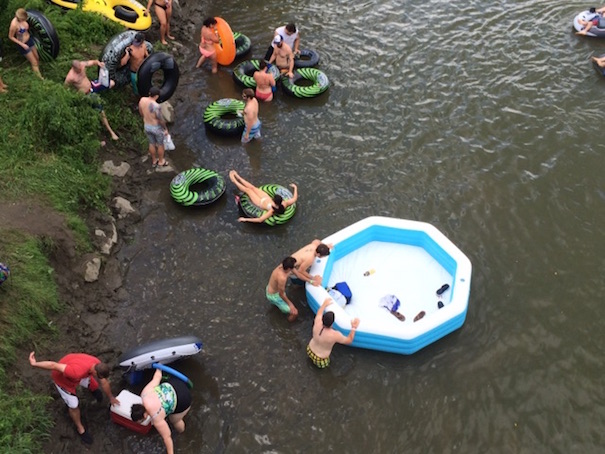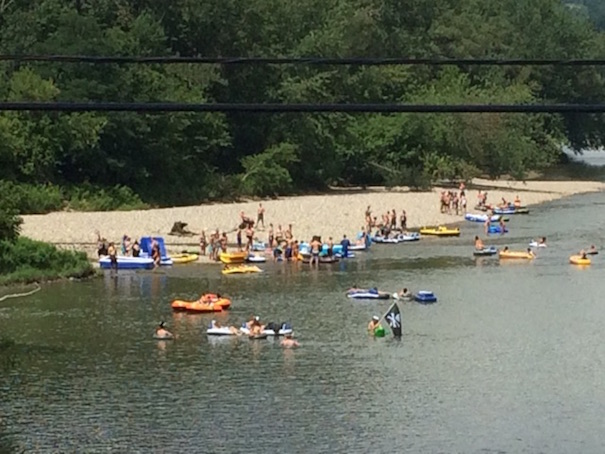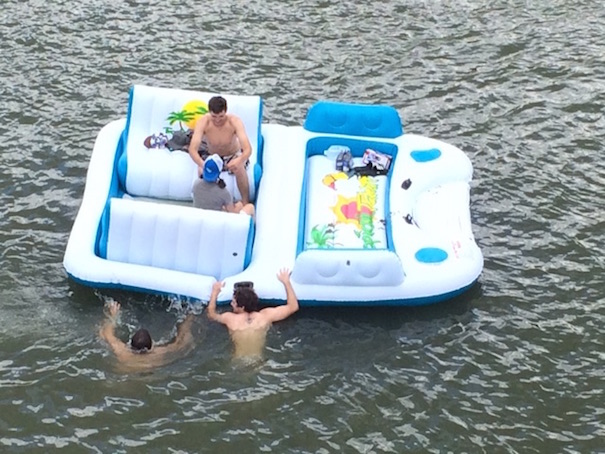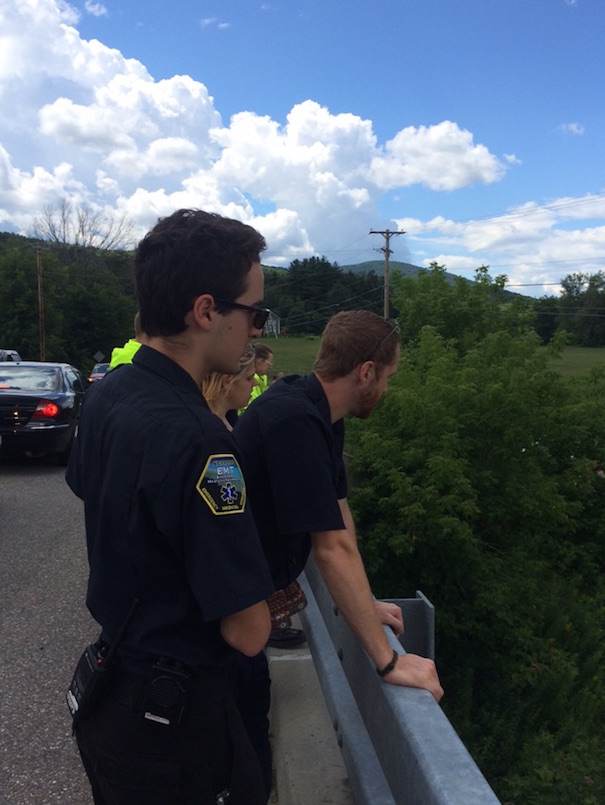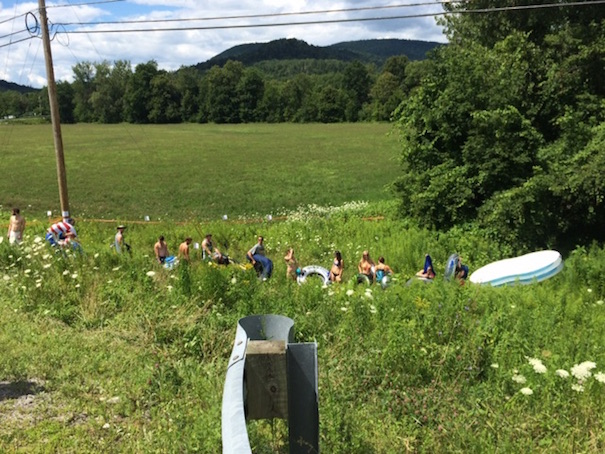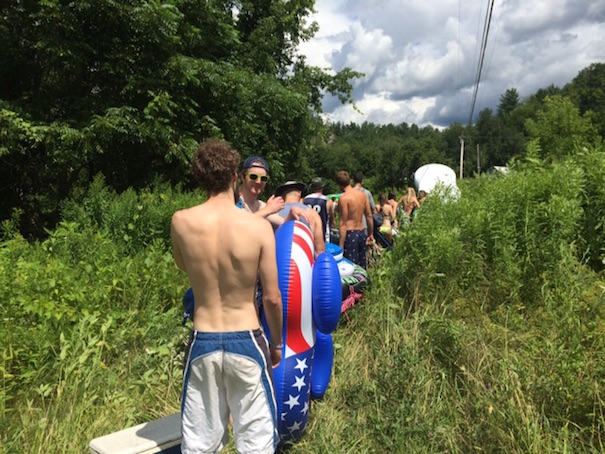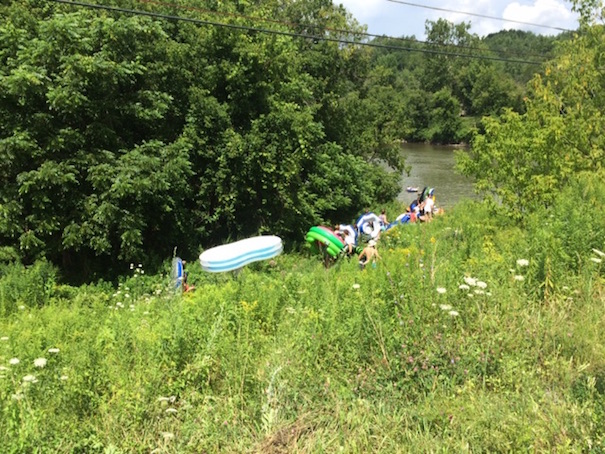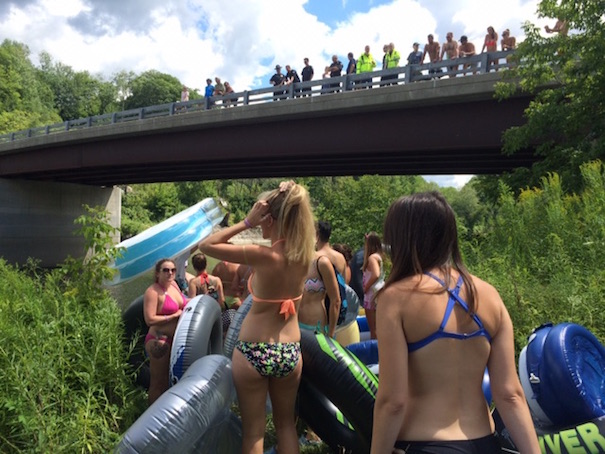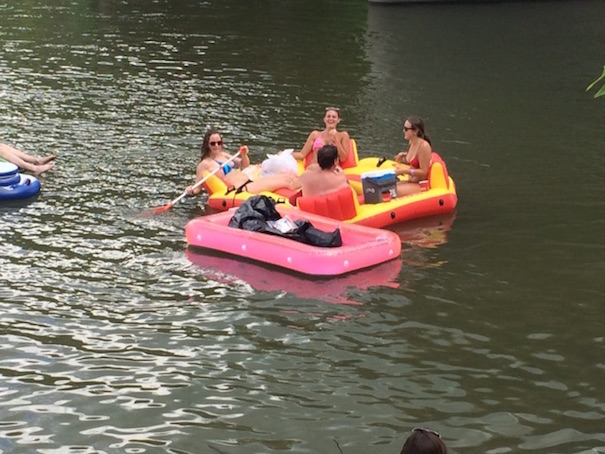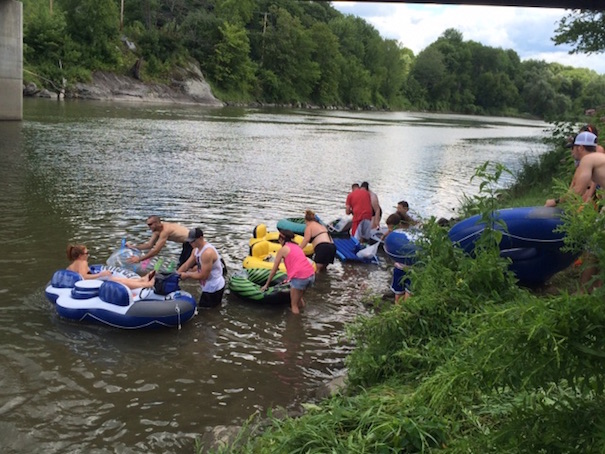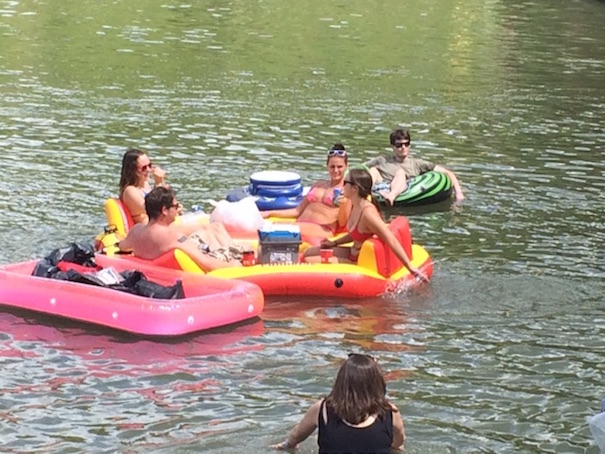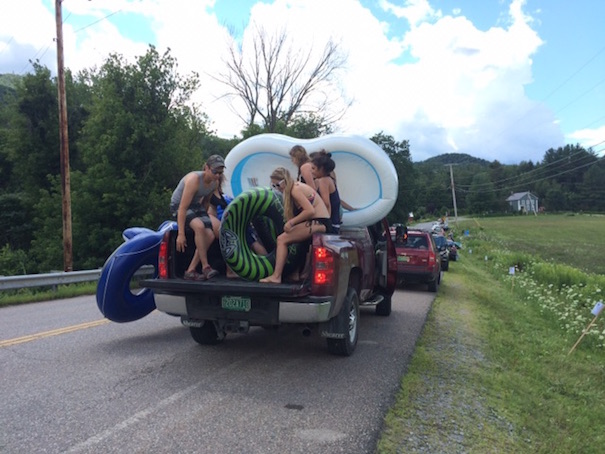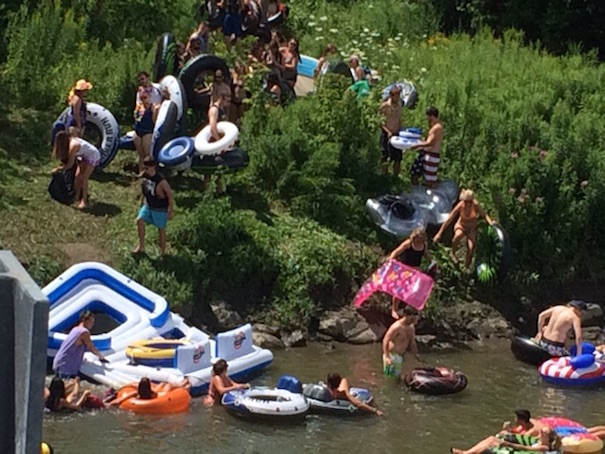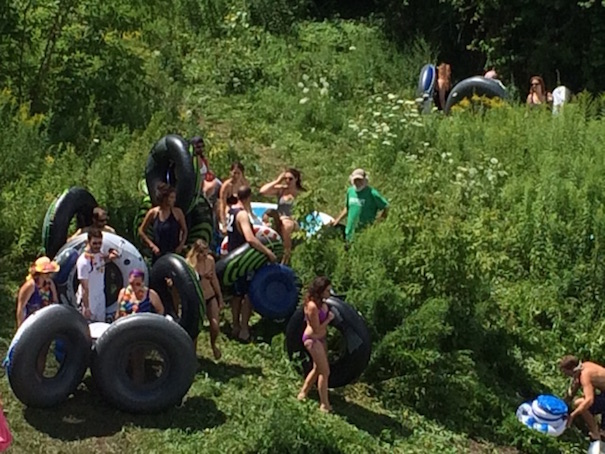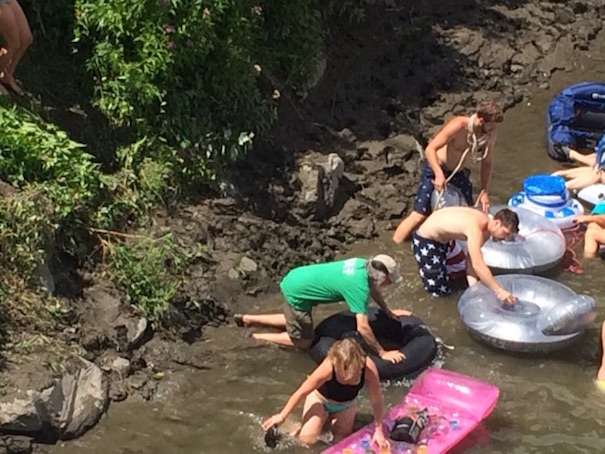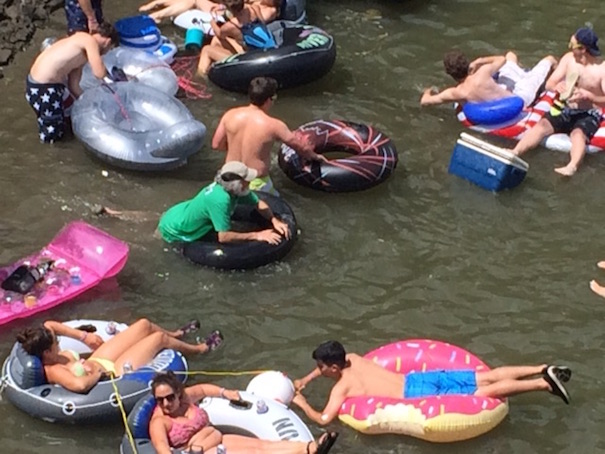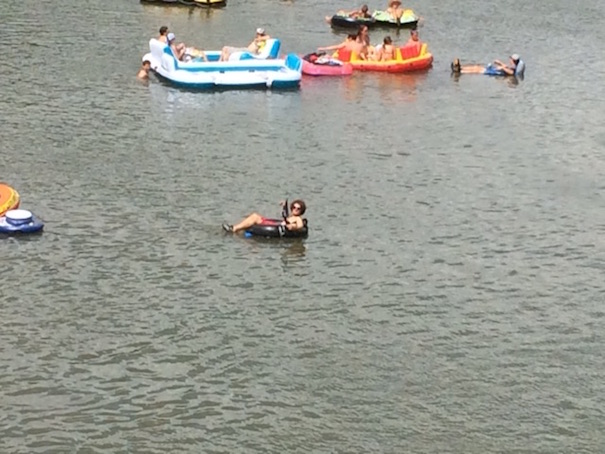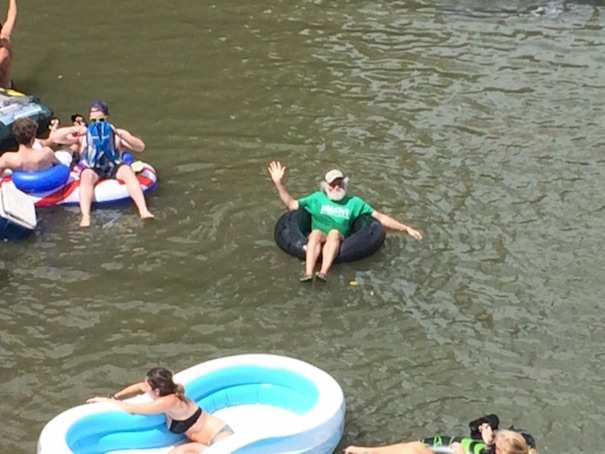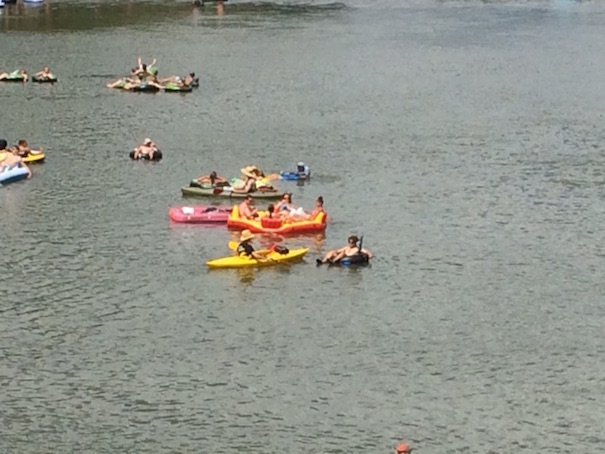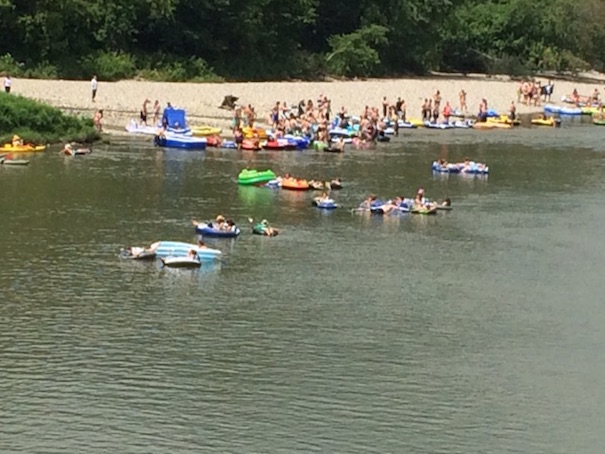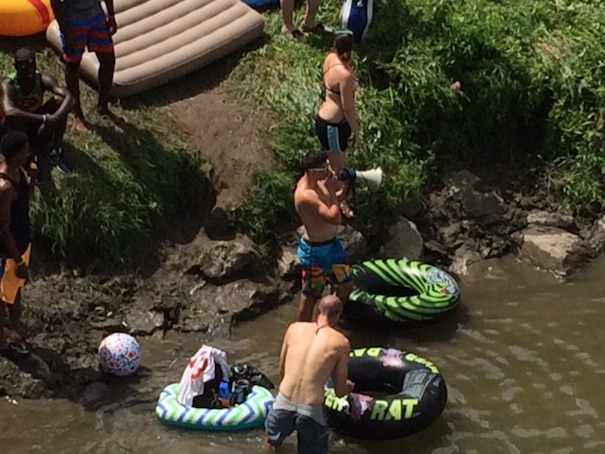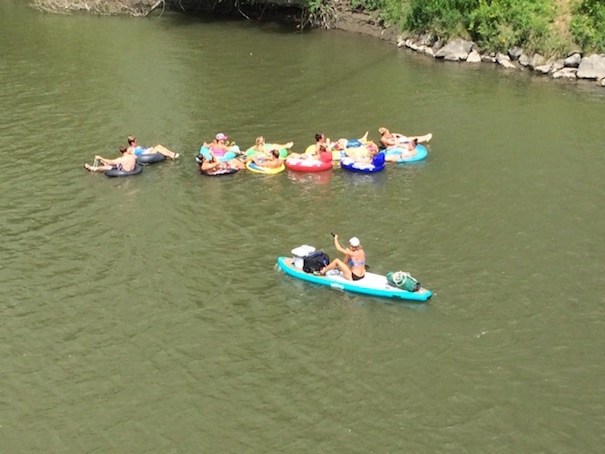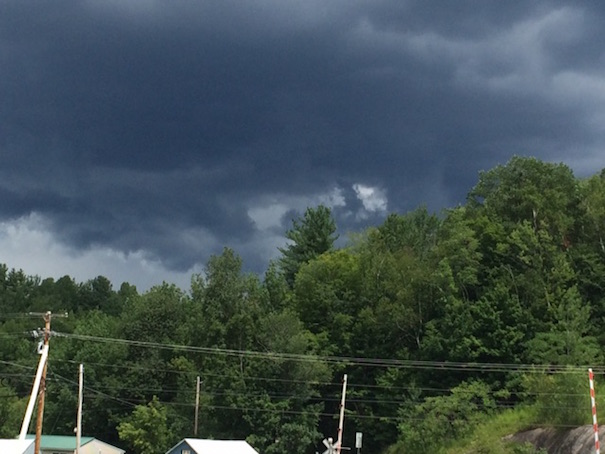 house
That Town really came together and helped Cara drove kids from parking.. the parts set up a snack stand on their land.. it was awesome !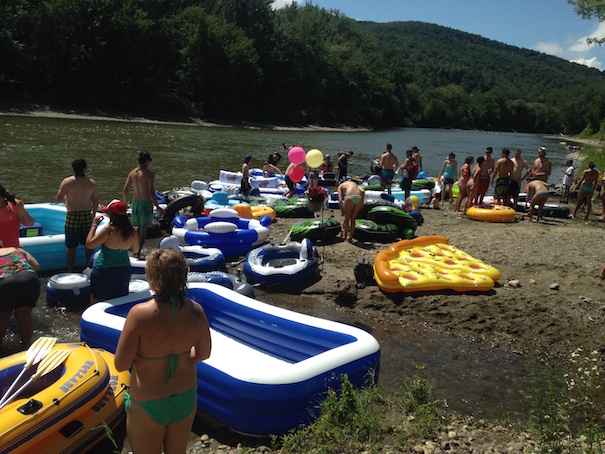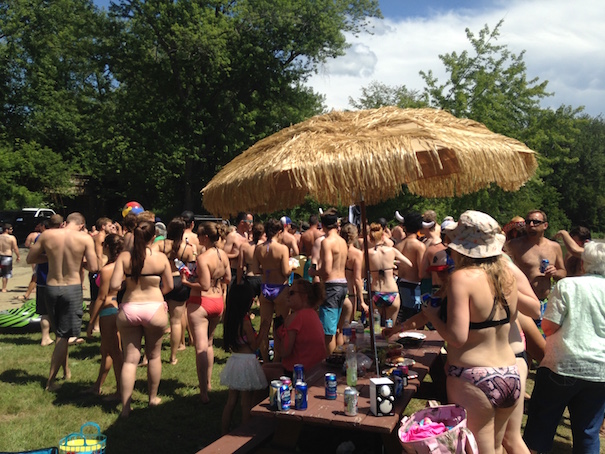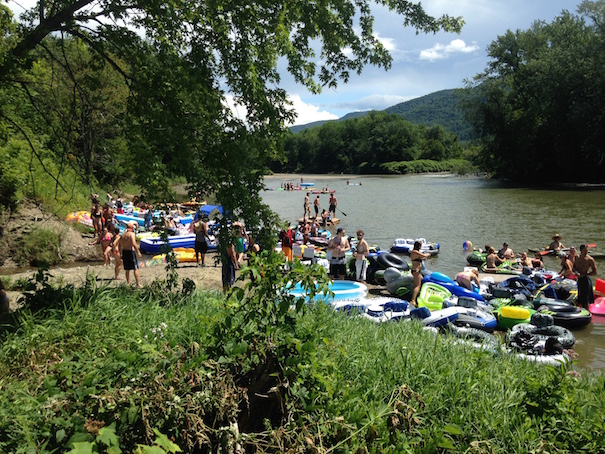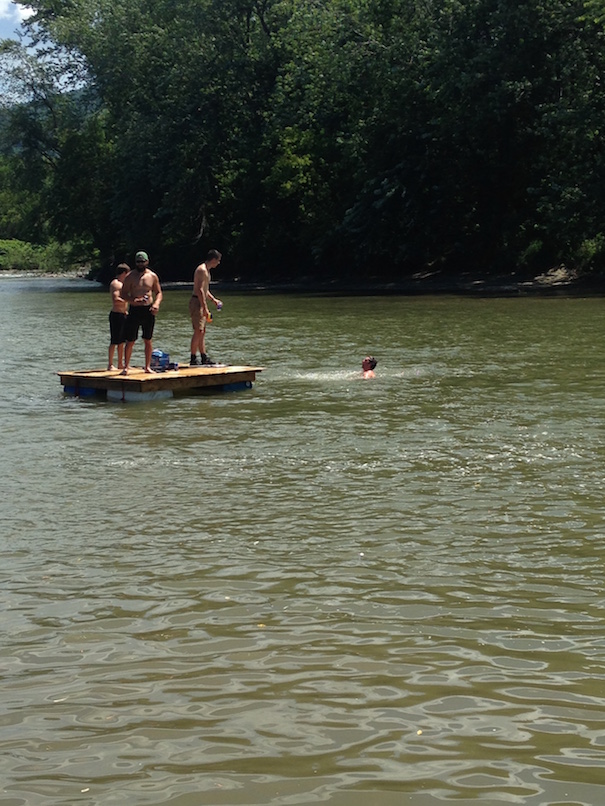 I floated most of the day with my buddy mike.. we were without question the .. uh.. most mature folks floating..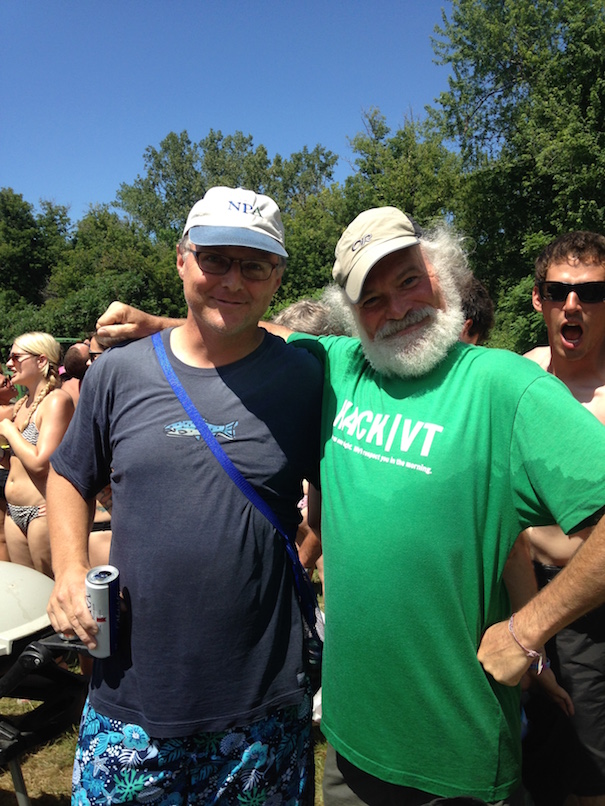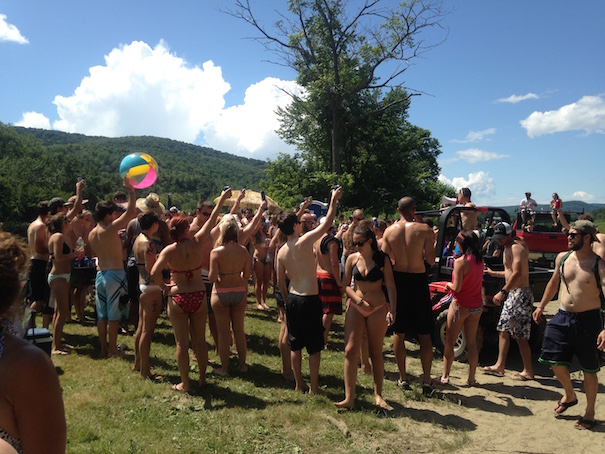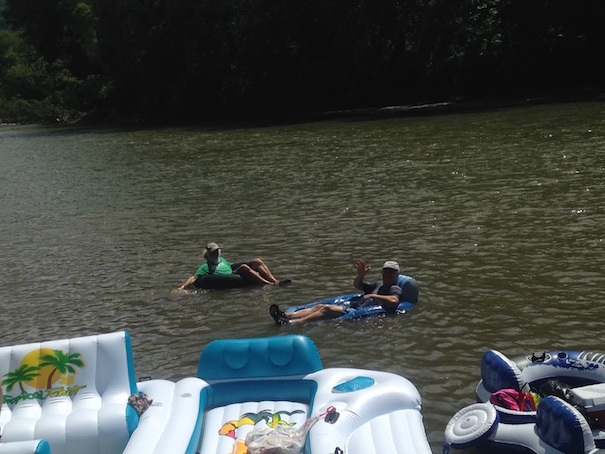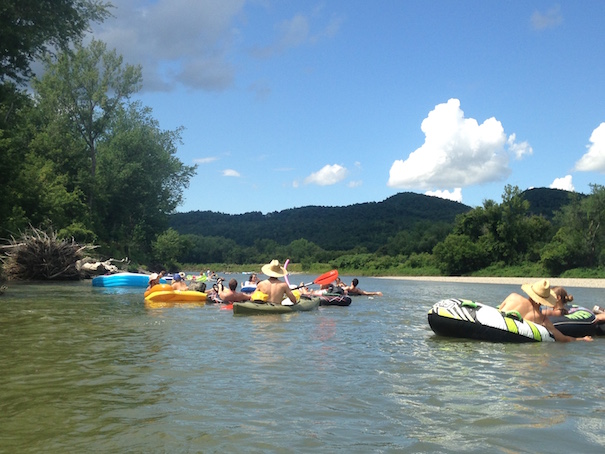 it rained for about 3 min.. but looked pretty feirce
Great.. great time.. took us about 3 hours total.. then busses took most of the kids back to their cars..
One other cool thing that happened today. Lee is painting our house.. He took me up in the lift to show me some issues with the roof line.. This is about 50 feet in the air..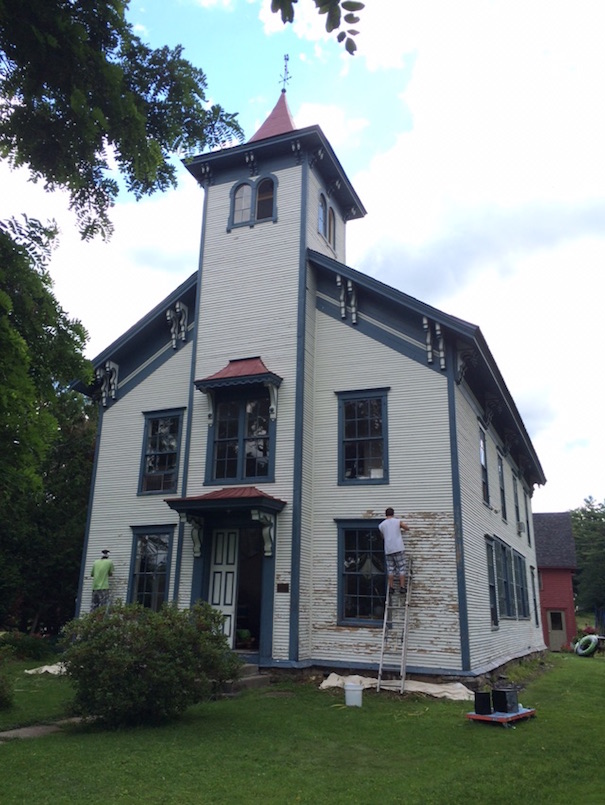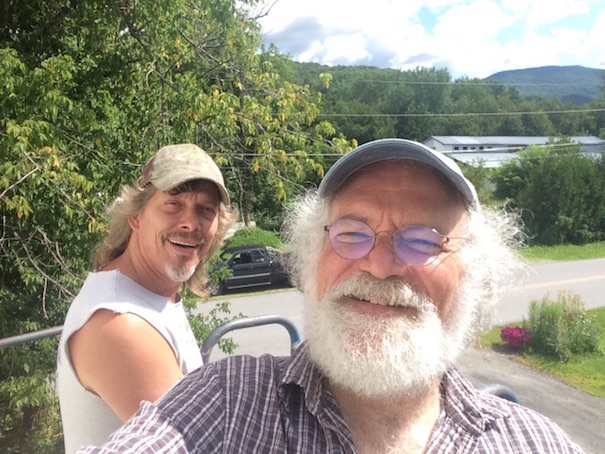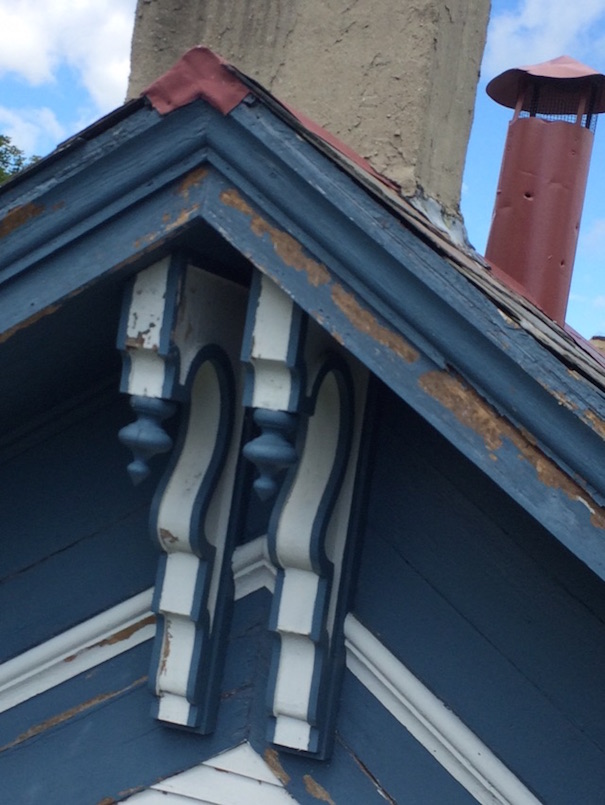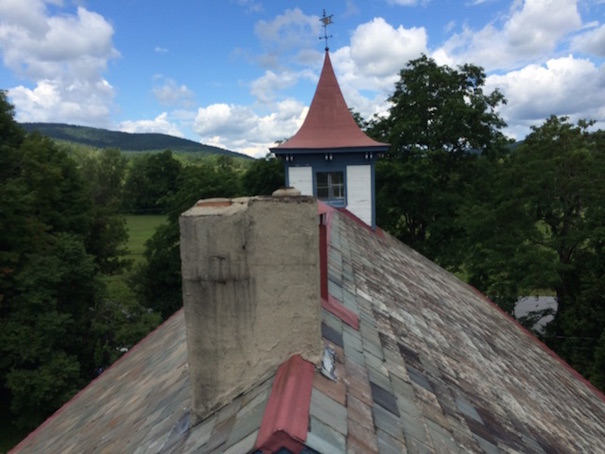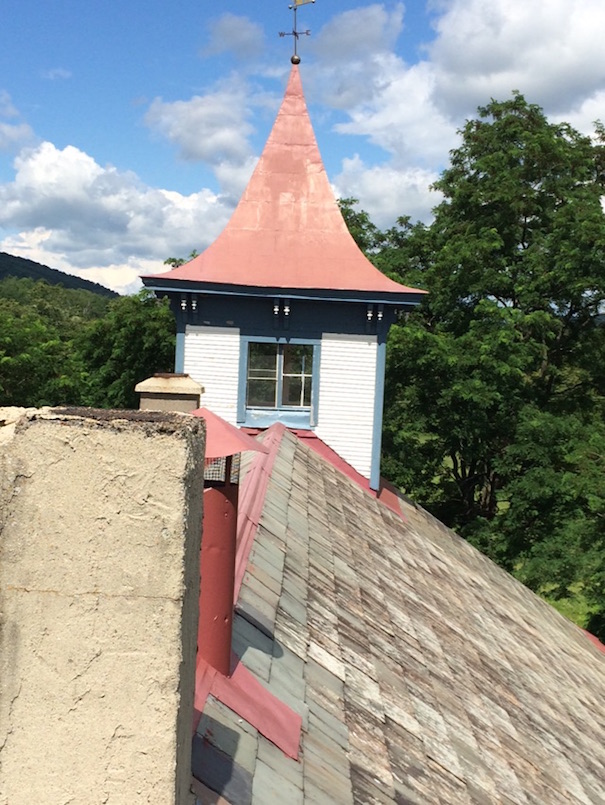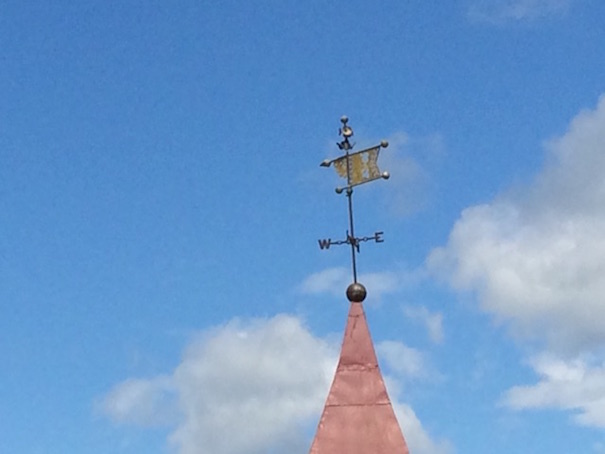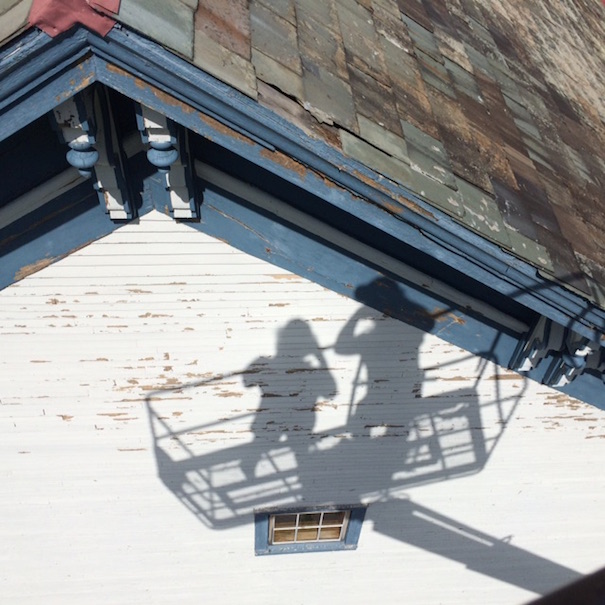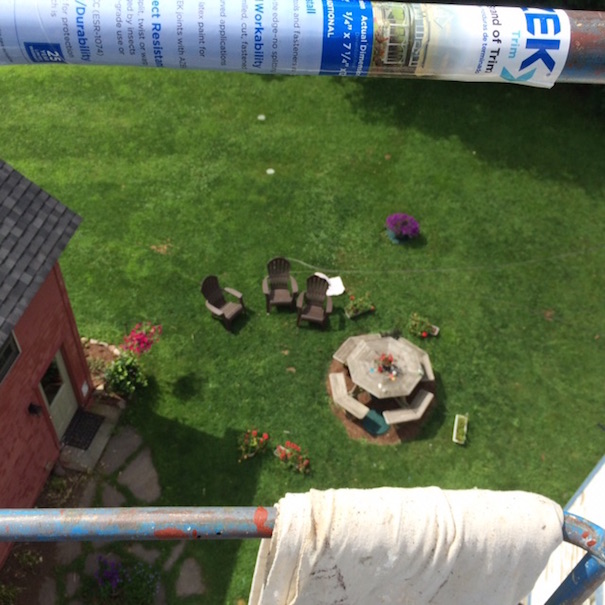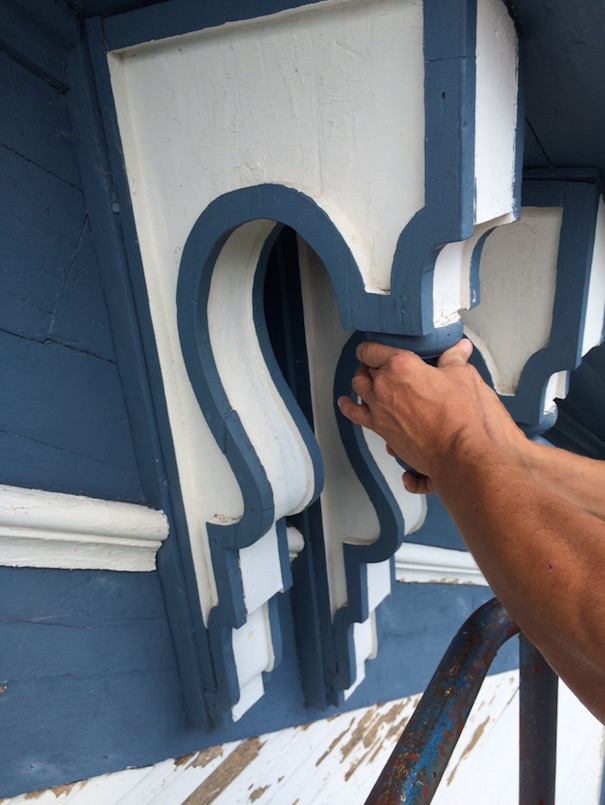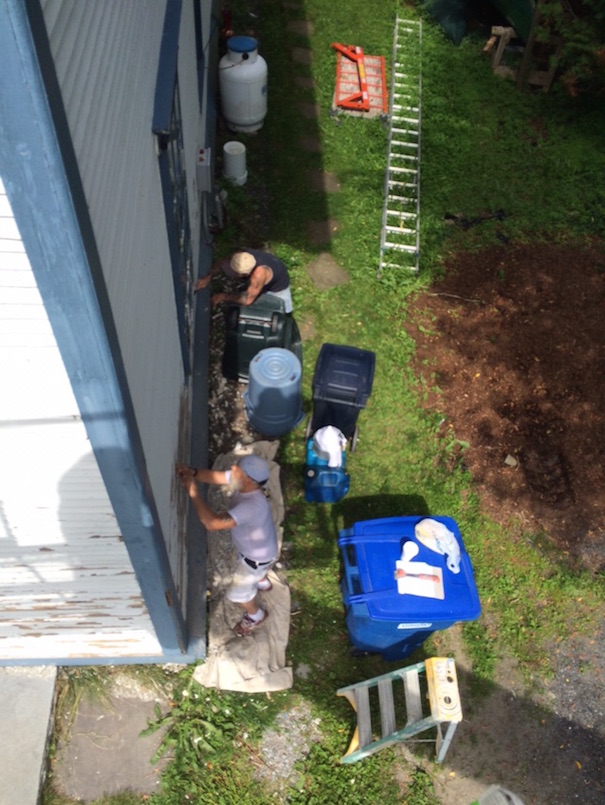 great, great day..
hope you had one too !
nite all, nite sam
-me