3AM and I'm still on a phone call. trying to multitask and get these photos posted.
good productive day here in Turkey. got to spend more time with the IBM team which is always good. Did have some email connectivity trouble, which made for the late night…
I got a nice run in after an 8 AM meeting… did the hills around the beautiful residential section near the hotel.. what a climb !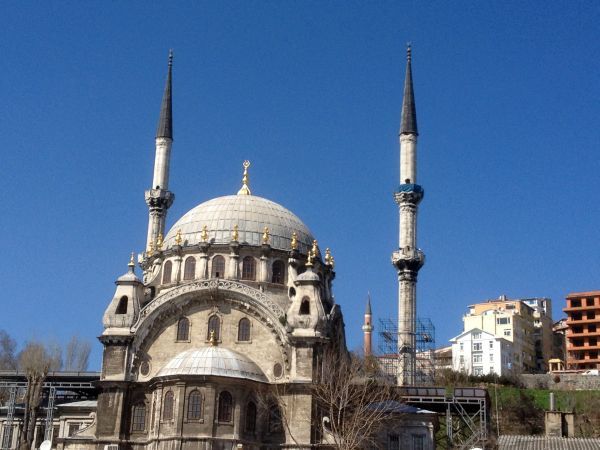 had a great Lunch meeting with my friend Esra.. It was very good catching up with her. .. she's awesome.. she used to work on traffic (like me) but now has a new job in the area I'm working on..  we had our meeting while walking around the modern art museum and ate there..  it had an amazing view of the bosphoros.

when I got to the IBM site i was surprised to see riot police with water canon watching a protest.. evidently a long standing one. in front of a nearby business. They hadn't paid heir employees in 2 years.. pretty tense.. .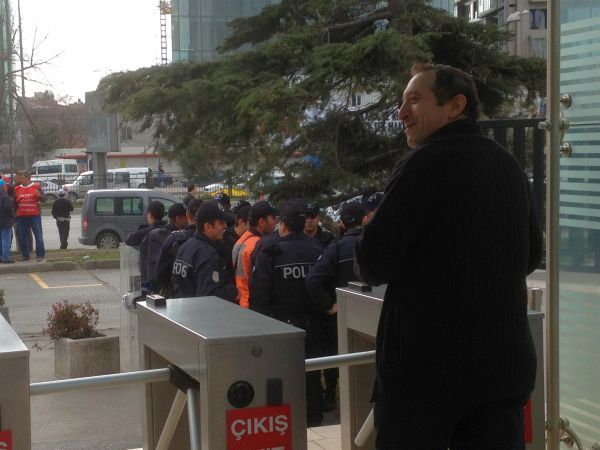 I spent the rest of the day working in the busy 19th floor open office where Nihal and Esra work.. the setting is really nice.. but I could NEVER work in an open office setting like this..i am way too dis tractable.  i couldn't help listening  every ones phone conversations.. (and I don't even speak the language)  and kept looking up when new folks walked by.. I know Id drive everyone around me insane as well. I

we even had some surprise drop by visitors.. !

the place was still buzzing when I left at 7PM..
my good freind Reha came by to give me some cool new toys.. he's given me one of his cellular sensor nodes.. he gave me an assembled one.. and a DIY one.. that's all surface mount.. how cool is that !!!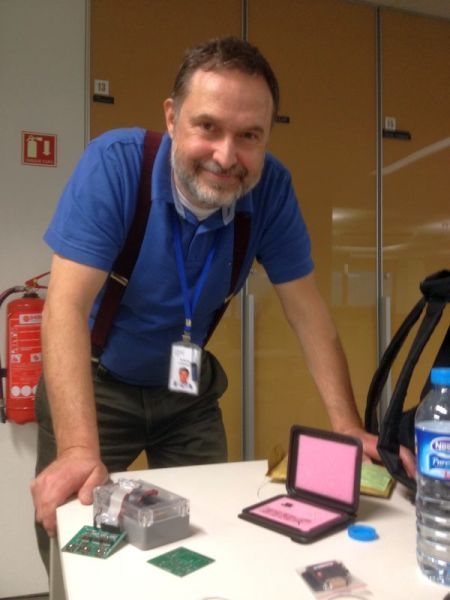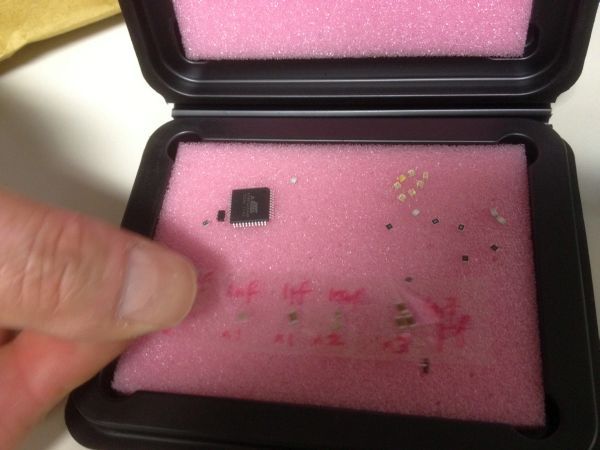 Reha's old boss and freind Guseli cam in to say hi, too

around 7:30 i met Zegnap , and Nihal for dinner, We picked up Viktor. (Czech Republic) . then drove down to the Genovise district.. where we met Christina (romania) , Elena (Spain), Guron (Macedonia) , Laura (Poland) for a great  Anatollian meal.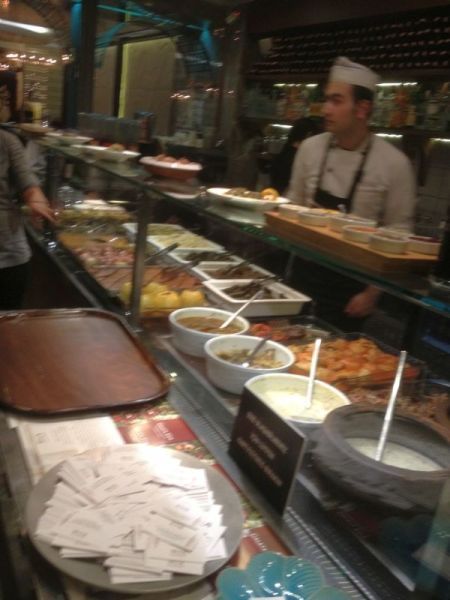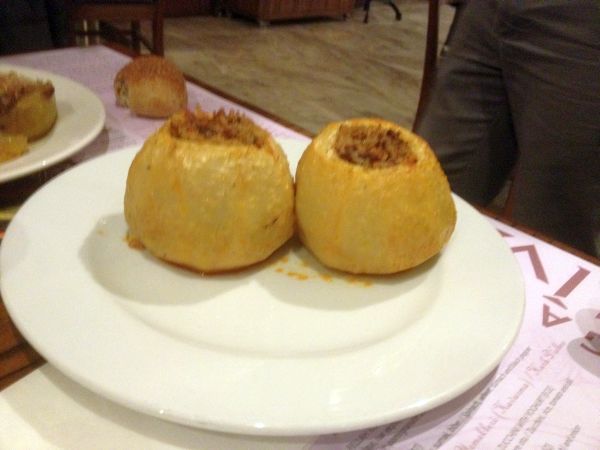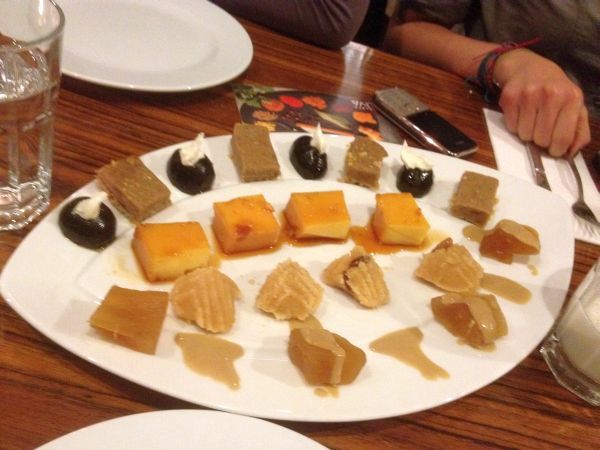 then we stopped for a Raki overlooking (you guessed it) the bosphorus..
on the way there, they showed me this resturant thats totally dark with blind waitstaff.. interesting !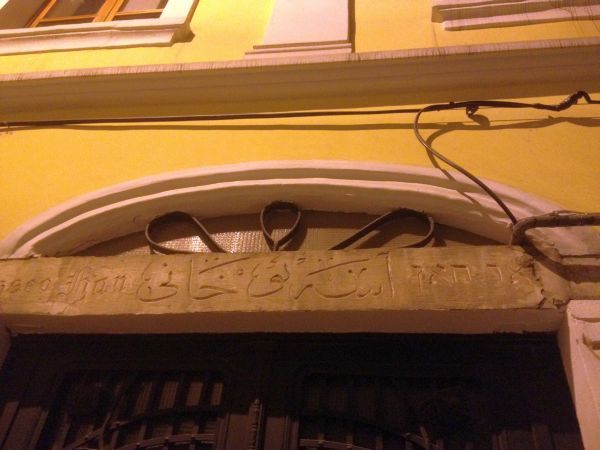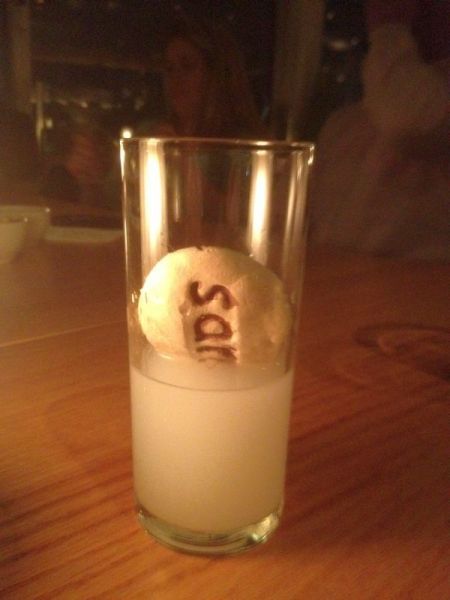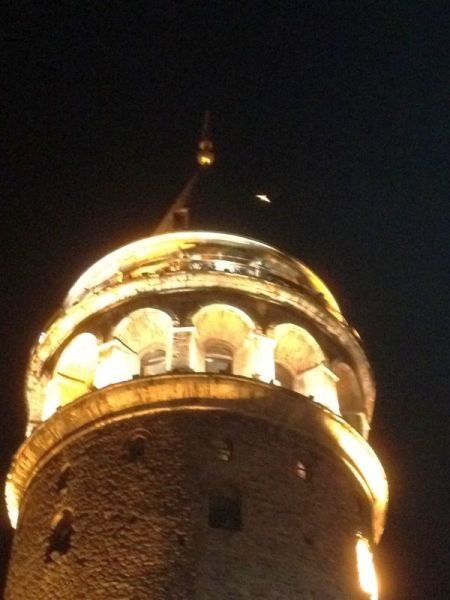 now its really late.. I love this country.. i love the people..
thanks so much Turkey..
nite all, nite sam
-me