Gabe had a LAX game at 8 this morning. it was … of course.. raining/sleeting and freezing.. .Even so, we love watching him play. We got home around 10 to find snow in the yard.. again..   Ah. spring…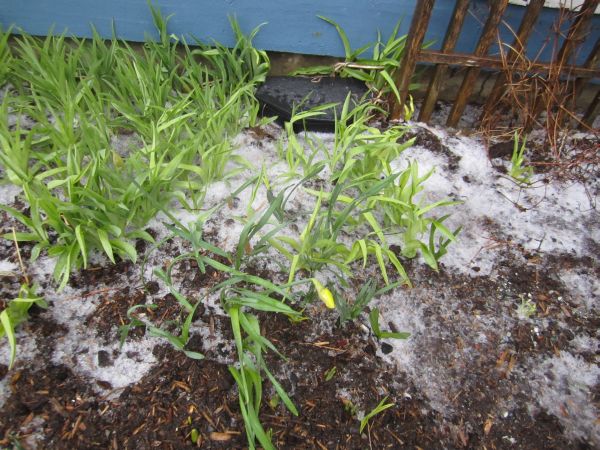 Weather not withstanding, I decided to get into the spirit of the season by doing some spring cleaning.. My lab had gotten to a point of impossibility and impassibility .. I had 3 biggish projects goign on in there and it was getting impossible to move in there.. let alone find anything..    And as someone once said (and I think it was me)  man's laboratory is an external presentation of his internal state of mind.. so.. cleaning was cathartic and calming..    Here's before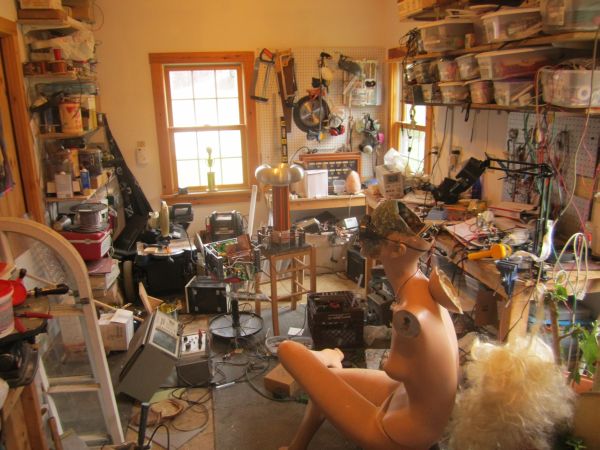 and here's after.. I realize not perfect but everythign more or less in place..  and there are at least channels to navigate through the mess..  I now feel like a better person.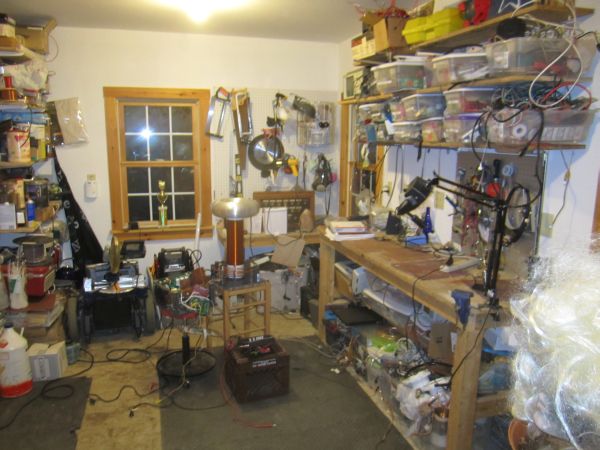 THis afternoon Chris C. came over and we worked on his sculpture.. it's a strange and wonderful piece. that's motion activated.. No pictures here until next week..
Then Diane and I went over to visit with Dylan's family.. They're just back from a week in Florida. They'd scheduled the trip before Dylan died.. then decided to go anyway. I think it was a good thing for them. It was very good seeing them again.. We took Thai food over and talked for a couple of hours. I think in these first few weeks and months it's important just to be there for them. It's easy to talk to them. first because they're nice folks.. and second because we have this awful shared experience.. We talked about all of our kids.. not just sam and dylan. It's good tor all of us to talk and listen to each other..  this is going to be a long road..
OK.. batteries goign.. so I'll sign off now..
nite everyone.. nite sam
-me