I had an incredible, wonderful and exhausting day in Guadalajara today.. we started about 8.. Selene picked Emily and me up at the hotel and took us to the IBM site..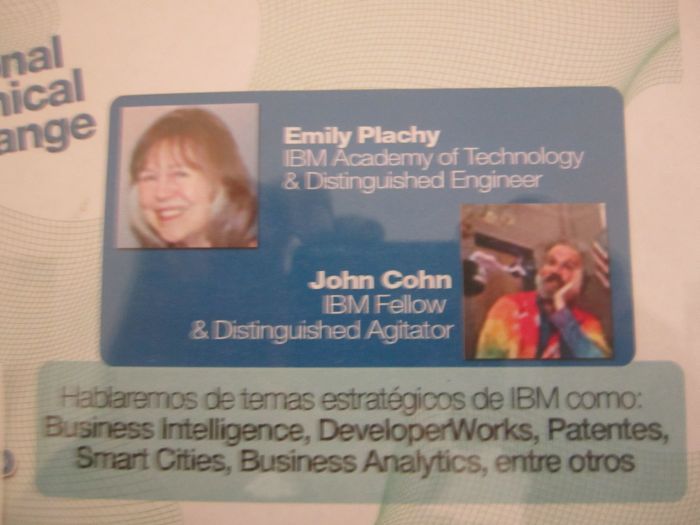 We meat with Eugenio, the site director.. such a cool guy.. the spittin image of the Dos Eguis 'most interesting man in teh world
Selene is 4′ 11″ ..but today she wore heels.. she was nearly 8 feet tall..
Selene and eugenio intereoduced the meeting while I praid to the gods of powerpoint as I figured out what I was going to say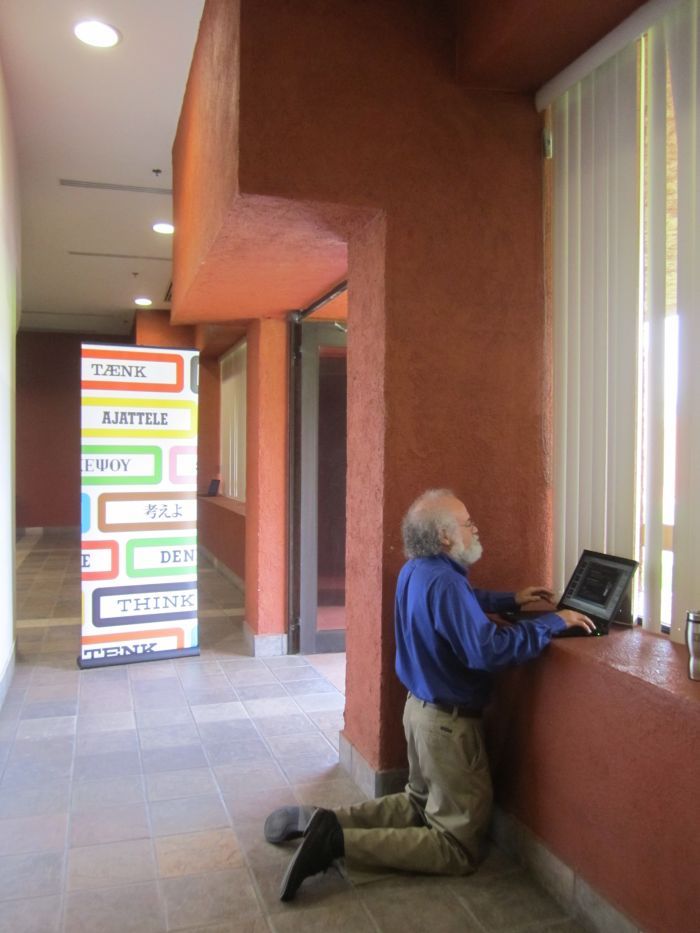 I said something.. I don't remember what.. but it seemed to go ok..
the rest of the day was abotu hugging ew people and taign pictrures of them as they took pictures of me.. not a bad way to spend the day as I got to talk to each of them.. what a GREAT group of people here.. so smart and optimistic.. it is really inspiring to be around folks who are so 'up' about their work !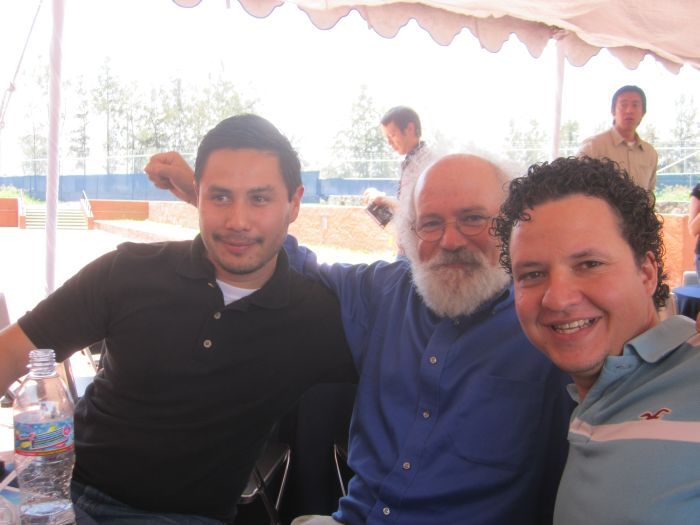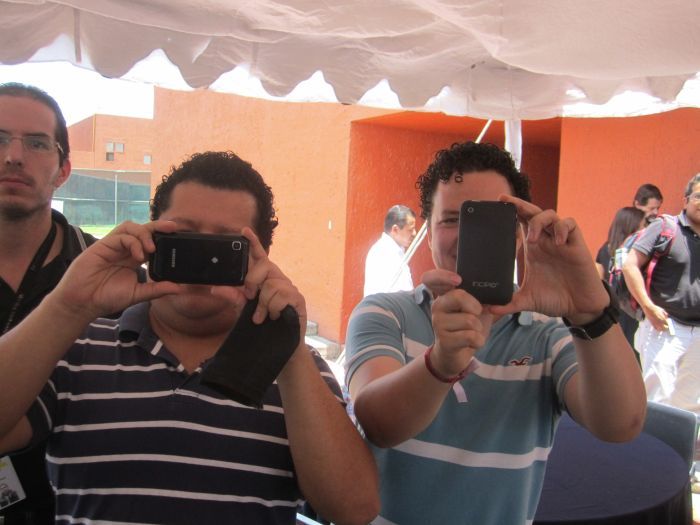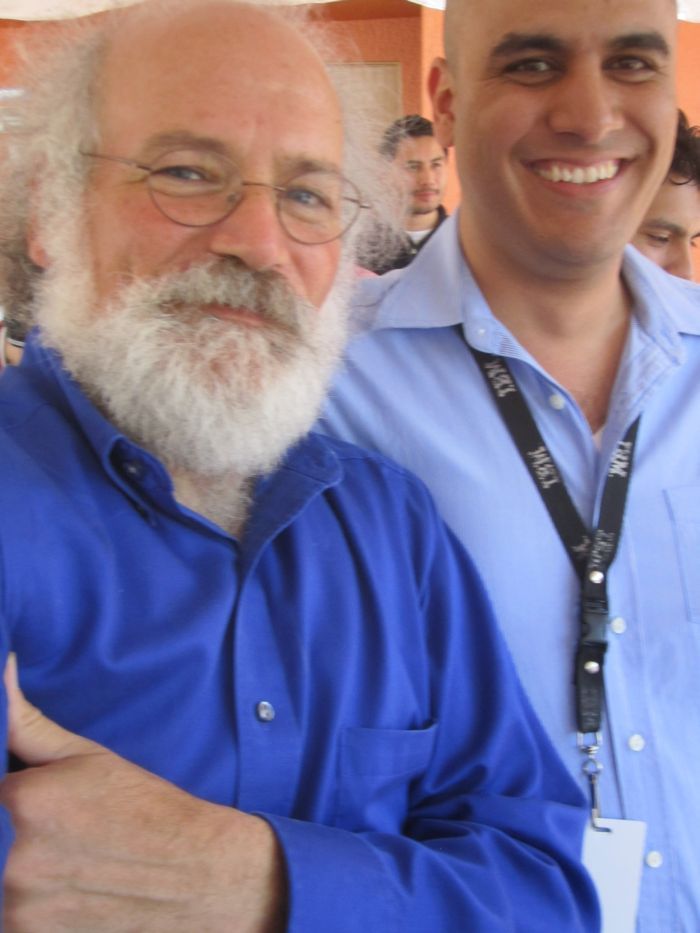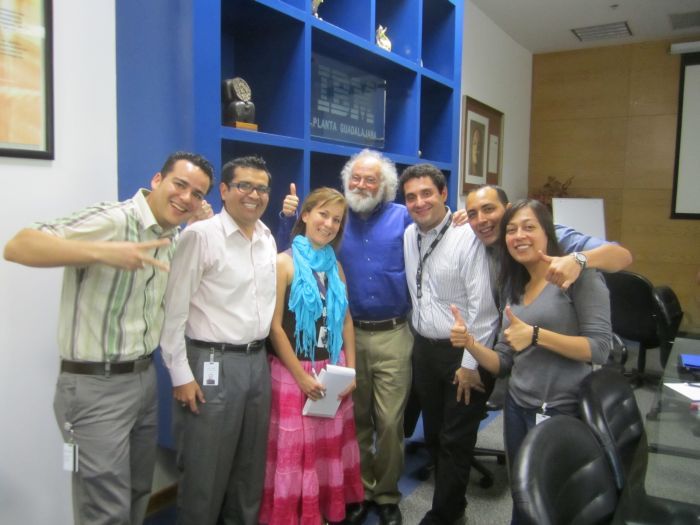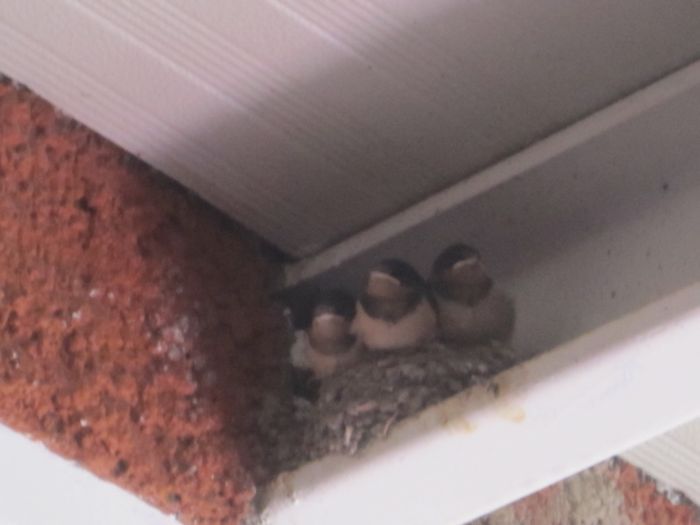 We also got to meet with the site managmenet team.. fun in a very differnt way.. hwre's a picture of eugenio workig.. he wants it as proof to his boss that he was workign hard 🙂 (I can tell that he always works hard.. he's a great supporter of the folks in the lab.. what an awesome guy !)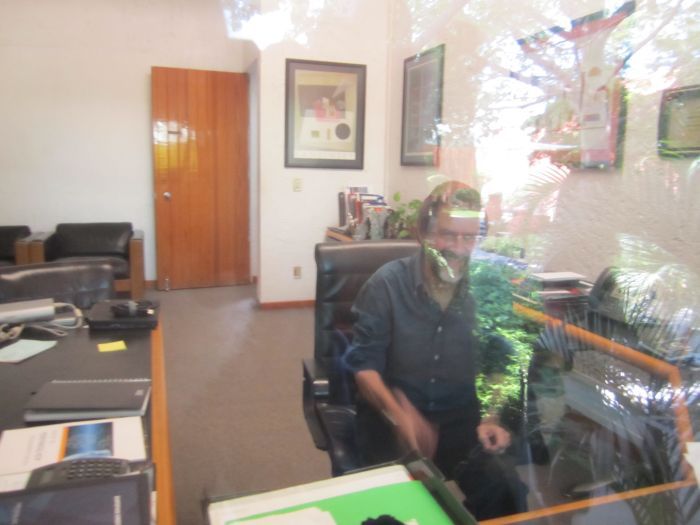 Here's his private gardon.. it was such a peaceful place

here's the site management team looking very manegerial.. a very good group of folks we had a very good and interesting converdation.. though it wasn't the conversation that either side thought we'd be having..
I also had some really good roundtables.. A freind even drew my picture !!!.. how cool is that ?!?!?!?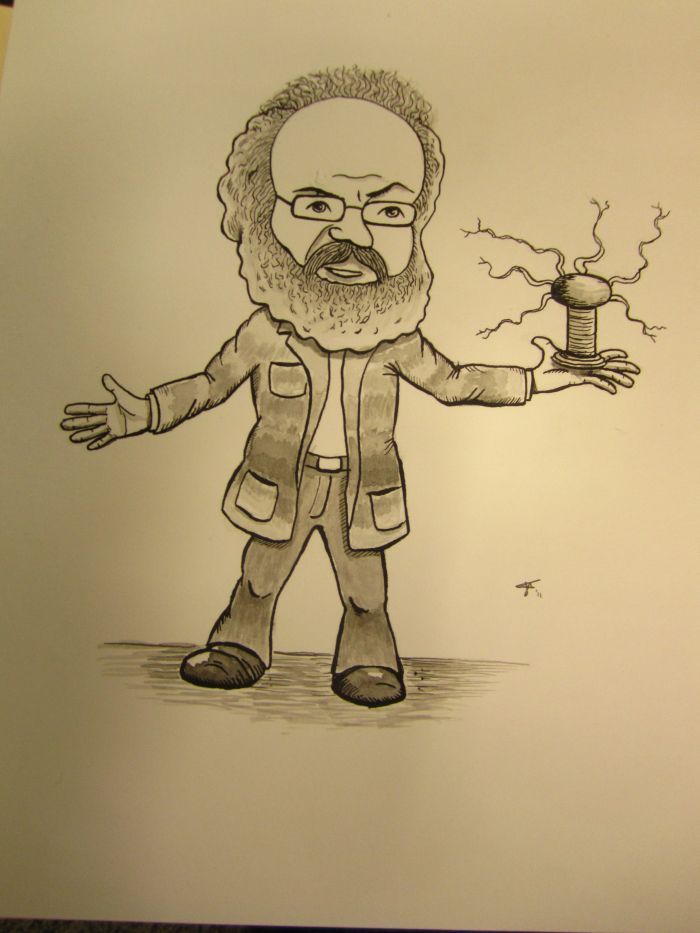 then we piled in the car and went to the airport for the floght to mexico city.. our fligth was late.. and it then occured to me that I hadn't made a real plan with Diane here we were supposed to meet..
I was thinkign abotu to do next when my love just appeared out of thin ir in one of the worlds bussiest airports.. that's when you know you're made for one another !  Here she is with Gorge and his family..
ok.. it's very late and I need to sleep a little. more tomorrow..
buenas noches all,buenas noches sam
-me