Great way to spend labor day.. not working (though I put in about 5 hours tonight) . Diane and I managed to get out a few times today..nice longer run this morning.. then a hike in the woods this afternoon. it was our first trying to use a GPS (my phone actually) to look for a hidden pond we know is lurking somewhere up on the side of the Camels Hump Ridge. We'd never used a GPS for bushwhacking off trail . It was really fun.  there were even soem hints of the first fall color.
in the end, we gave up trying to figure out where the pond was, because we found something even cooler. We came across a big road logging road tails up on the ridge that we'd never seen.. and that don't appear on any maps. The road was wide, recently graded and the brush was freshly cut on the edges.. but we just cant figure out how anyone would get a tractor in there, let alone a loaded logging truck. It would be like finding an empty interstate in the middle of a desert.. Next weekend we're going to go up there and see if we can figure out where the entrance is.. I suspect its on the other side of the ridge in huntington. maybe off of Happy Hollow road.. but.. that seems unlikely.. but.. where else could it go ?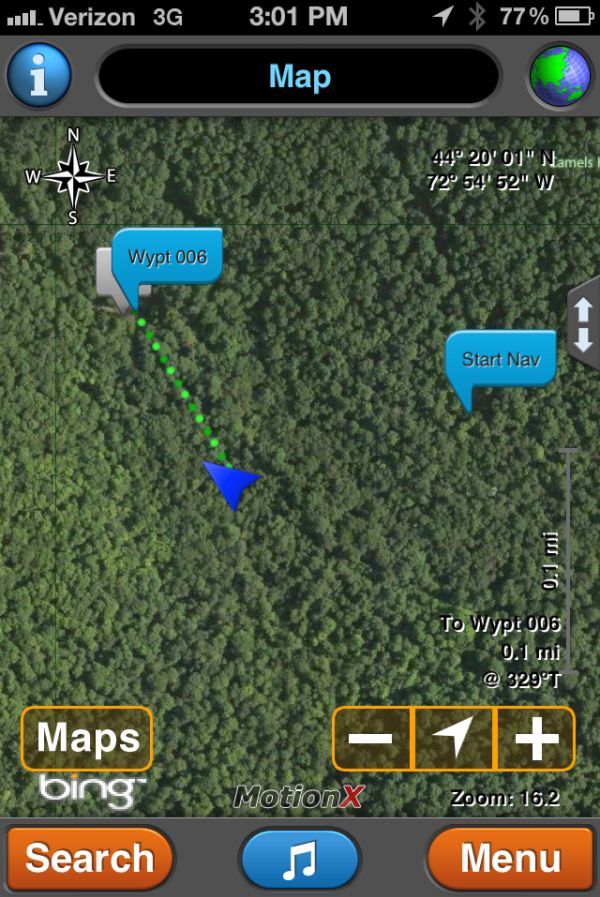 we used the GPS to find our way back through the steep brush.. it was fun.. and hard work.. The girls needed a drink by the time we got back. Note their spiffy orange colors. It's bear season now.. and we don't want to take chances.. there's a re a ton of bear these days up there.. I hope they all lay low for a few weeks..
ok.. gotta get up early tomorrow.. so I'll end here..
oh wait..   one more thing: The good folks at Zombie Tech interviewed me last week. Lots of good stuff in there: The Colony, Patents, Open Data, Zombies, Cat Urine.. and more. Thanks to Addy and Whiskers for being such great hosts !
k,, nite all, nite sam
-me