Suddenly quiet after a really nice pre- Winter Ball Banquet at our house. Gabe and Kristen and 7 other couples met here before heading off to the Sheraton for the ball. What a great group of kids.. We took real pictures on the other camera.. I'll have to share those later.. here are the ones I caught with my phone..
The kids looked sharp !
the paparazzi were out..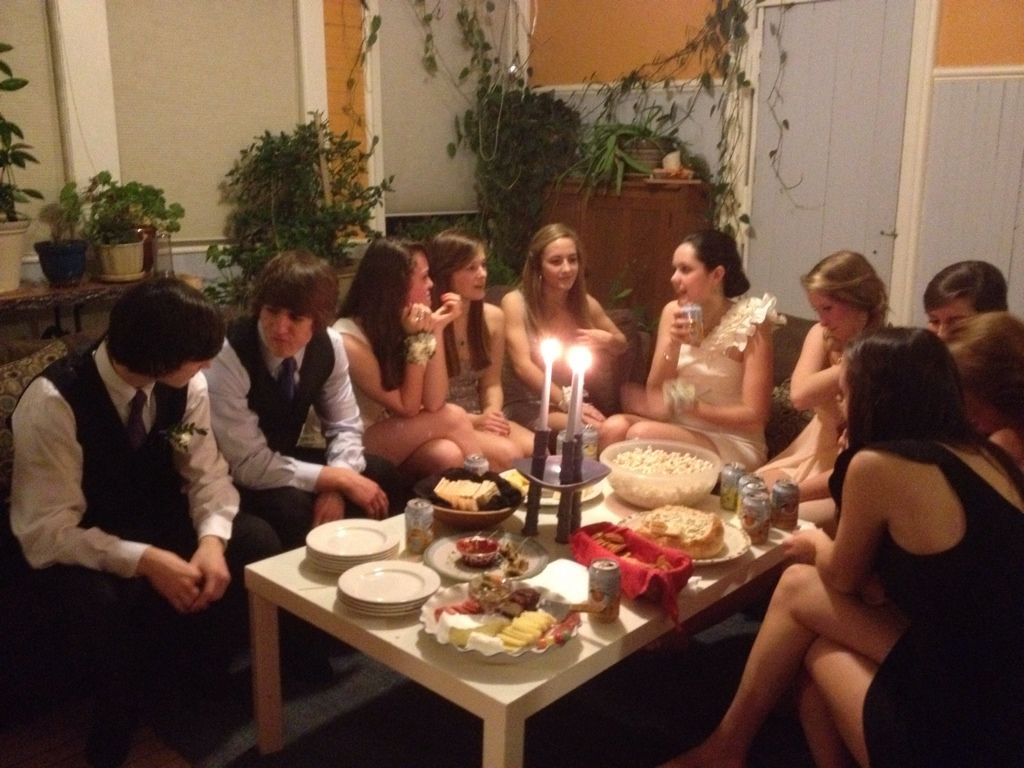 It was a real Vermont scene watching them all change from their shiny shoes and heels into mud boots to handle our sloppy driveway. It's 45 degrees out.. which is about 30 degrees warmer than it should be this time of year.
Now they're out dancing.. and we're off to read in bed… and we're all doing just what we love on a saturday night.. vive le differance ..
nite all, nite sam
-me
ps. Max sent us a picture of his latest project.. meet the enlightened Buddha !