Good peaceful day.. Last night we had a houseful of kids over for the night.. One of the high points was watching our neighbor, Robert  compete in the NCAA wrestling final on ESPN ..We've known Robert and his family forever.. he's a great kid, smart, funny and a really good athlete.. One of the kids figured out how we could watch it on the computer.. so we all gathered round the screen to watch Robert compete in the final for the 184 pound weight class. They even mentioned that he was from Jonesville Vermont..!
We were so proud that he made it that far.. In the end ,. he didn't win the match.. but to think a kid from our corner of the world made it to the finals and is now the 2nd best wrestler in the country is so very cool. We're very proud of you Robert.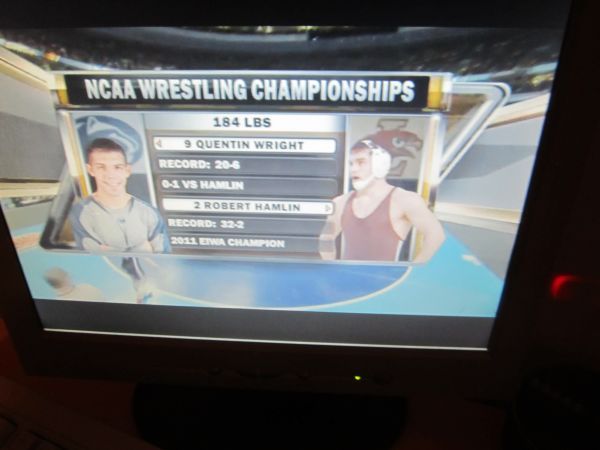 Around 10PM I went over to friend Gary's and he, his friend Duncan and I hiked up to the Richmond cliffs.. to see the full 'supermoon' ./ Supposedly the moon was closer to earth than it has been in years.. It was very bright.. we hardly needed flashlights.. even so , we got  good and lost  both going up and coming down.. It was pretty funny.. the snow was deep and there were many trees down after the storms last fall.. but we still made it to the top..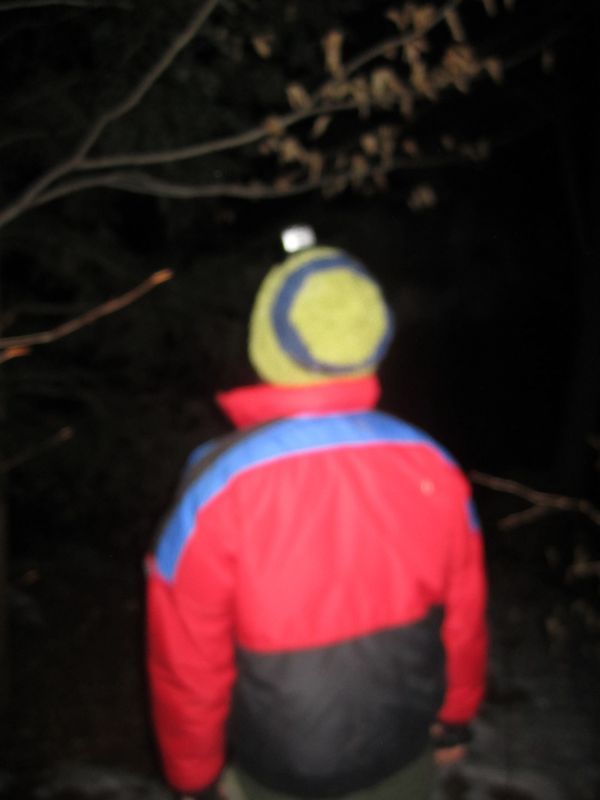 It was beautiful and bright up there. You could hear the flooded Huntington river roaring below. It was so peaceful as we looked across the  valley.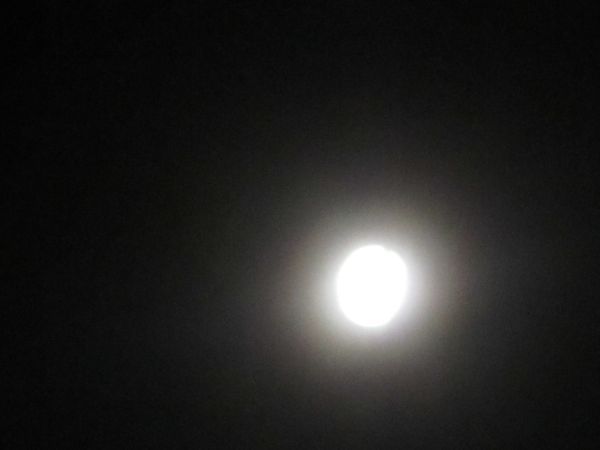 I used to coem up to these cliffs and yell Sams name from here.. just after he died.. I did it several times.. No yelling last night.. ThoughI did throw a SamStone from the top ..
I also stuck one in our favorite spooky tree
It felt good to go up there … here are Gary and Duncan on our way down.
No pics from today.. Hung out and worked for a bit.. Saw my friends Bob and Bart briefly.. Ten Gabe and I went for a run.. I jumped in Huntington' gorge (cold !).. and Gabe stuck his head all the way in.. On the way back we met Diane and the dogs.. so I ran again with her.. Nice 6 miles.. now time to get out for some longer runs..
OK.. I gotta end here.. I have a TON of work still to dotongiht.. i don't like being this busy..
OK.. hapy last night of winter folks..
nite all, nite sam
-me