I felt really out of it today.. out of… what ? Spirit maybe.. energy… ? Will ? .. I don't know but I had a very hard time getting myself to move through the day.. Outside it was snowy and beautiful.. inside I was pretty low and muted.. Maybe too much sleep ?
I had a busy day up through about 3.. back to back phone calls..each one reminding me how much end of year stuff I hadn't quite gotten around to finishing. I was hoping not to be working this week.. but it doesn't look like that's going to work. Around 3 I took off for an hour and a half to go to my friend Chris's and work on the glass SamStones I'm trying to make. Chris's wife kim had cut out some sandblasting stencils for me in the same font as the standard SamStones. I am putting them on glass nuggets I found .. The idea is to sandblast Sam's name into the glass. with any luck I'll be able to get them etched tomorrow. Placing the stencils and peeling off the letters is slow tedious work.. but it felt good to be handling all that Sam stuff.
Around 4:30 I had to head back into Burlington for a meeting with the team at Champlain.. I learned just as I was getting into town that most of the students would be unavailable due to changes in their finals schedule cased by the snow storm.. I took advantage of that to have a meeting just with Ray and Ann.. the advisers to the project.. I'm really enjoying working with the folks at Champlain…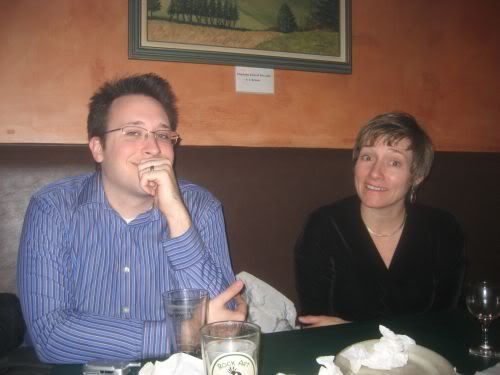 Just as I was abut to leave, I got a call from Max… the Subaru had sputtered and stopped somewhere in Williston. Off I went on a rescue mission. Both Max's and Jessie's cell batteries were nearly dead. I got three calls from Max of the form.. "The car died.. we're in Williston… just past the …… " … "Dad… we're just past the first turn beyond the….." I ended up driving up and down route 2 until I spotted them on a side street.
They were cold and tired.. so they got into my car to stay warm and wait for the tow truck
We waited and waited.. after about 45 minutes we gave up and went to Mexicali. to wait for the tow truck to call. . Diane and Gabe met us there for a late dinner.
My friend Aaron was the hostess on duty tonight.. she was one of my jolts and volts science show helpers back when she was about 11 (12 years ago) … Her mom runs Bead Crazy,. her dad collects firetrucks.. and she can make things catch on fire with her mind.. A pretty cool family in my book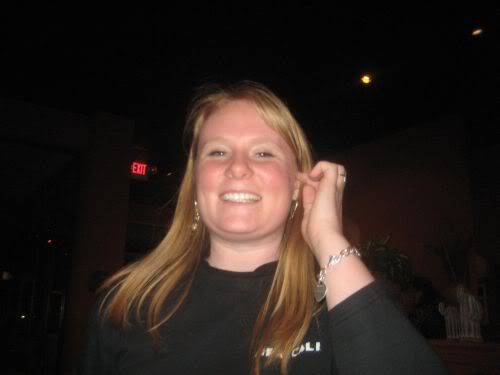 We finally got home after 9.. recycling had to go out, wood had to come in, the fire built up.. I went through the motions, exhausted.. I couldn't wait to fall into bed.. I still had this cloud over me.. I decided to go spend a few minutes in Sam's room playing guitar.. that's what I needed… about 10 minutes of just being in there.. and getting back in touch with my feelings is what I really needed for this day.. and it took me all day to figure that out…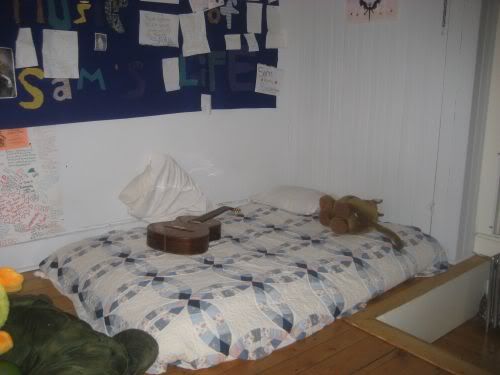 I'll try to remember that earlier next time.. All for now.. G'nite all.. G'nite Sam
-me