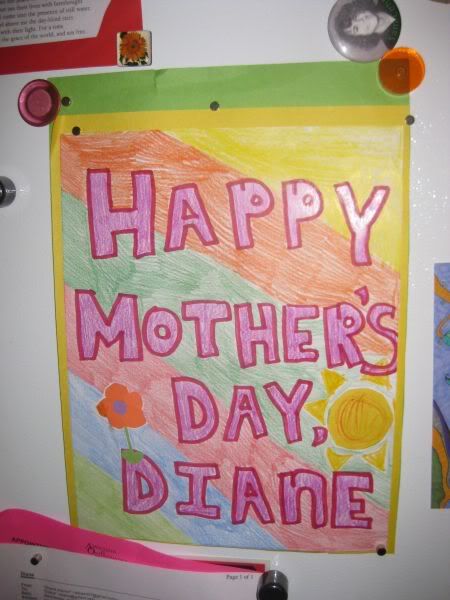 Happy mothers' day everyone. Hope yours was as nice as ours. As you all can appreciate days like today are bittersweet for us.. but the dominant emotion for the day was really good. My folks were up so we had a joint mothers day breakfast for Diane and my mom. Hey… Diane had to cook it.. I must have been slacking off.. in fact I slept until 9 am which is the latest I frmember sleepign in years !  We had crepes with rhubabrb and strawberrys from last years garden.. and berries . Yum !.
We visitied with my folks for a while then they headed back down to Boston. It was really nice spending time with them..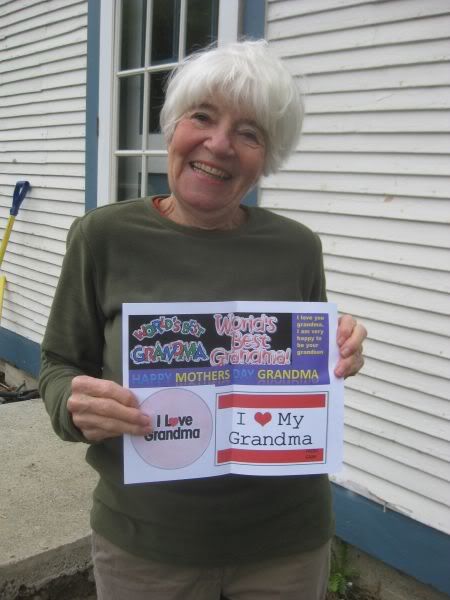 THe rest of the day was a sleepy blur.. We spent sometime outside  gardening .. but it was only 41 degrees.. not the best summer weather.. we did manage to weed and mulch most of the front flower beds… 
One nice feature of the day is that we had a steady stream of kids drop by to wish Diane a happy mom's day.. starting last night with Abbott and lindsey, then tn jack, will, and austin .. then today nate, rusty, tyler and a suprise visit from Chris and Amanda.. It was great seeign them all.. these kids really 'get it' .. and realize the extra love means so much to us.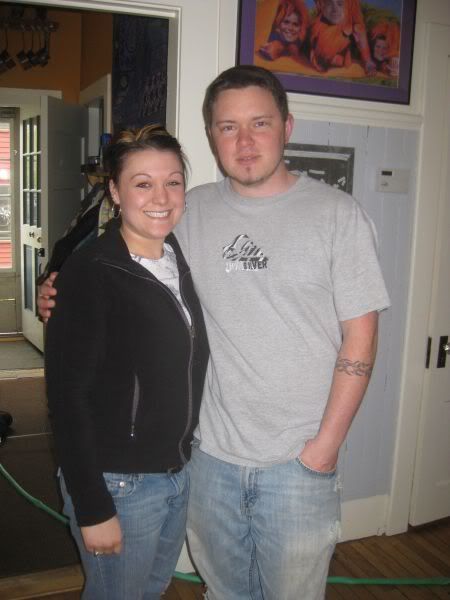 Chris showed us the new ink he's gotten including a tribute tat for Sam and Chris's grandfather..
We also had a great call with Max today. Sam was also very much on our minds..I felt him so strongly near us today.  Last night I was standing in the old lab under a mechanical snake that Sam and I had once built.. One of it's scales dropped onto my hand. I took it as a reminder to pass on love from Sam to Diane today as well.
Well.. I hope you've all sent passed on some love to the mothers in your life.. where ever they are.. wherever they live.. in this world or not..  Happy motehr's day everyone.. happy mothers day, Sam..
-me