Man.. I'm really missing Diane.. it's different missing her from here .. normally it's me who's traveling.. and missing her from some hotel or other. she comes home tomorrow.. yeah !
One thing that's going on this week is that friends Tim, Jamie and John are here working on the roof of our tower.. It's been leaking for a couple of years.. to the point that it's been growing mushrooms… Time and Jamie pulled off the ceiling to uncover a million cluster flies napping (ewwww).   .Unfortunately.. they also uncovered a fair bit of rot.. John is crawling on the outside of the roof patching the holes in 100 year old copper ..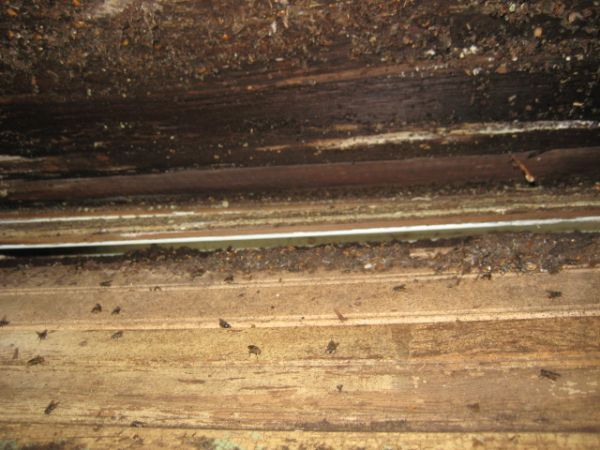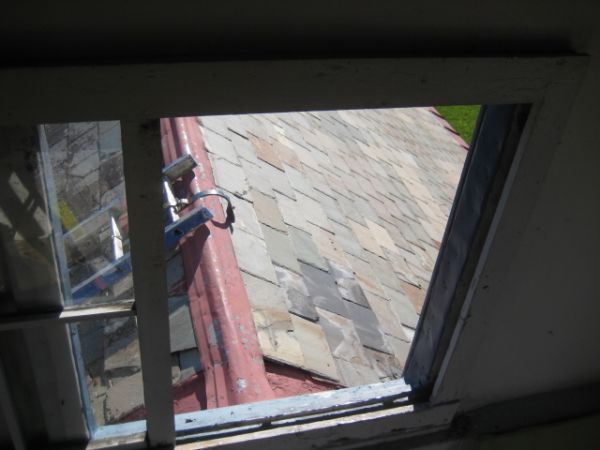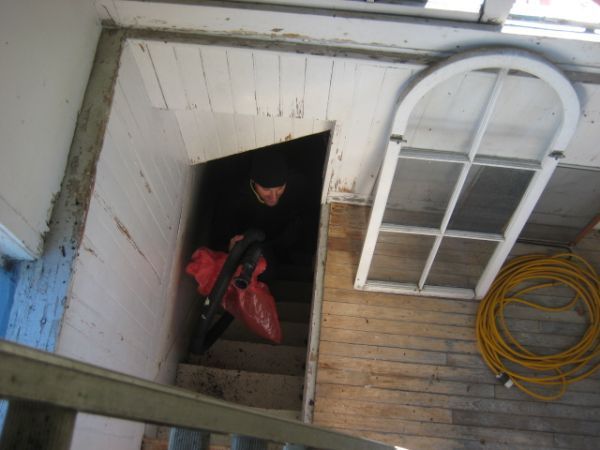 oh.. I forgot these pictures from yesterday.. I went to pick up gabe at Chrises.. and found him carving a hunk of limestone with an pneumatic chisel.. Chris is teaching him to sculpt stone.!?!? .. I love that my kids are good at making stuff !.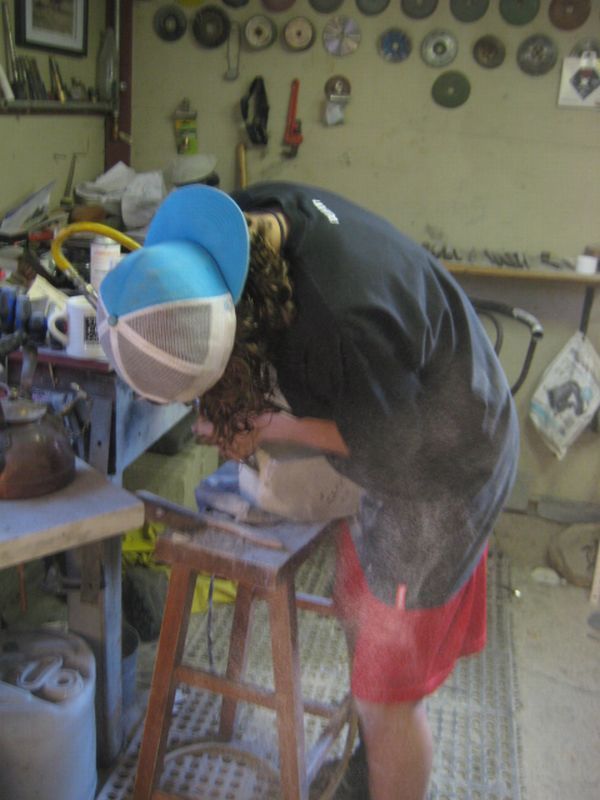 Speaking of making stuff. with the help of Scott and his friend Aub. and their machine shop.. . and Gabe.. I've managed to get a good bit of the mechanics for my new portable tesla coil done this week. It's starting to look like.. .. uh.. well.. a tesla coil !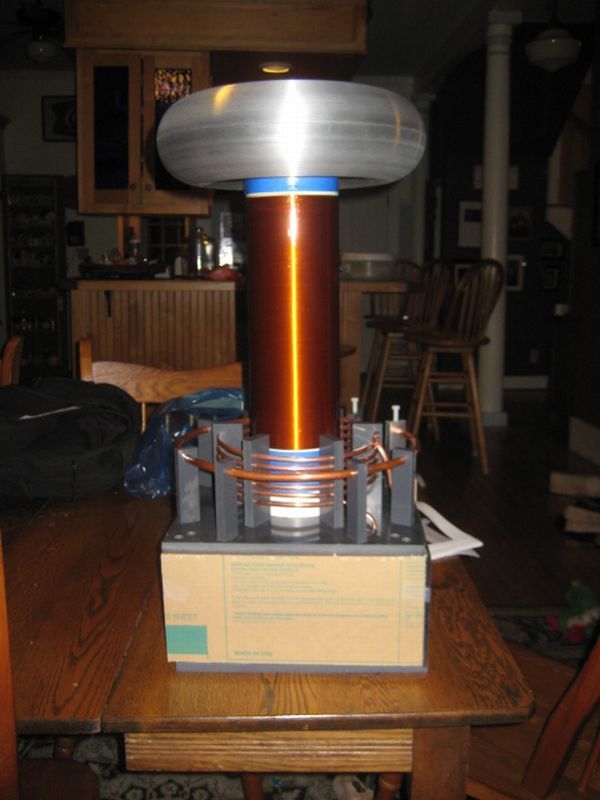 Hmm.. what else happened today.. not much.. Gabe and I caught soem sushi on the way home.. that's always nic.e I've really enjoyed hanging out with him this week..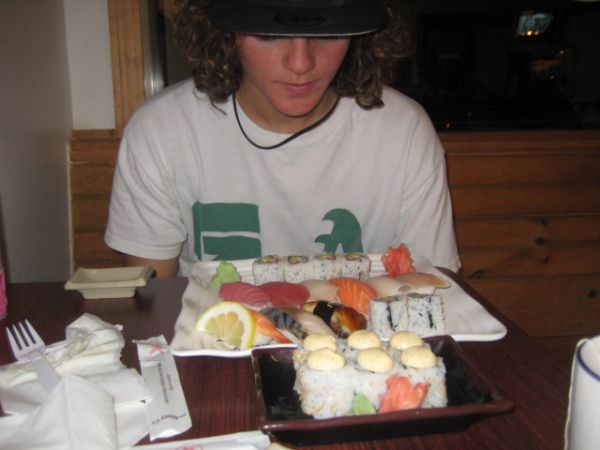 eeeek.. my batteries are almost out..better sign off..
nite all, nite sam-me