greetings from Montreal.. we're up here visiting friend Hannah.. It was a very busy day..I didn't move from my desk.. but I could see that it was sunny out.. the computer told me it was 55 degrees today.. that's 60 degrees warmer than to days ago…

The warm temperature started to work it's magic on the 2 feet of snow we have.. .. everywhere you could hear water flowing.   All day I heard snow and ice falling from our high roof. .. One of the big icicles from the corner of the house dropped an bounced off of the garbage can and broke one of our windows…

Just before 5 , 8 of us piled into Deb's suburban and headed north.. i must have slept most of the way because it seemed like we were in Montreal in minutes.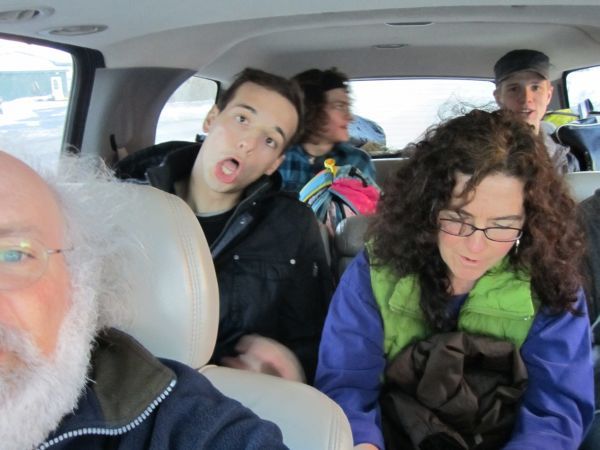 We got to Hannah's in downtown Montreal about 7. She has a beautiful and small 1 bedroom apartment..   Just perfect for 8 people 🙂
Hannah's place is very welcoming.. She has lots of sam stuff around here.. Here's the bear we gave her. made from a sam shirt.
. I like looking at it..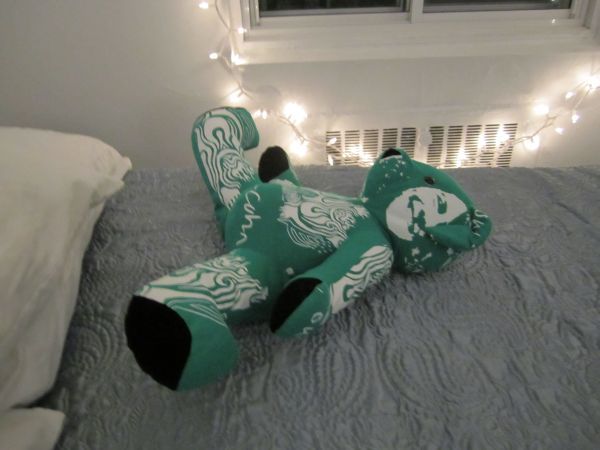 Deb and Diane made us all dinner in Hannahs small kitchen.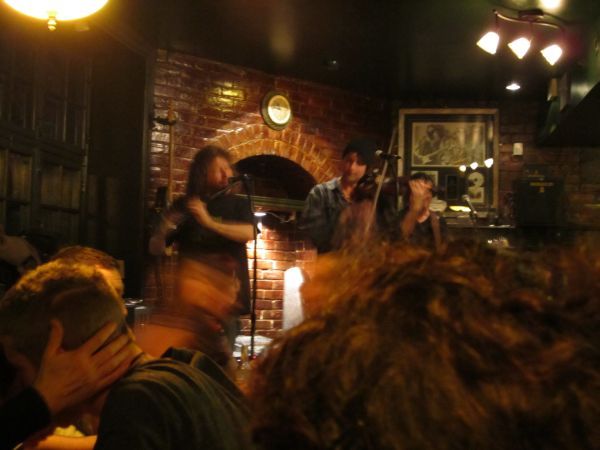 Around 10 we all headed out to a nearby0ish Irish pub with fresh Guinness and decent live music.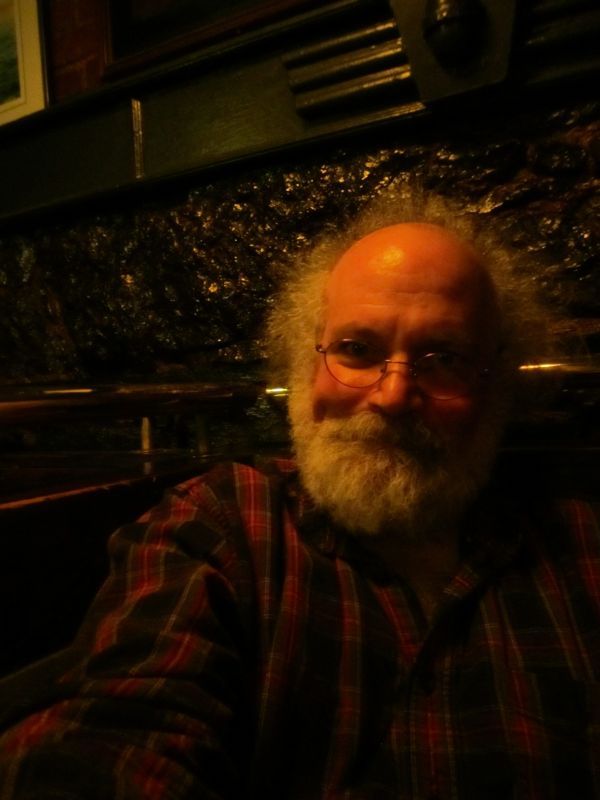 It's been a nice night .. I could use this getaway..
More tomorrow..
nite all, nite Sam
-me