So.. last night I told you that our close friend Eric was in a bad motorcycle accident.. Now we know more..Eric's dad told me that Eric is in the ICU . He had surgery yesterday. and once again today to fix his arm and neck. Luckily, he's goign to be OK. Diane managed to go in and see him in the ICU this afternoon. She was only able to stay a little, but Eric was able to talk..   I just hear that he'll be out of the ICU as soon as tomorrow.. which is amazing and wonderful. He's goign to have to take it easy for some time as he recovers.. so he'll need lots of love and support..
Eric has a special place in our hearts.. he was a good friend of Sam's and was visiting Parker with Sam when Sam died. Eric has spent a lot of time with us in the past 4 years.. he always comes by and checks in on us.. Now we'll do the same for him..
Good luck Eric.. feel better.. we love you, man..
Not much else to report for the day… .spent the morning helping do trail maintainance on the Rivershore trail. It's been hit hard by the recent flooding…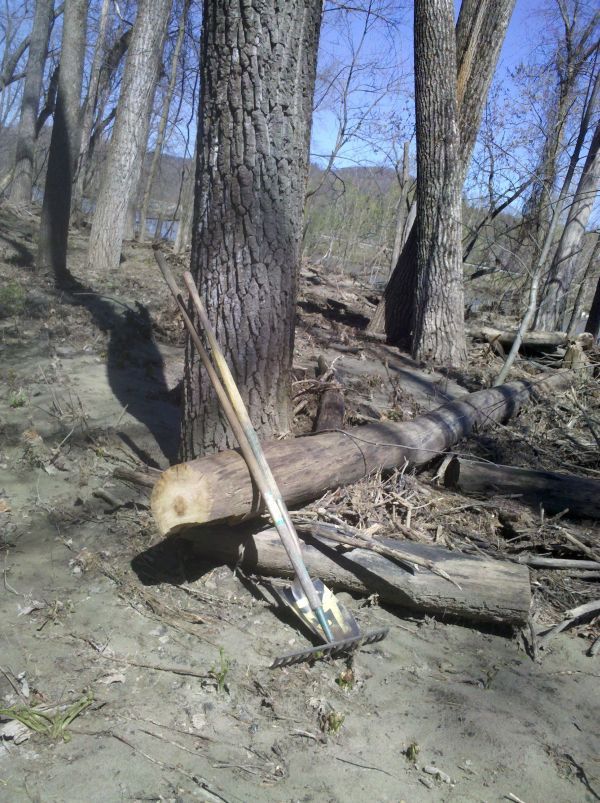 The trail washed out in some places..
It was great being out there today.. spring is definitely here.. the flowers were coming up..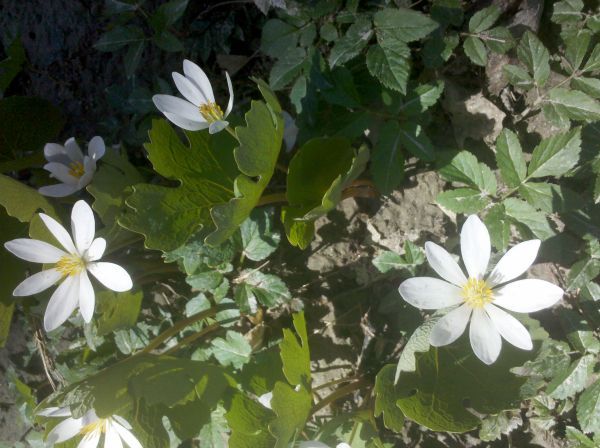 And the fiddleheads pushed up through the newly dumped sand…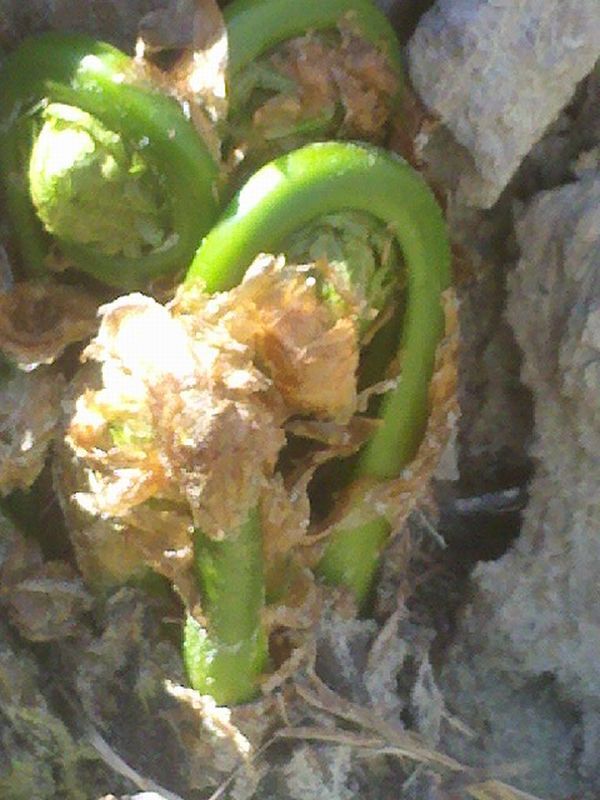 ok.. time to go to bed.. busy week ahead…
nite all, nite sam
-me