At the Sao Paulo Airport headed back to Buenos Aires.. I'm going to meet up with Gabe tonight and that will start our vacation. I'm really looking forward to hanging out with him.
I've really enjoyed my visit to Sao Paulo.. I can't explain it really.. its a huge and busy city.. but somehow it radiates warmth.. .. Obrigado Sao Paulo. !. I'll come back soon !
I woke today around 5 AM .. unable to sleep for some reason.. I think it was the 2 tons of cheese I'd had as part of my great dinner. with friends duarte, wilson , julie and liggy. .
I dozed a bit.. but around 7 I dragged myself out of bed and went for a run.
I ran through a spaghetti of overpasses and underpasses to get to a footbridge which lead to Ibirapuera park.. a huge green oasis in the city.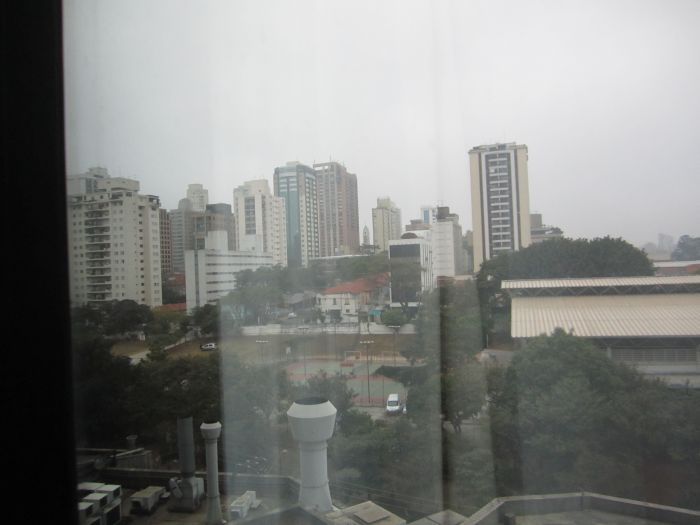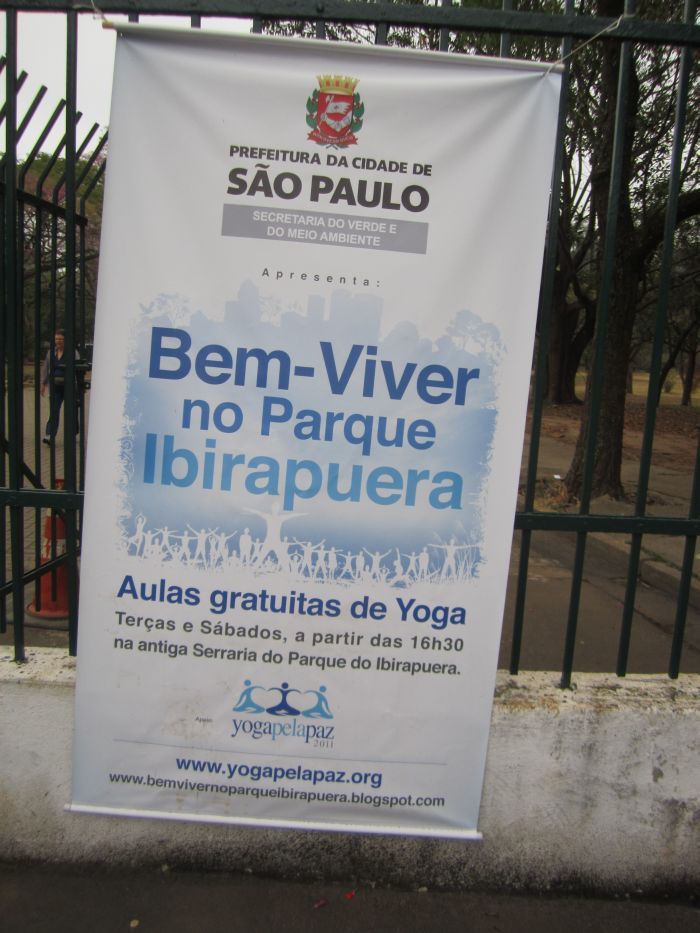 I was amazed to see the place packed with runners, walkers and cyclists at 7am. There wer eall sorts of folks there.. lots of runners my age and older, kids, running teams, dog runners.. it felt like a party..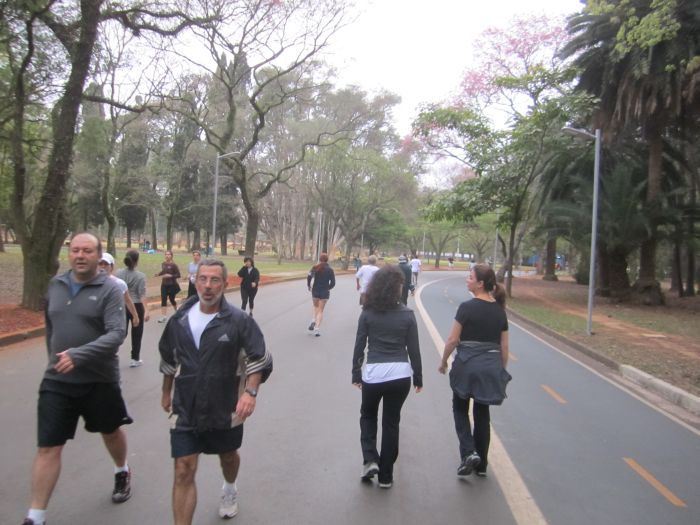 though the day was gray and warm/hot (high 70's ?) ,, the place was full of bright flowers.. It felt so good to get some exercise. I put two samstones in the park… one in the mouth of a lion sculpture and anoth in one of the three lakes in the park.. I know that my freind Wilson had placed one in one of these lakes a few years ago…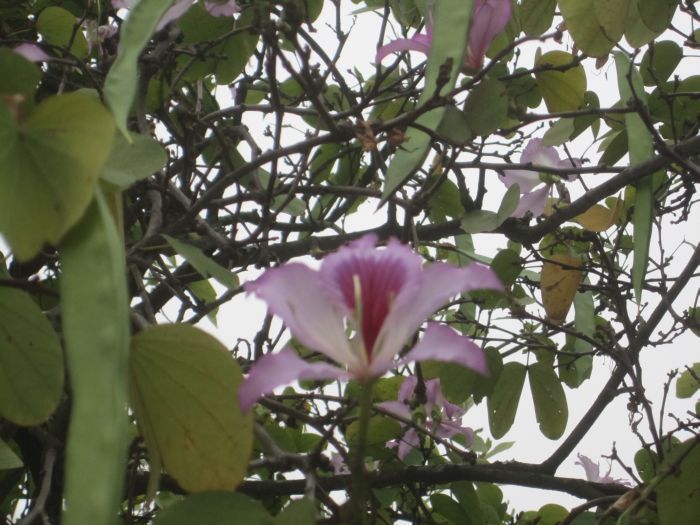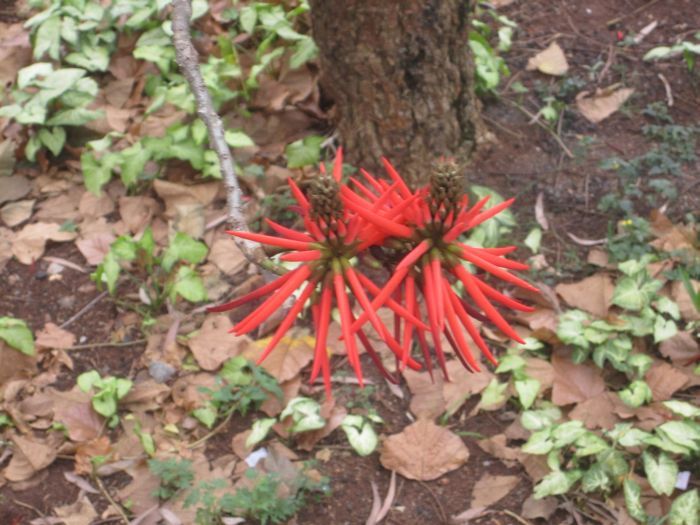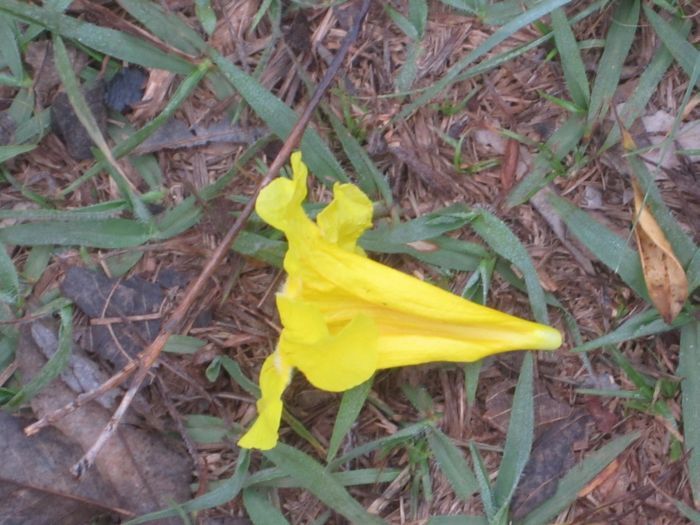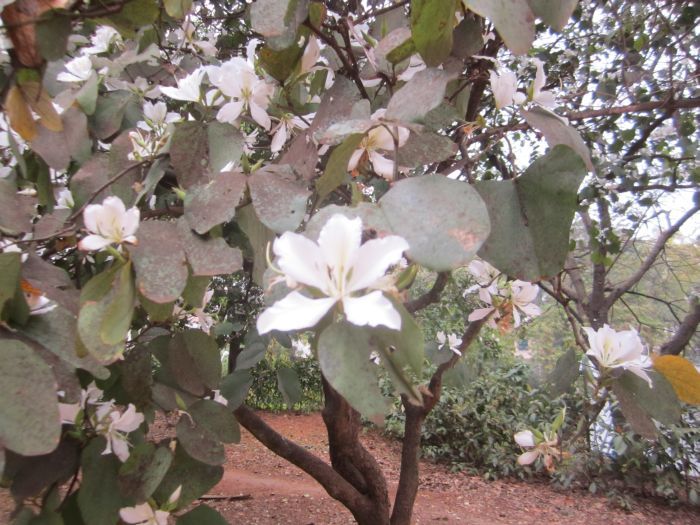 after placing the stones.. I headed back to work.. . My freind Duarte picked us up at the hotel and took us the short 15 minutes to IBM. I spent the day meeting wit friends about work..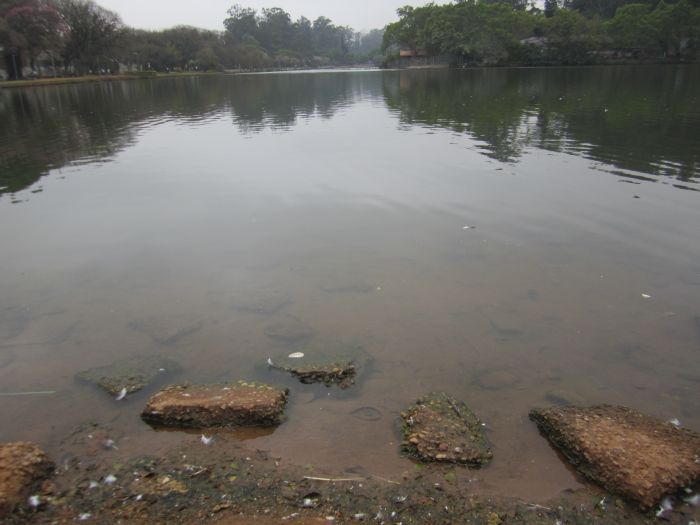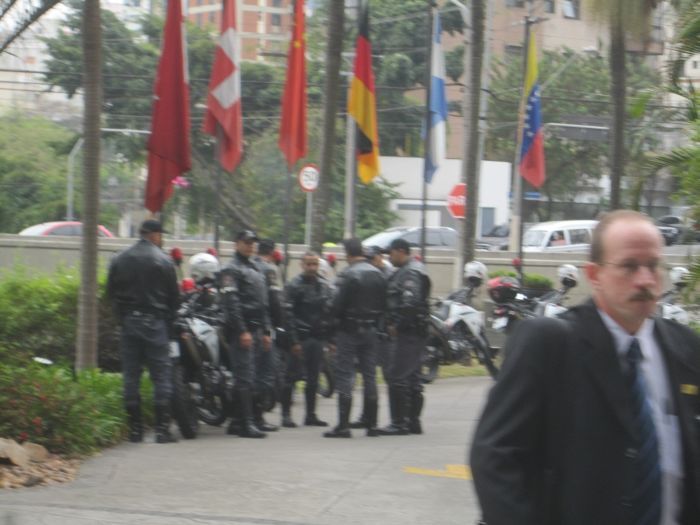 here is Duarte and Luana
We grabbed a good lunch.. I was pleased to see they even had a word for vegitarian here.. even more pleased that they had food for them 🙂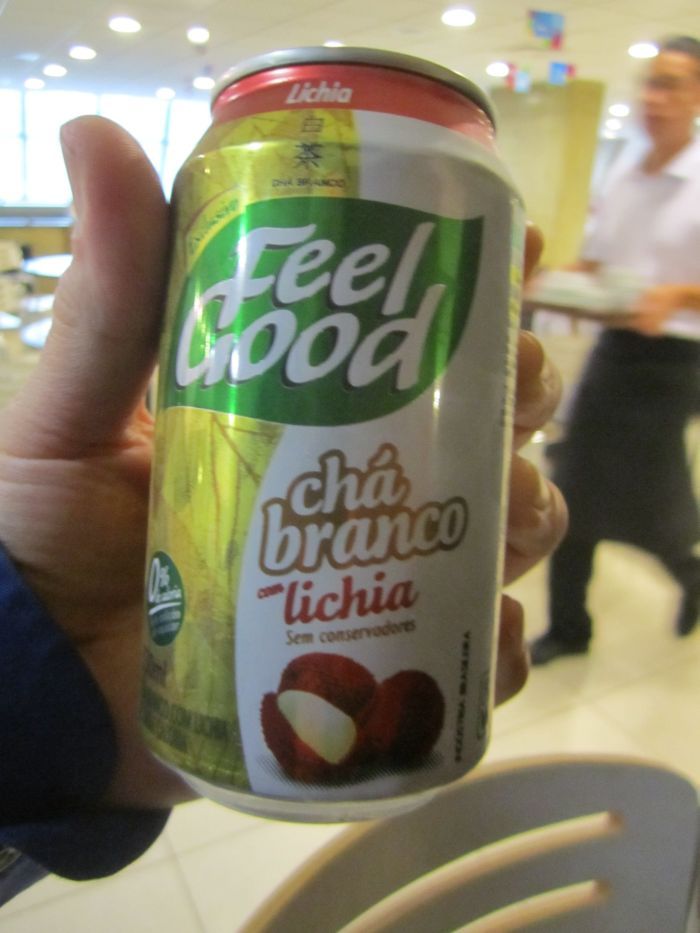 .. Around 1 I gave my last talk of the trip…  then took the long ride back to the airport.. It was cool seeing Sao Paulo by daylight ..
Over the past two weeks, I've visited 4 ibm sites in 4 cities, , given 5 IBM talks, 5 university talks (about 1000 student toal, I think) and one customer visit.. All my talks but one went pretty well.. I'm happy and tired.. and eager to goof of with Gabe.. My flight leaves for Bueonos Aires in an hour.. I may be offline for a couple of days..It'll be nice to slow down…
OK.. we're boarding soon.. More from Argentina tomorrow
Nite all, nite sam
-me