Today was Max's 24th birthday. Max, Jac, David and Bridget are up here visiting which made it really special.
Max, you are such a great person.. we are very proud of you and love having you in our lives !..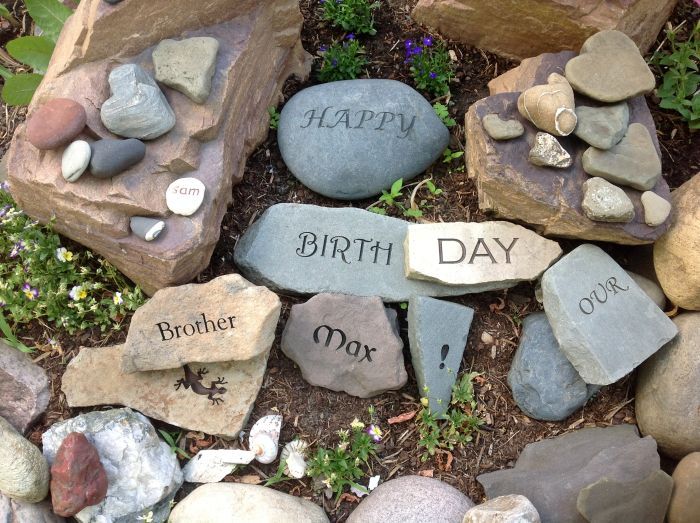 What a great way to celebrate Fathers day having Max up here … and a quick shout out to my dad Hugh and Dianes' dad Gabe.. We love you both !   Fathers day has never been a big deal for me..  though I do appreciate the several folks who checked in on me today..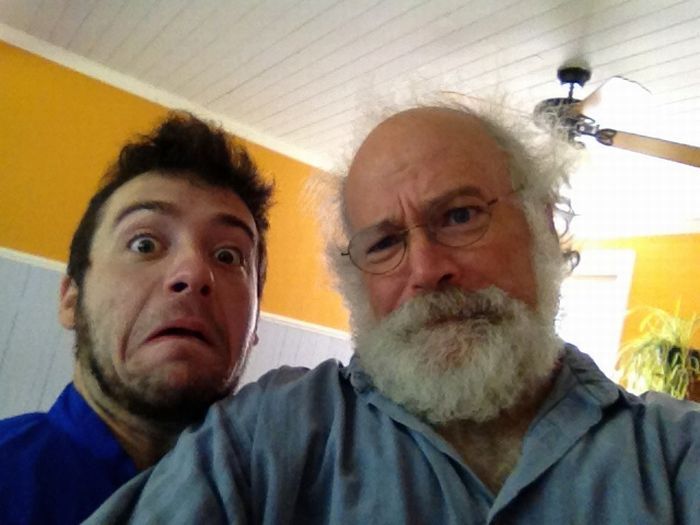 Maxs birthday wish was to start the day with a Yoga class from Diane..
Then we had a great brunch with Diane's homemade sourdough bagels. Yum.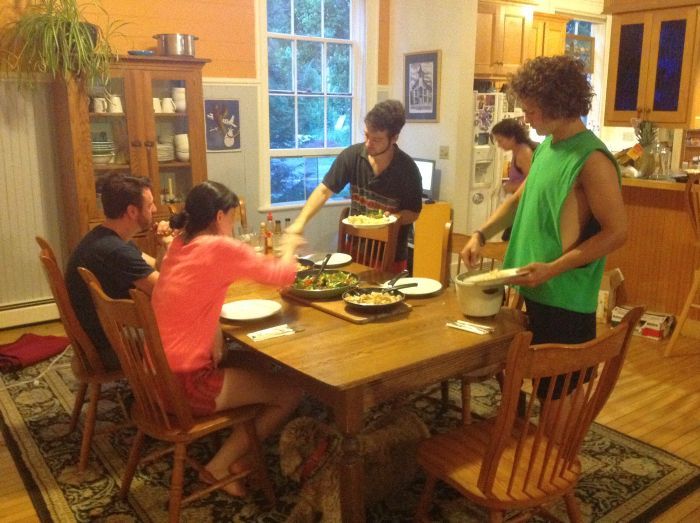 After breakfast we headed u[p the Catamount trail for a dip in the stream up there.. It was freezing and clear as usual..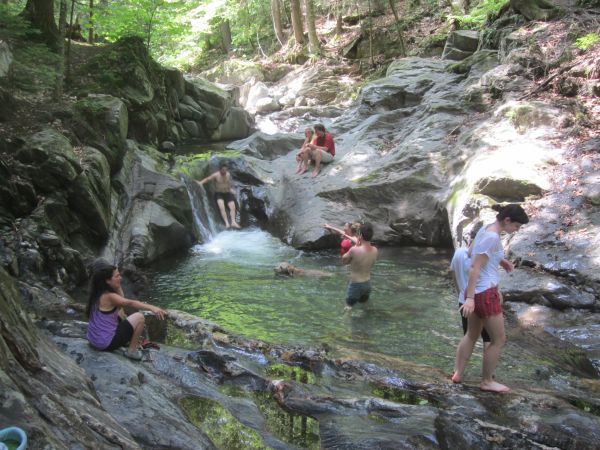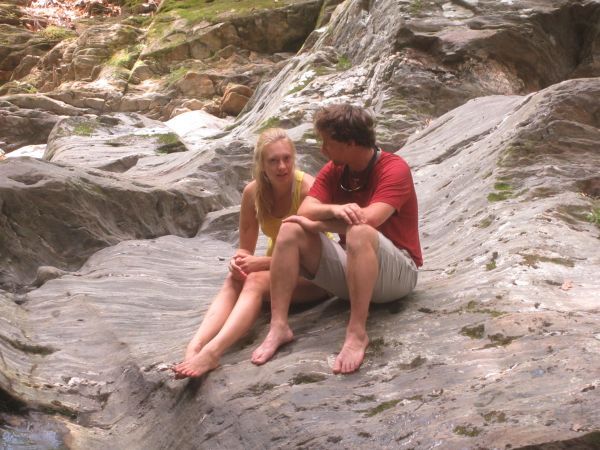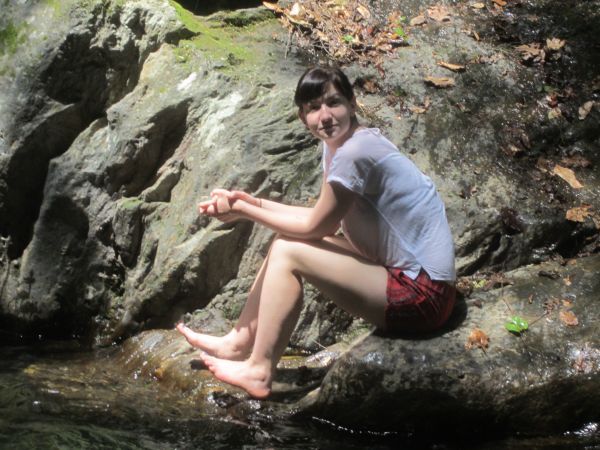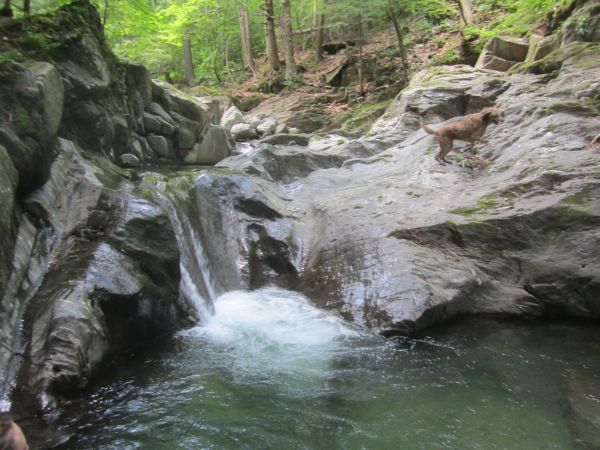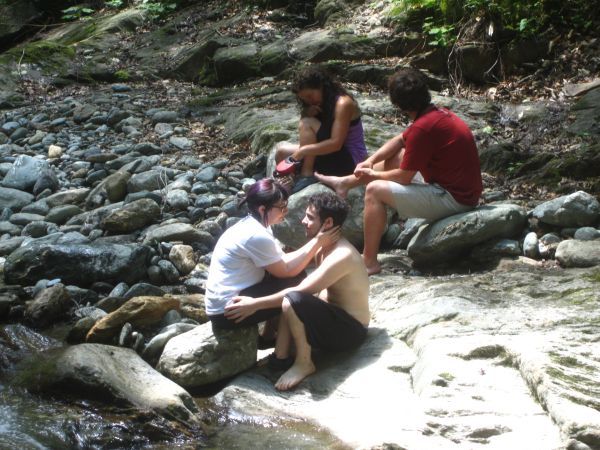 We had dinner around 9.. then birthday Rhubarb pie with Ben and Jerry's that Gabe brought home from his second day of working there.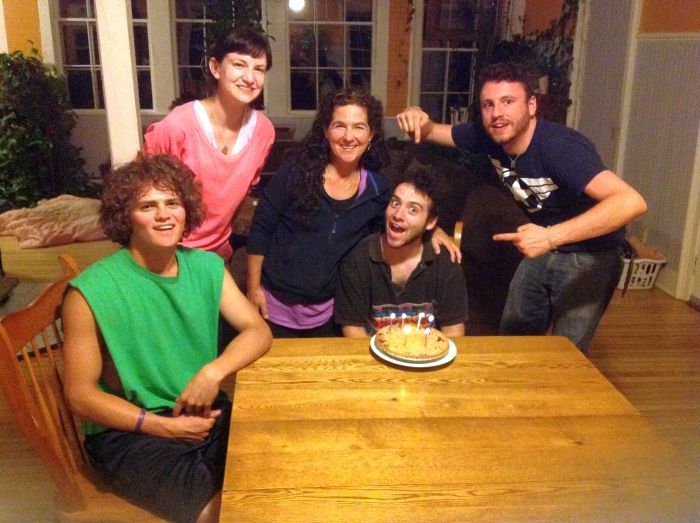 Max lit the Sam candle before blowing out the candles on his pie
I gave max 5 meters of RGB LED strip and an arduino which I know he's going to like having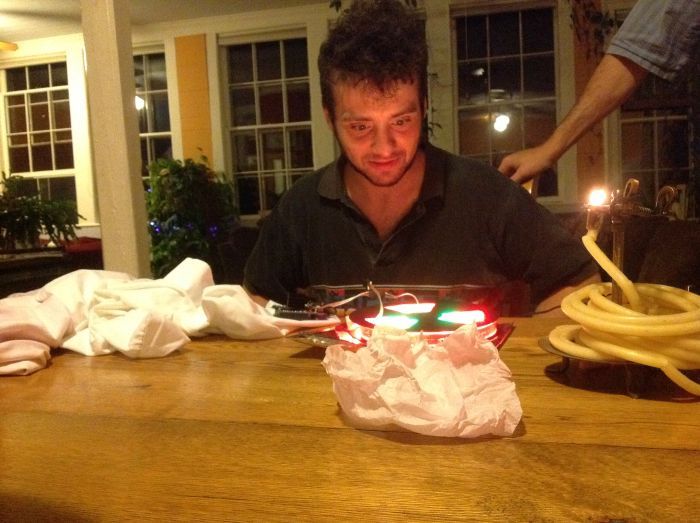 we also gave Max a funny present .. Last week when I went to Kenya I went with my freinds David and Karen  to a farm that took care of orphan baby elephants and rhinos / I'd found an adolescent orphan Rhino named Maxwell  We decided to sponsor him in Max's honor.. Here's max looking at the sponsorship docs
And here's Maxwell.. He's a BIG baby.. !I could have reached out and petted him.. but I was told that he could take off a finger wiht no trouble.. so I kept my hands outside of his paddock.. But it was still pretty cool only being about 2 feet away from him.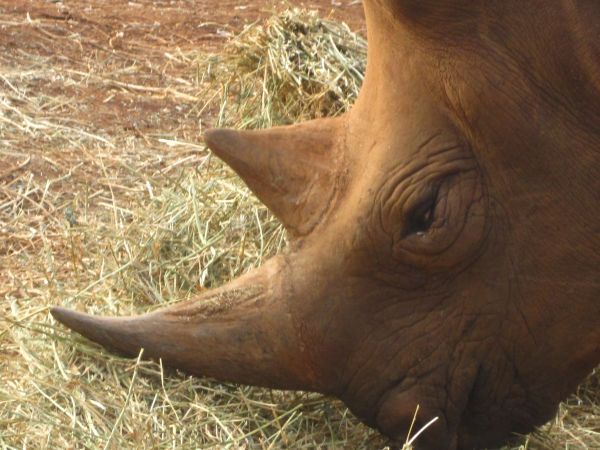 So.. it was a really great day.. now it's 1:30 AM.. better get soem sleep.. I'm still kind of jet lagged..
Happy birthday Max !> We love you very much
and happy fathers day all you dads out there !
nite all, nite sam
-me