It's just past 2AM and I just got home from a long, but nice drive back from NYC. I began the day in RTP.. It was the 2nd day of a trip I made to get to know some of the folks on the team I've just joined. Overall a good trip..though I came back realizing even more how much I have to learn
I flew back to NYC where my car was and began the long drive back to VT . I had a good plan, though. I had timed my trip to all ow me to dropping in on my good freind Kevin's surprise retirement party in Beaken NY. The party had been concocted by Kevin's long time friends and coworkers Ang and Rob.. even Kevin's wife Betsy wasn't in on the plan.
The plane got in at 5:30 so traffic was pretty tough.. so by the time I reached Beaken the 6:30 surprise was long passed. .. It was so great seeing the turnout there.. many  of Kevin's freinds were there.. and many of them were also my friends.. so it was doubly good seeing all of them.   I loved seeing Kevin surrounded by so many folks who loved an admired him.. (ok.. do you really use the word 'love' for work colleagues ? here I think it's appropriate.. this is one very lovable guy.. calm, funny, smart and a very loyal freind.. and just quirky enough to always keep you guessing )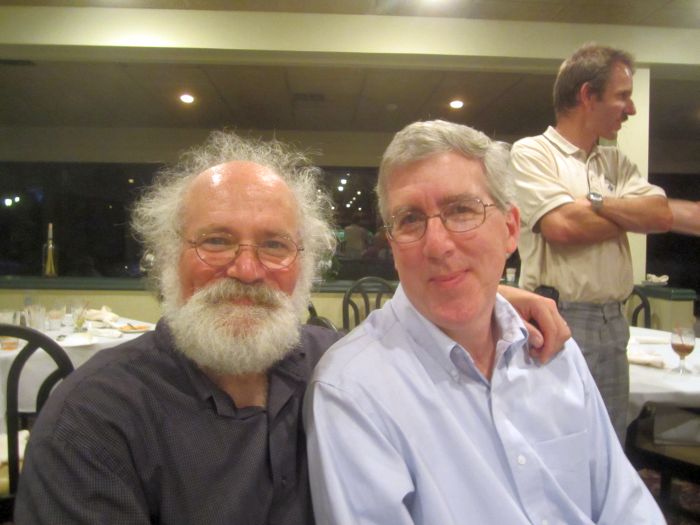 here are Kevin and his wife Betsy.. their daigheer Meagan will be at UVM next year.. so I'm sure we'll be seeing them all up here .. which makes me happy !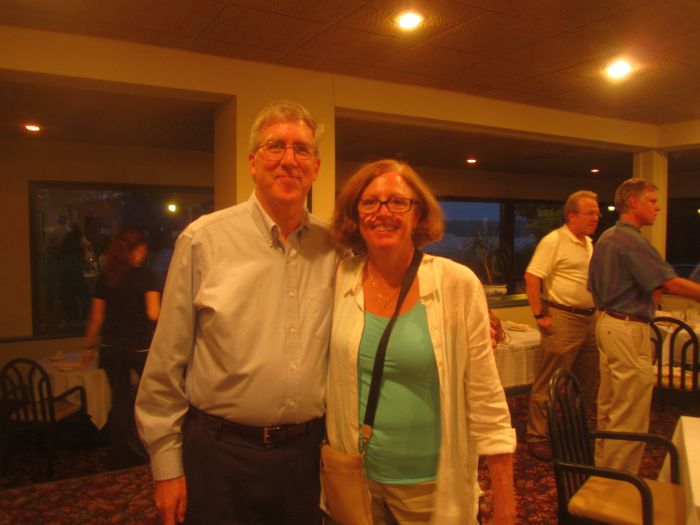 And here's Ang the amster mind (with Rob) of the shindig tonight… nice work..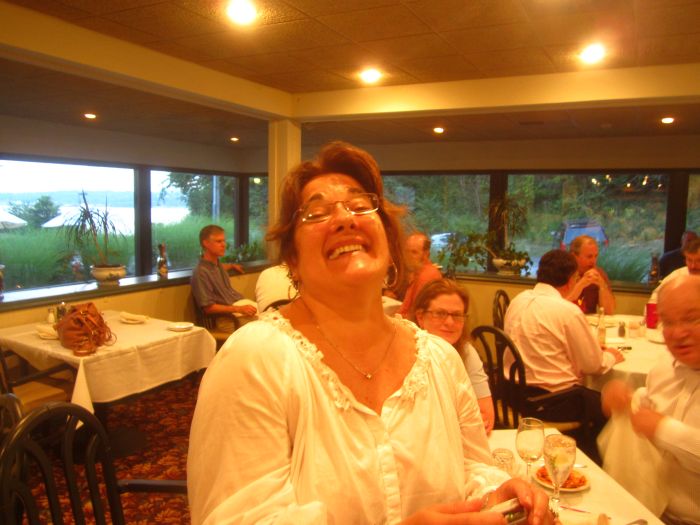 OK.. it's still about 80 degrees in here.. going to try and get a little sleep.. lets see if thats possible in this heat..
more tomorrow..
nite all, nite sam
-me