Very restful day.. the heat has broken (for a day at least) .. and it's about 15 degrees cooler than yesterday. Tomorrow is going to be a stinker, I hear. so I'm enjoying the brief respite..
My high point for the day was reading Megan James great article "Meet your Maker" in this weeks 7Days about the wonderfully growing Maker movement here in Vermont.
Here's the first paragraph:
"Remember when geeks were uncool? John Cohn does. The 52-year-old IBM fellow recalls the disapproving look people shot him when, growing up, he told them he wanted to be an engineer. "I've spent my whole adult life trying to get other people interested in geekiness," he says.

Looks like it worked — the Age of the Geek has arrived."
I love it.. ! It really is an amazing time to be a geek.. never thought I'd see the day…
In that wonderful spirit I lived the maker lifestyle today by continuing to build stuff on my todo list.. I built a nifty firing circuit for my flamethrower…
and a AA battery charger for my iphone so we can taking it on our camping/hiking vacation in a few weeks.. I'm building a solar charger for the batteries.
And.. I worked on my new led hoop project. I turned up soem chanrging problems last night which prevented me from takign it to the fireworks (drat !).. but I think I've fixed that.. and I changed the software to be much easier on the bateries. Jackie is coming over in a few minutes to try it out for me.. I'll add soem movies if it looks cool..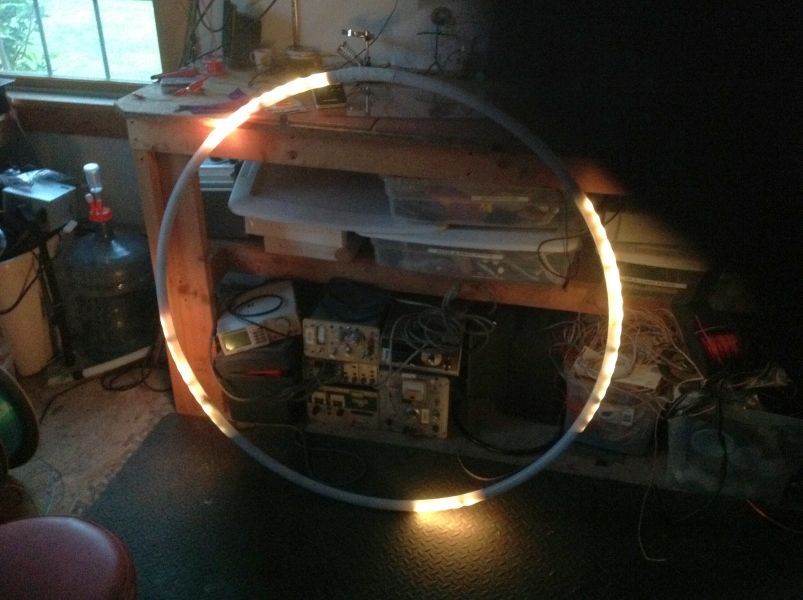 OK.. thats it for now.. more from the road tomorrow..
nite all, nite sam
-me