Yesterday we made a plan with Jen and Tim to go kayaking/canoeing this morning. They showed up at the house around 7.. and after some juggling of boats and gear we headed off in their very cool jeep. Green river reservoir is about an hour north of here near Morristown. . We love it because there are no power boats and no houses (save 1) on the whole lake. We put in just before 9 and paddled out into the still water. Already the sun was broiling hot. For the next couple of hours we explored the lake.. we stayed close to shore when we could to catch some shade.. but that all disappeared as the sun rose higher.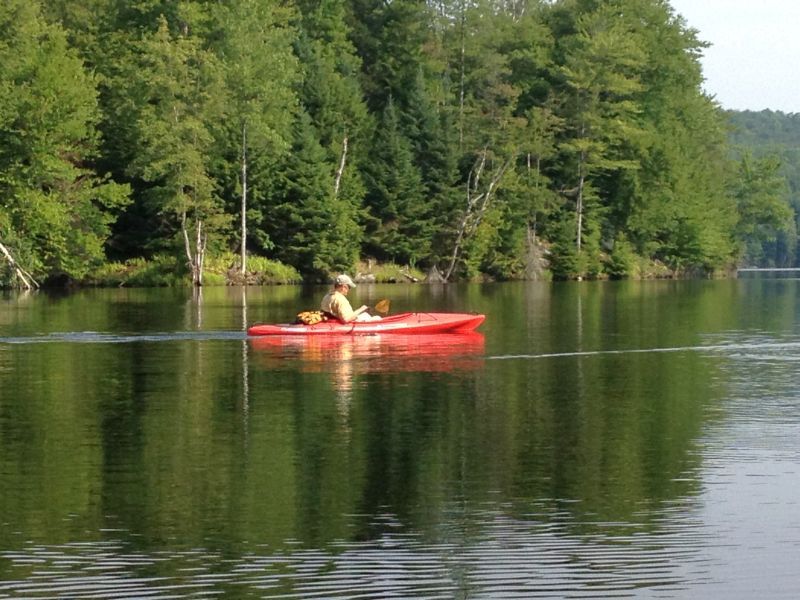 Our first stop was a small unnamed island where diane and I and later the boys and I camped .. illegally, i think. I remember having the three boys there.. it was one of the best camping trips I remember.. I wanted to drop a smastone out there.. I had a few quiet moments there conjuring up the memories of our last trip there.
We got back in the boats and paddled north..
We didn't get far until we saw our first loon !. They nest here.. and they are a protected species now so  you have to be careful not to disturb them and their babies.. This mama didn't seem to care that we were there.. she kept cooing and feeding her little baby minnows.. yum..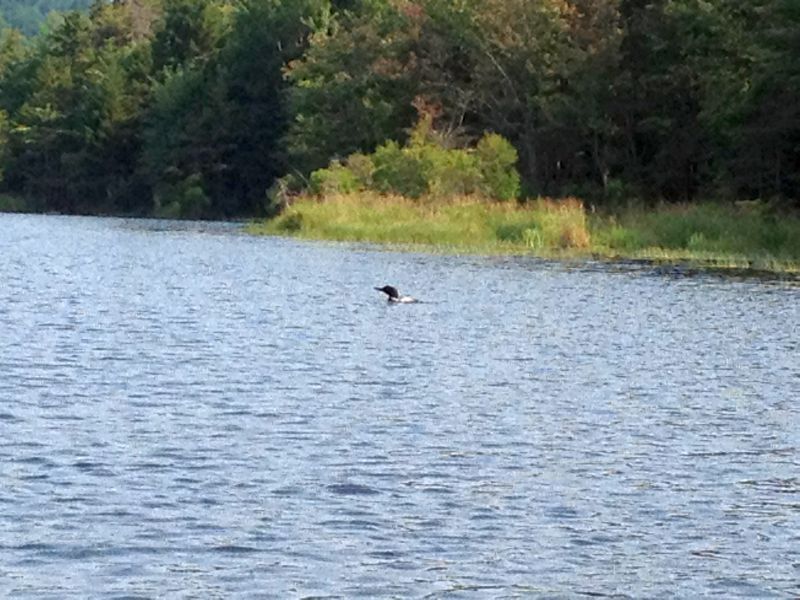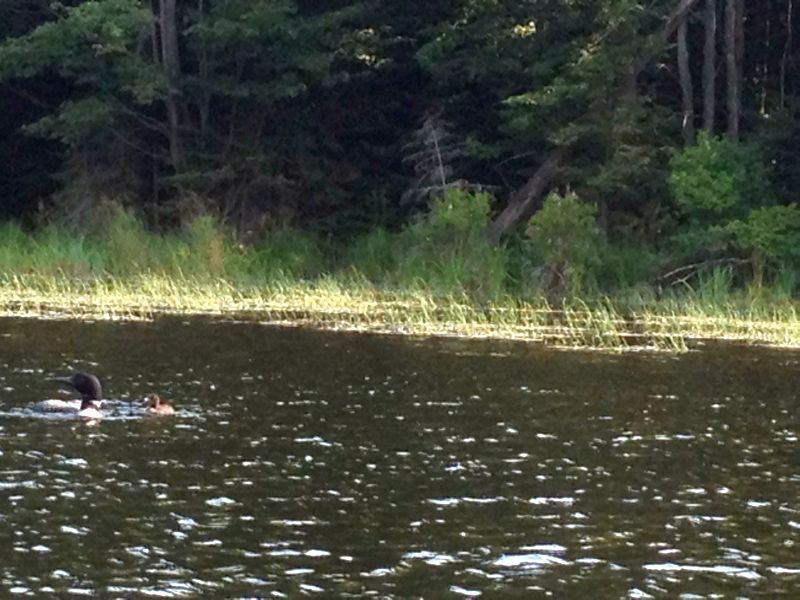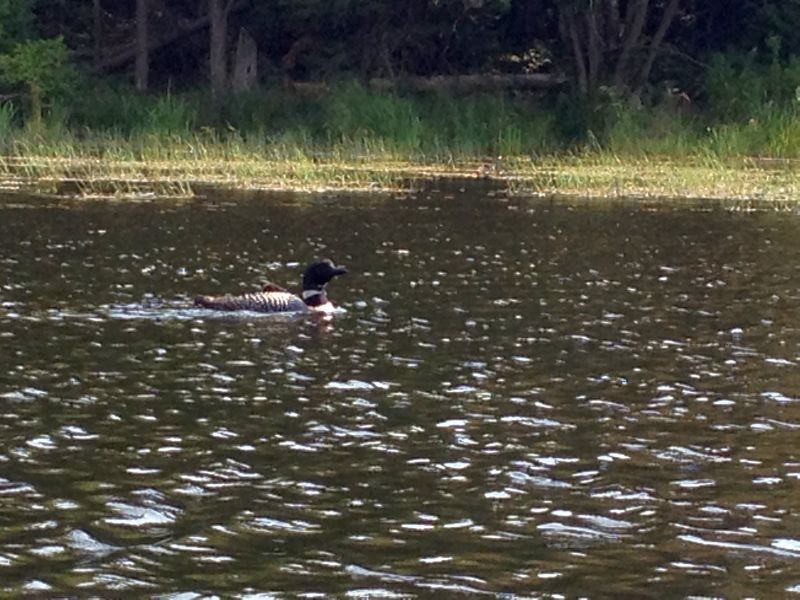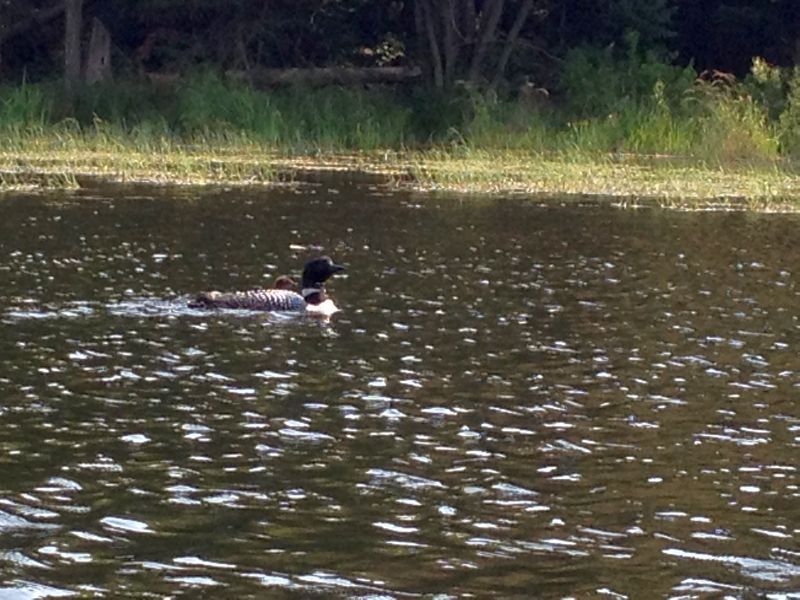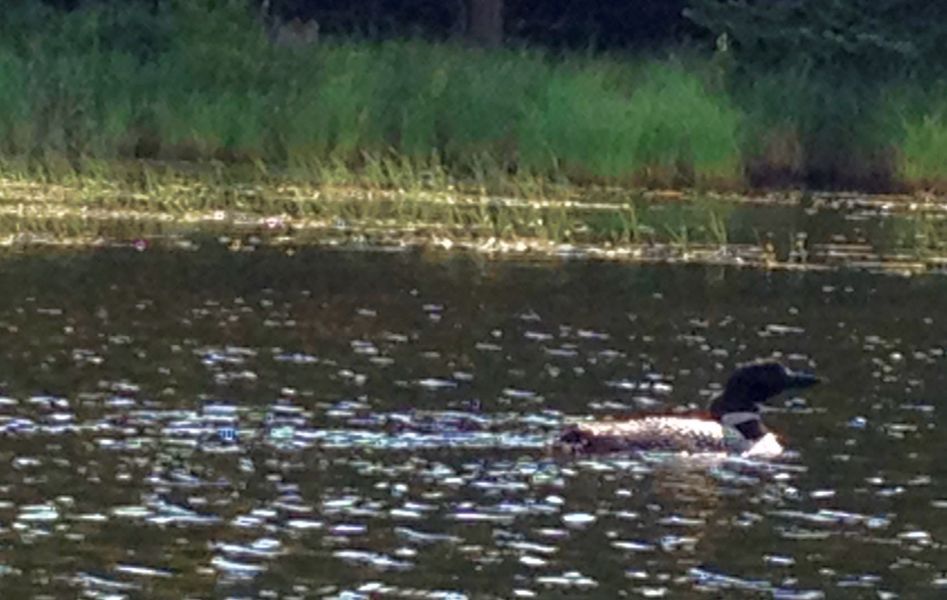 birdwatching made us hungry so we put ashore again in the northern most camp, where Jen, Jen and Martha camped last week..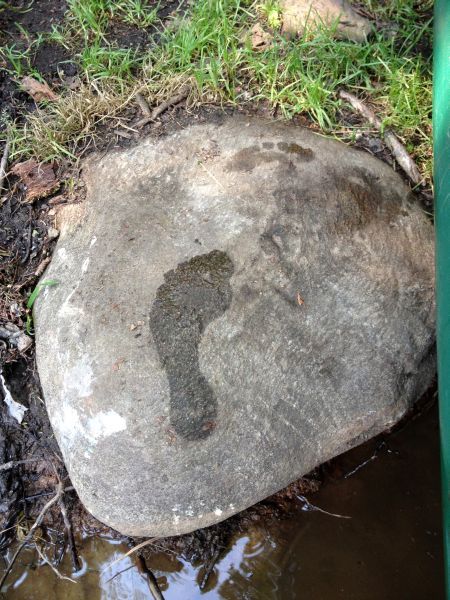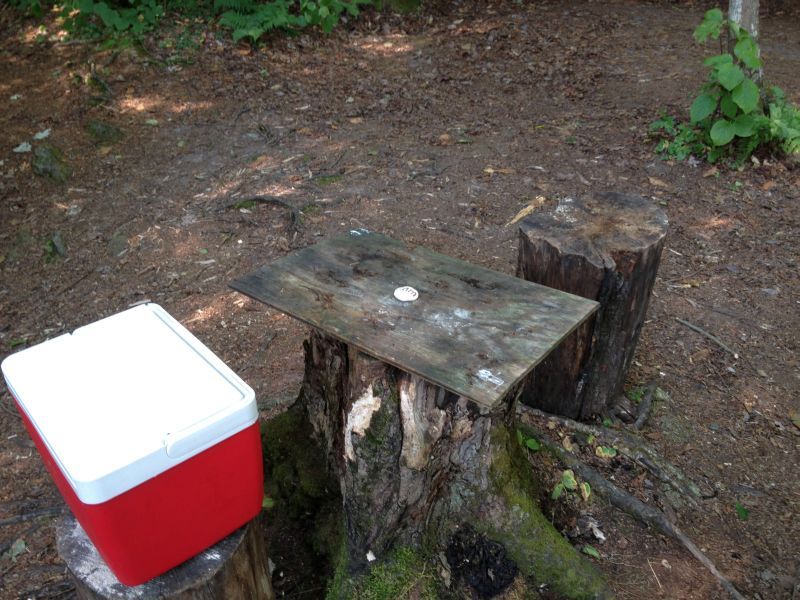 Jen foudn a potatoe chip in the shape of a bear.. how cool is that ?!?!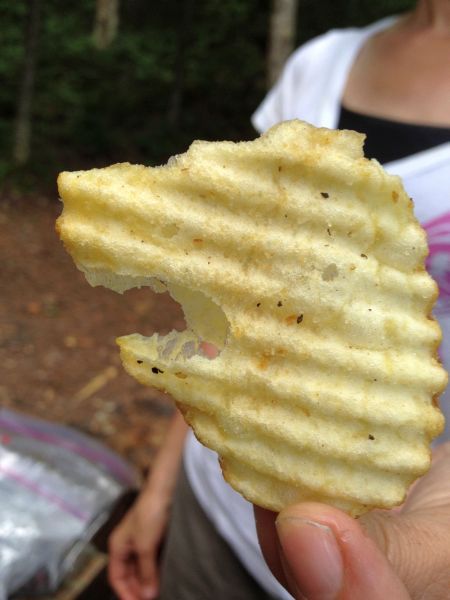 Then back in the boats for some more loon watching.. .. we found this very cool stump..
It was over 90 degrees.. so Tim and i stopped for a short swim. it felt GREAT !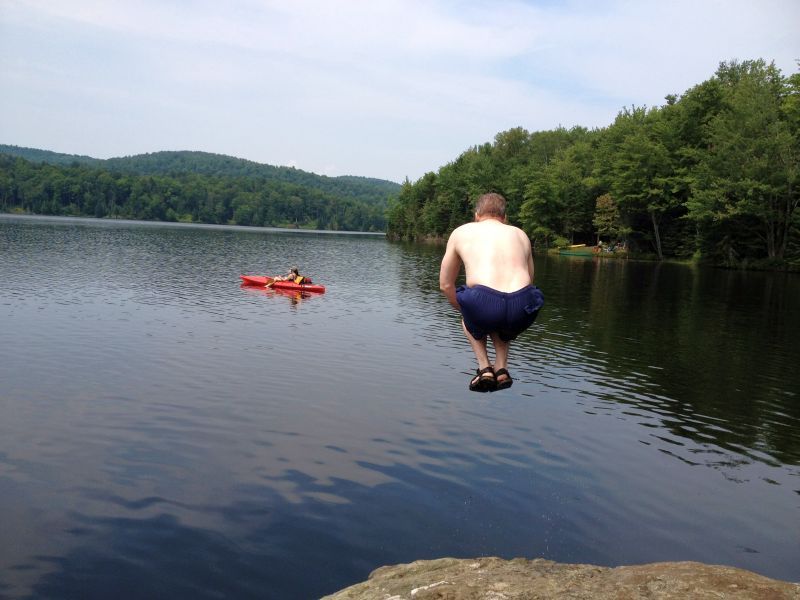 It was great beign out on the lake.. and great hanging wiht jen and tim..
we got home by about noon.. but it was too hot to move by then.. we spent soem time drifting around the poo/ Then I made the mistake of turning on my laptop.. I got caught up in work and managed to work until abotu 10 PM tonight.. grrrr
ok.. nex week is a new week.. hope I get caught up..
more tomorrow.. nite all, nite sam
-me