I hada crazy interesting day.. many high points.. and one low point.. my wallet was either lost or stolen.. I'm voting for lost in order to preserve my faith in humanity . <NEWS FLASH… I FOUND MY WALLET INMY RENTAL CAR… YAY !!!!>
I gave two talks in Armonk.. one big audience 150 in the room 10,000 on the phone, (i think) .. then a smaller one with folks in my org.. both were fun !
then ubered down to NYC with a wonderfully interesting driver (jose)..who had very interesting … and rational theories on
currentevents..
met up with Marc, Matt, Murial, Max.. and bunch of others for an IBM Filming in Central park..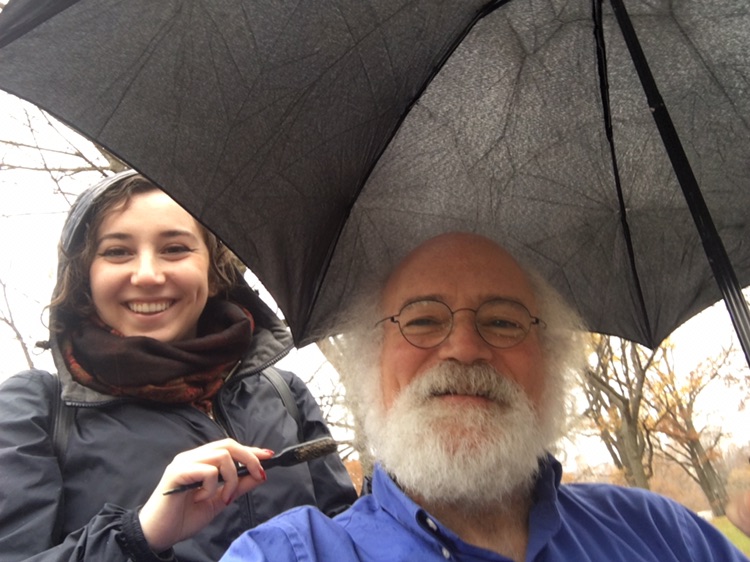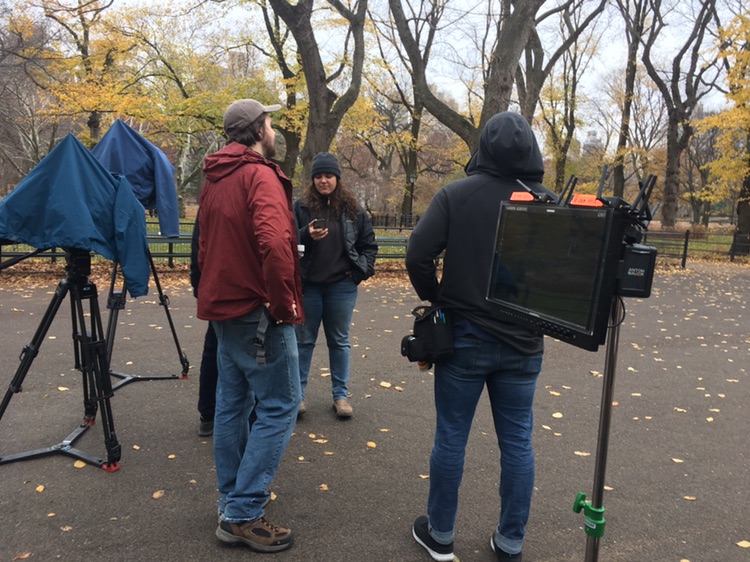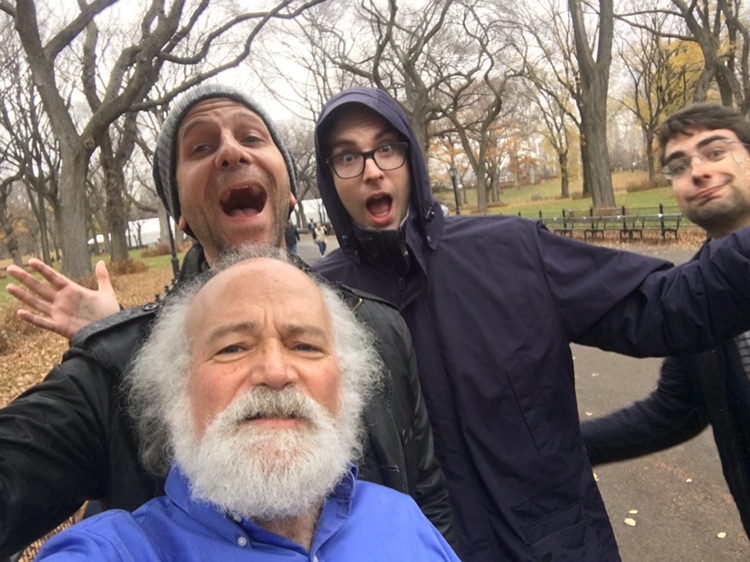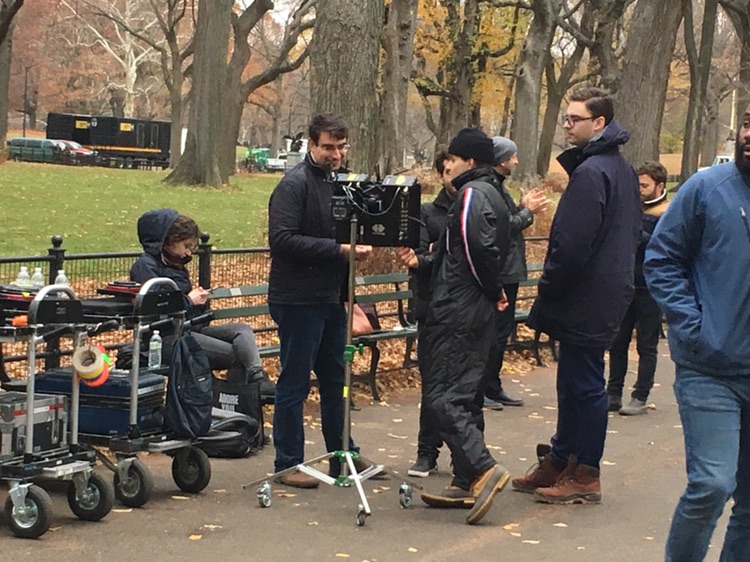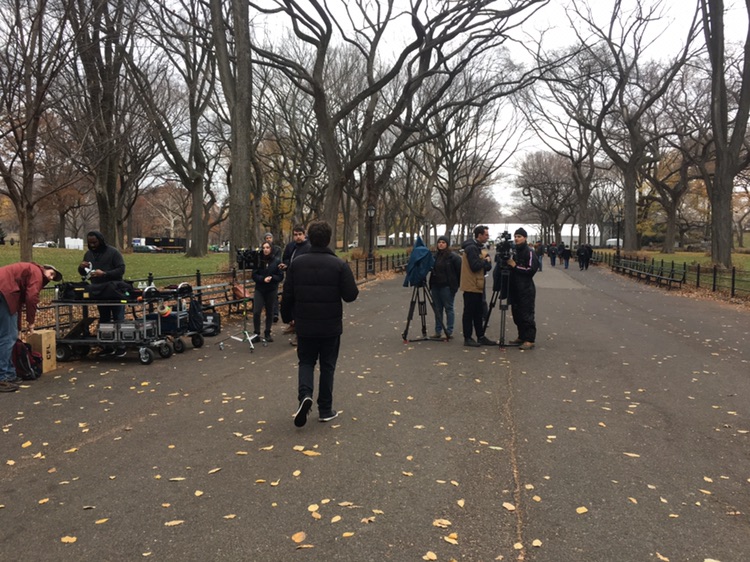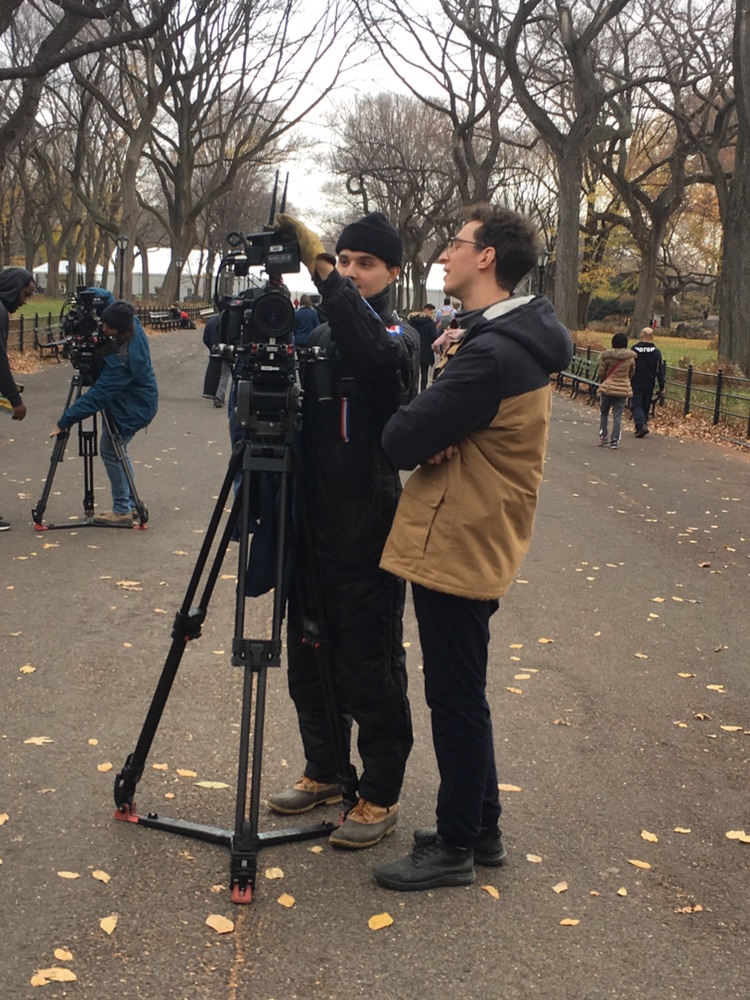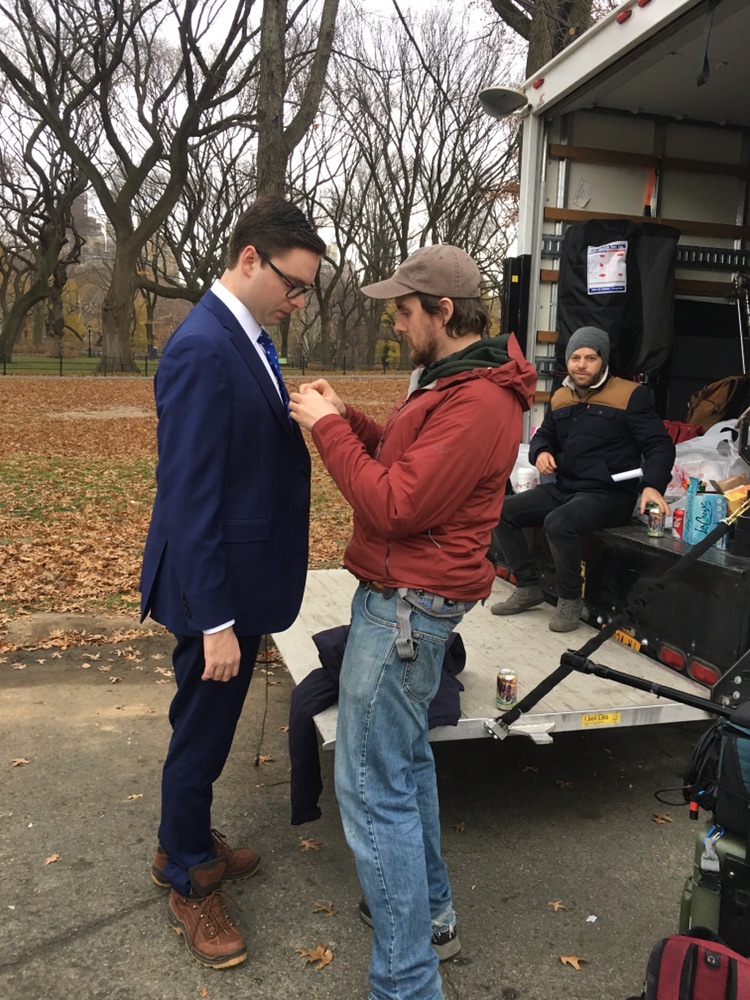 the piece uses a very cool mobile desk…. it's going to be so fun to watch !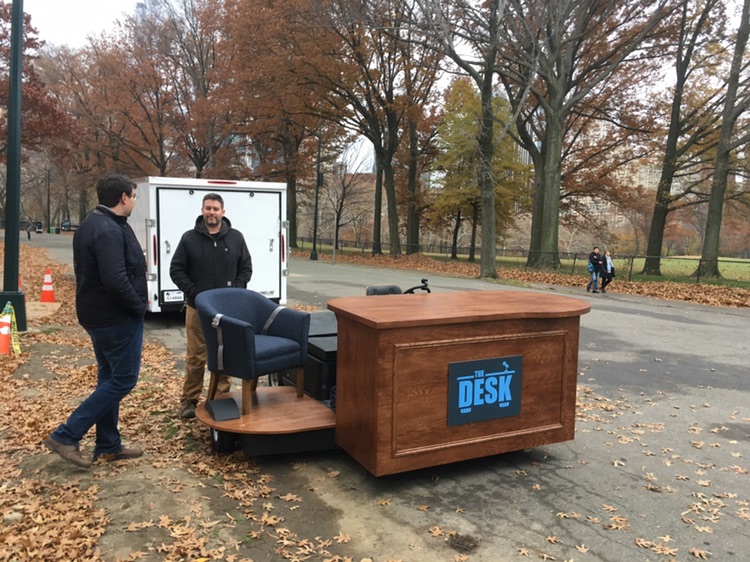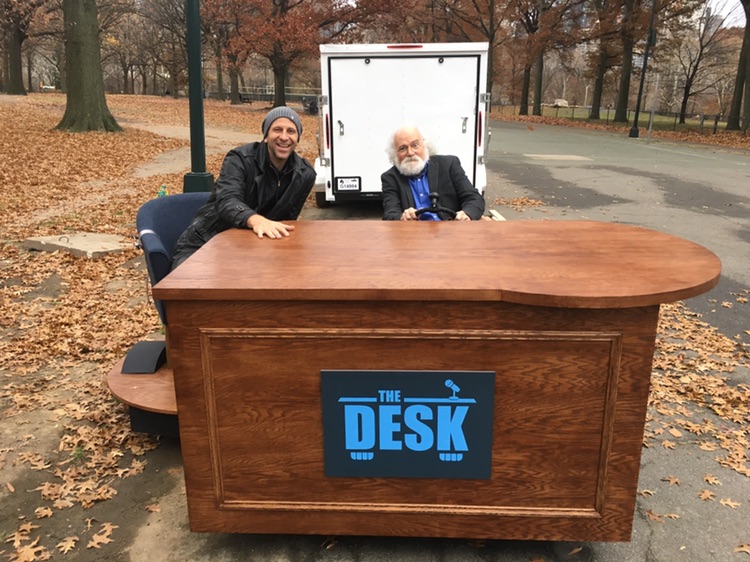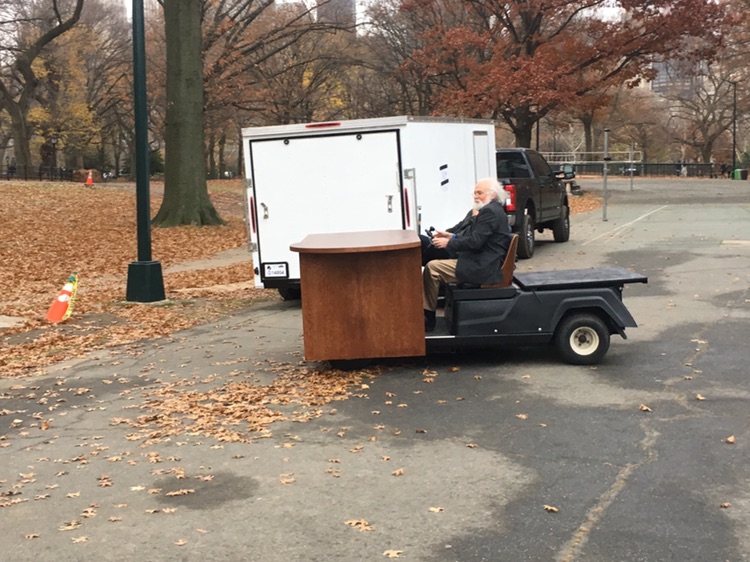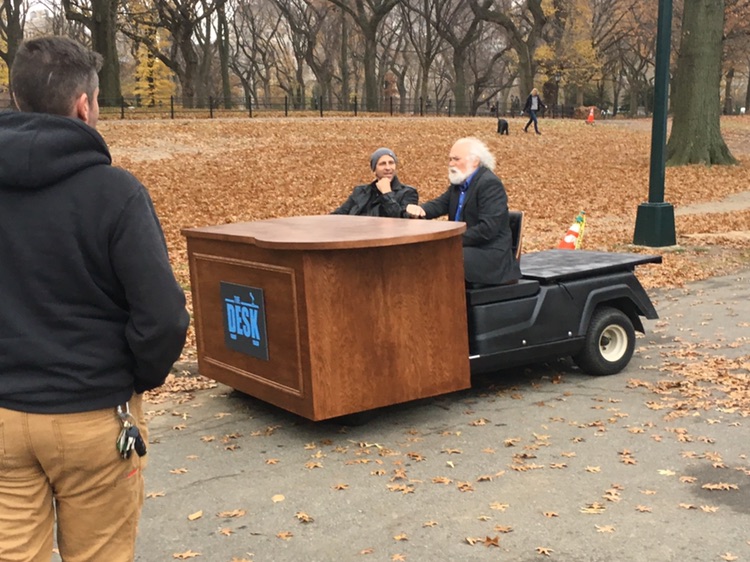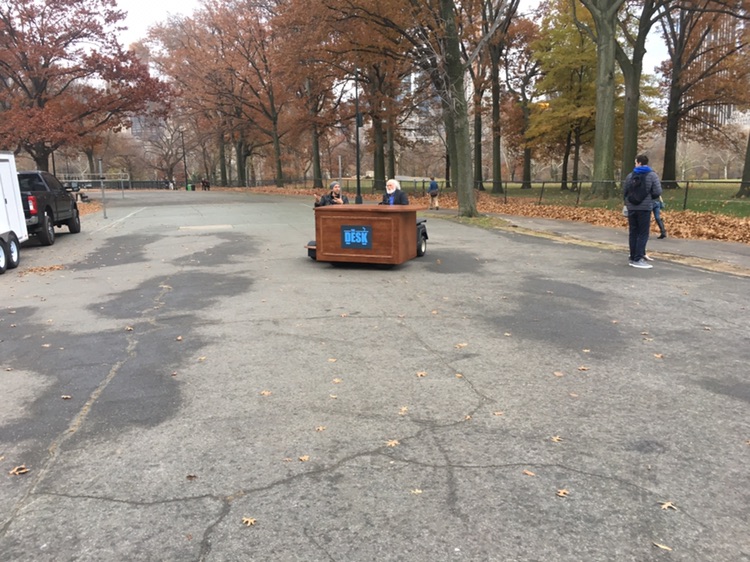 it was raining..but still beautiful in central park.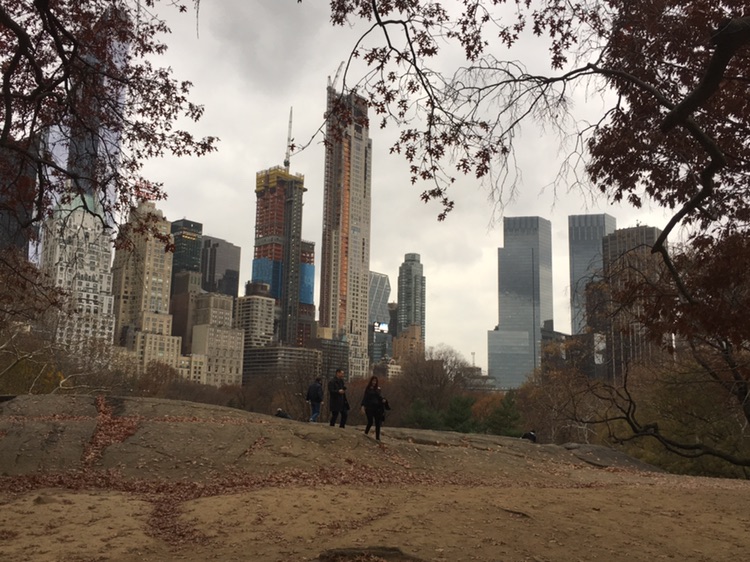 i discovered ,y wallet missing when I tried to buy a subway ticket to go meet max.. i went back tot he filing site to see if we could find it. but no luck..
i ended up sitting out in the rain and working for a couple of hours.. i had some stuff due for work..
then i took the subway over to meet max at his job site.. Thanks to Marc for lending me the money to buy a subway ticket..unfortunately.. i only had $20 . and the machine wouldn't take that for a $3 fair..a nice russian woman gave me $3to get through. somehow it ate my ticket.. but din't let me through. so another nice woman let me use her metro card.. two good samaritans.. I need to pay it forward !
.. saw this poster on the way.. .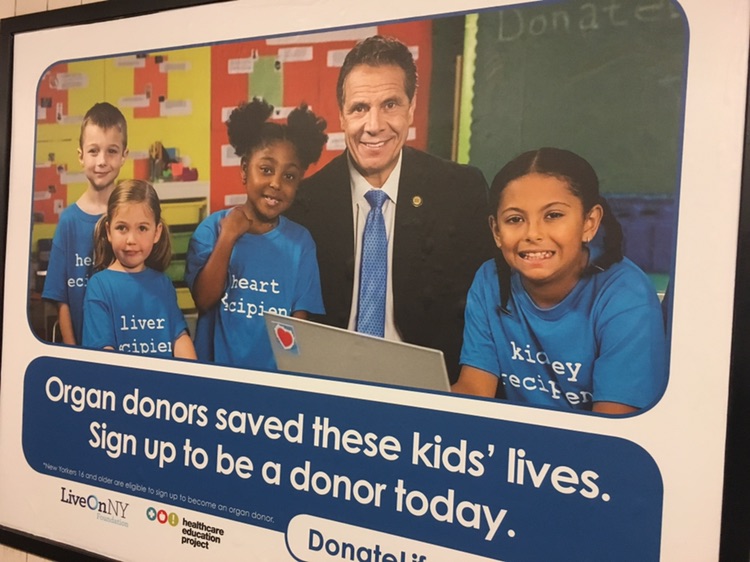 got tomax's job site around 7..it waslikeallbuilds i've ever been on.. chaos..but they were making progress.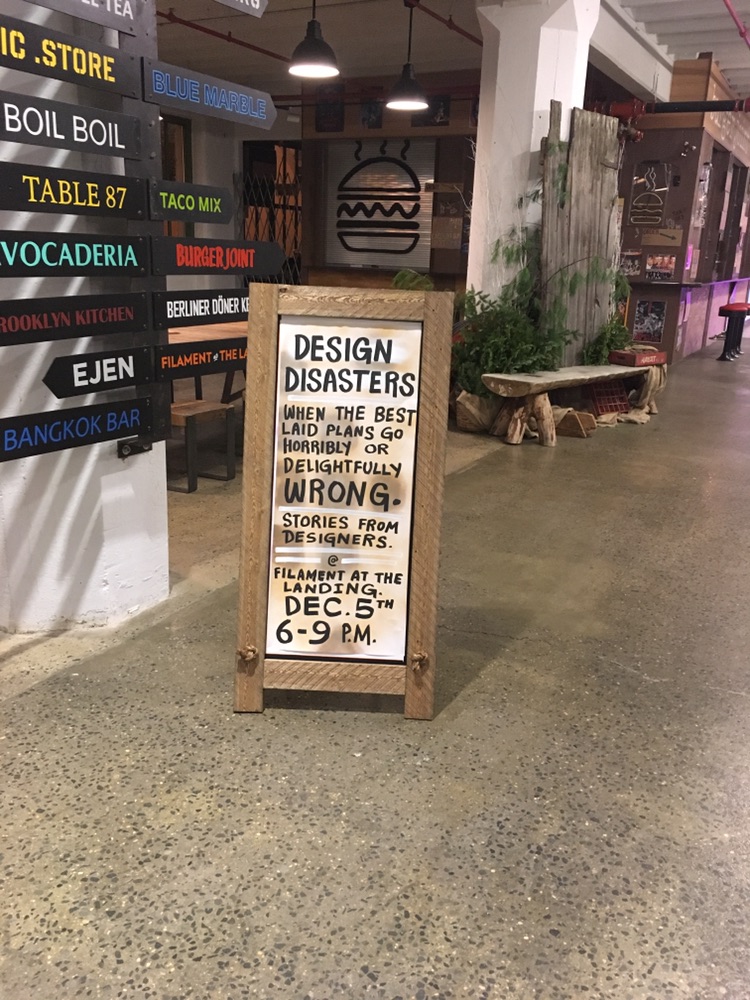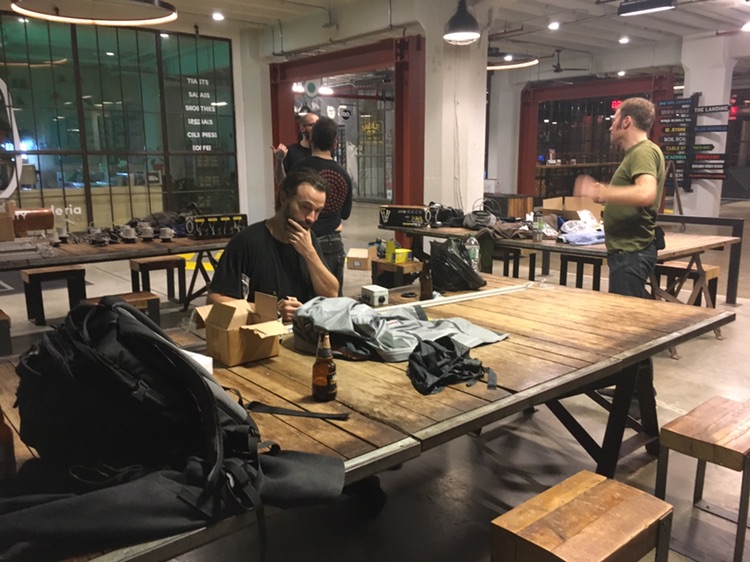 my job was to order food and go buy beer..Ifelt likei'd helped a little !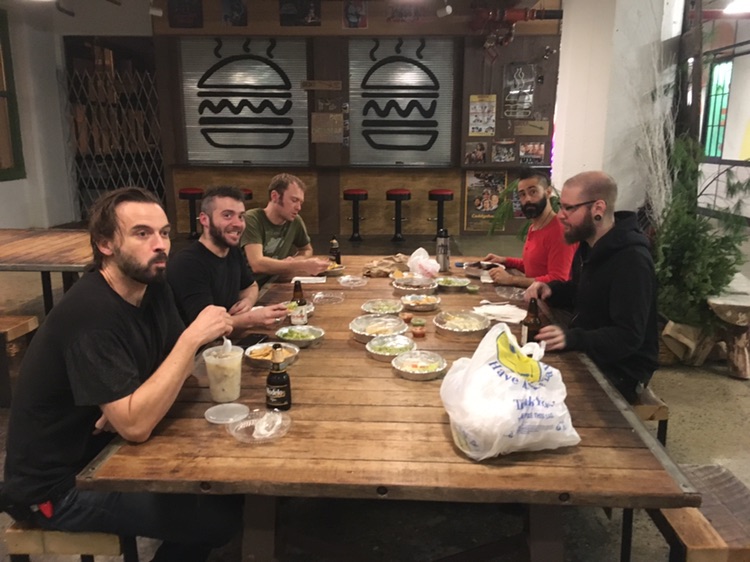 then took an uber bck to Armonk.. where I FOUND MYvWALLET .. YAY !!!
now time for sleep..more tomorrow
nite all.nite sam
-me