I'm sitting in the Philly airport on my way home from a quick and interesting trip to CES in Las Vegas. As interesting as they were, the meetings and the conference  both had a funny effect on me. As I wrote last night, I came away with the feeling that there's just to much 'stuff' in the world. I  just can't get in to making more. My heart is really in to trying to use technology for good.. . I wish I had a better idea on how to make that happen more directly.. I think it will come to me … just not sure how or when
Not much new to report today.. woke up early, ate my ethopian leftovers for breakfast and went for a nice run. Then packed and left for the airport. My heartfelt thanks to friends J and M  for the use of their lovely home as a roost.  The trip home has been uneventful.. got lots of work done. kind of regretting the lack of a weekend this week.. but that's life.
Two things I want to pass on.. first, The Houston Chronicle ran this article on my Baby Bro – Billy just before Christmas. I'm sure proud of that boy !
11 for '11: Dr. Billy Cohn on the human heart
During the holiday season I've invited 11 of the greater Houston area's top scientific minds to share a few words on something — a trend, a discovery or an insight — in their field that excites them as they look ahead to the next few years. A new entry in the 11 for '11 series will be published each morning.
Today's insight comes from Dr. William E. "Billy" Cohn, a surgeon and researcher at the Texas Heart Institute.
I am a cardiac surgeon at the Texas Heart Institute where I work on the surgical heart failure service with Dr. O. H. Frazier. I have a passion for medical device innovation and, as such, have been closely involved in the rapidly advancing field of mechanical circulatory support.
The field is focused on a new class of turbine-like blood pumps that can be implanted in patients who have advanced heart failure and are facing imminent death. These pumps assist the failing heart, restoring blood flow to the body and returning most of these gravely ill patients to a full and active lifestyle.
It is amazing to see these pumps, most of which were first tested and implanted at our hospital, evolve from highly experimental devices to routine tools in the battle against heart failure–all within the last decade. They are now implanted routinely at hundreds of hospitals across the country. (Recently, one was implanted in a former vice-president.)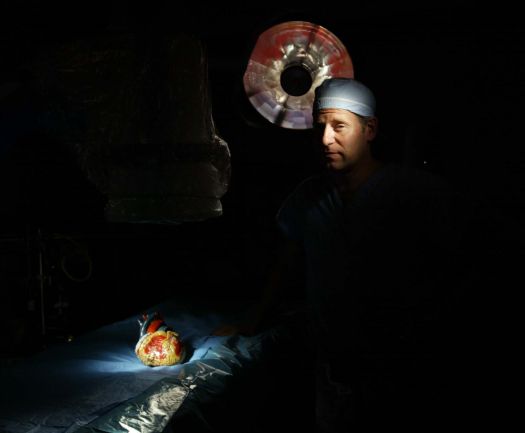 Also, friend Mary sent this link to a video made by IBM interns that work with her daughter. Nice !
Looks like we're boarding.. gotta go. More tomorrow
nite all, nite sam
-me