It was a good and quite first day of the year..  Most of us slept late.. no one did that much today.Florence,. Julia and Lisa had to catch a 5 PM flight out of Dorval, so we spent the morning helping/watching  them get ready and get out the door. It's been very nice having them with us. Iit's very cool how easy it is to collect new friends.. We know them because Deb and the kids once rented a room from them in France..

They did leave Gabe and me with our  toenails painted to remember them by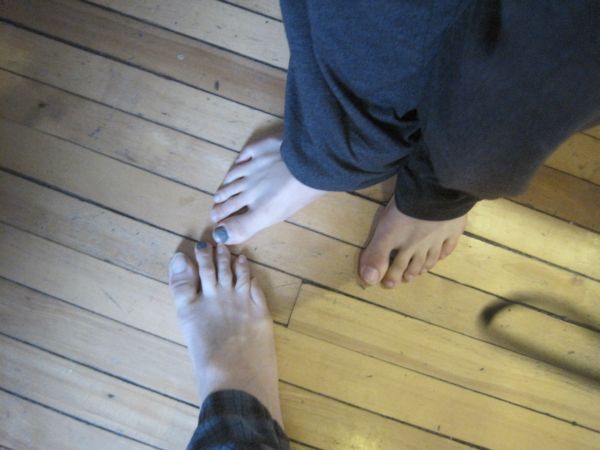 I can't remember much else happening today. I did manage to get the dogs out for a very slushy run mid afternoon. There was still 4 inches of wet snow to slog through.. it was like running in sand.  It felt very good to be outside..
Seth and Katie came by for a visit.. It's always nice to see them. Seth helped me do a root crack on my droid.. which I'm very psyched about.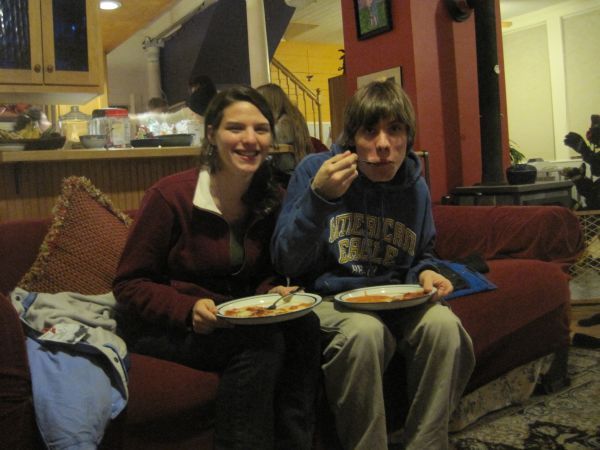 Around 7 we headed up to Jen and Tim's for perhaps the last party of the holiday week.. Kevin is heading back ot Texas tomorrow morning so we all went up to wish him well. It was also a time to get everyone's cooking utensils back to them after nearly 4 weeks of intertwined family and visitors. I think we found homes for all of these crockpots  !.
A
Here's is Airman Cafferky with his bro- Pat and his mom..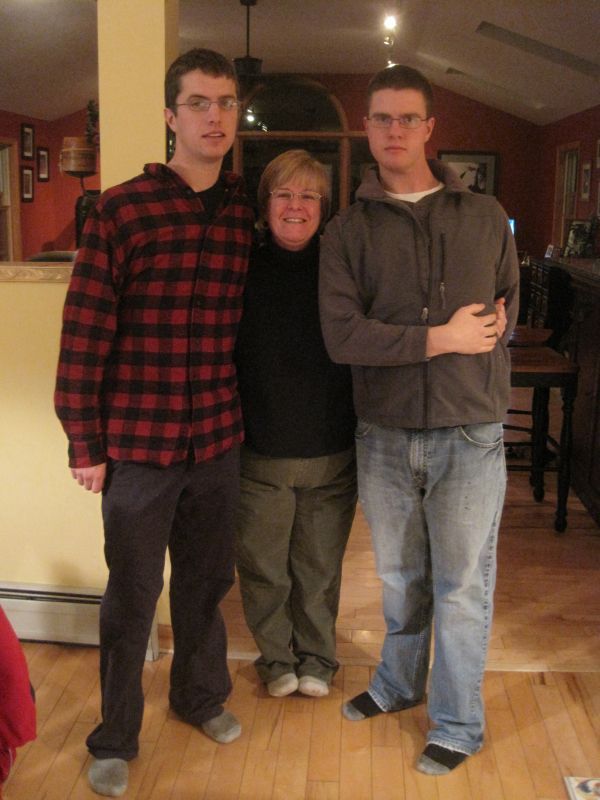 I must say I'm liking Pat's shirt.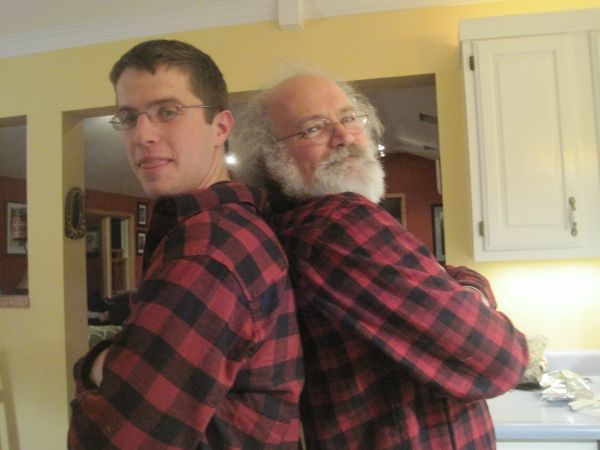 We did repeat a few of the new years rituals tonight, sicne jen and tim weren't with us last night. one thing we do is 'angel cards'. You pick a word or two and thin about how they might have bearing on your coming year.. Tonight I picked this one, 'freedom' ..   I like it !!!  The picture's a little weird though..!
OK folks.. hope you all had a good first day of '11..
nite all, nite sam
-me