You know, I was thinking last night that I was going to title this post 'Hollow-een' because I just wasn't feeling the halloween spirit.. despite Diane's very cute Halloween yoga last night
but today really surprised me. First of all. I miraculously had no meetings on my cal.. none.. that's actually never happened to me on a non vacation day . or at least not in the last 10 years, I think I must have had an all day meeting scheduled that got canceled. I made good use of the time.. I caught up on some programming work for my job that I was itching to get to ..I didn't get it all done.. but I made good progress. Late afternoon Istopped to do an absentee ballet for next week .. which felt good.
then i went over to homers to put some finishing touches on a demo we're doing that's due this week.. miraculously (again) it actually came together as it was supposed to.
Later , I met Diane at Marci's house for a little proxy trick or treating.. we sat in front of her house a,played with Lilly and Finn and helped hand out candy (ok.. we helped eat candy…)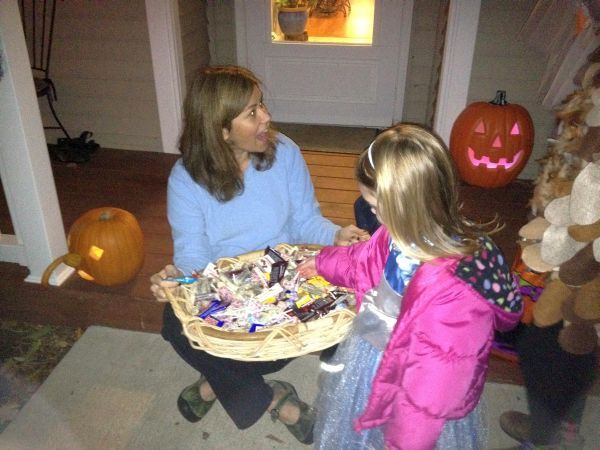 then Diane and I drove in to Richmond for a little nostalgic walk. we only had two stops in mind.. Gretchen and Marshals for home made doughnuts.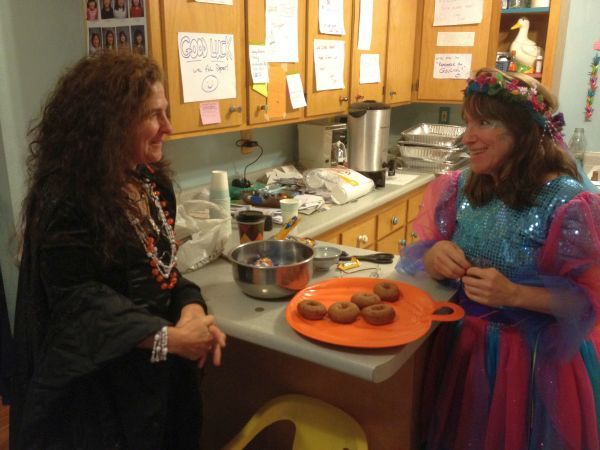 (see marhsall.. he's 'waisting time… '.. ugh)
then a stop at Bridge street for old times sake.. Marvin always hosts all the town's grownups there..  what a great guy !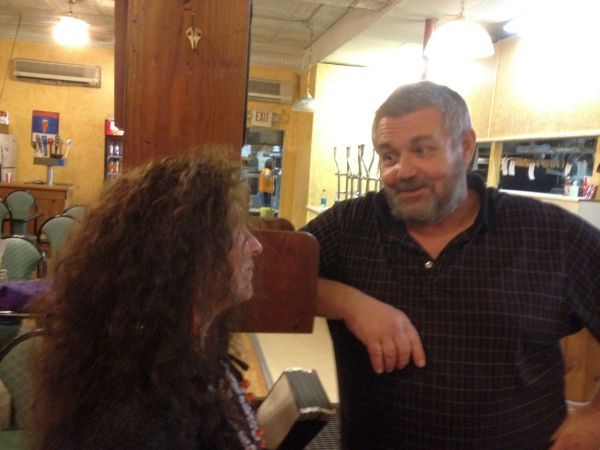 it was  a great night . it's been all three kids favorite holiday…. i think mine too.. Here's a great halloween memory of Sam
ok.. more tomorrow.
happy Halloween all, happy Halloween sam
-me