Beautiful day in California/ Spent the first half doing absolutely nothing at Peter and Megan's wonderful beach house. Diane and I read and hung out in the hot tub.. doesn't get any better than that !
Around 1 we motivated.. and drove up to Point Reyes to get in a hike before meeting our friends for Dinner in Inverness.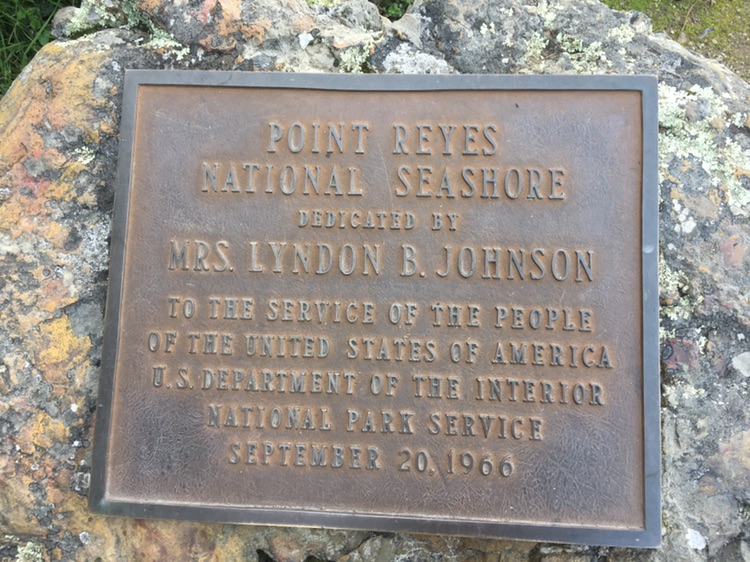 Pint reyes is a hige place.. so we stopped at the guide cengr to ask for advise.. They suggested a close by moutain hike..
the trail maps suggested not eating mushrooms.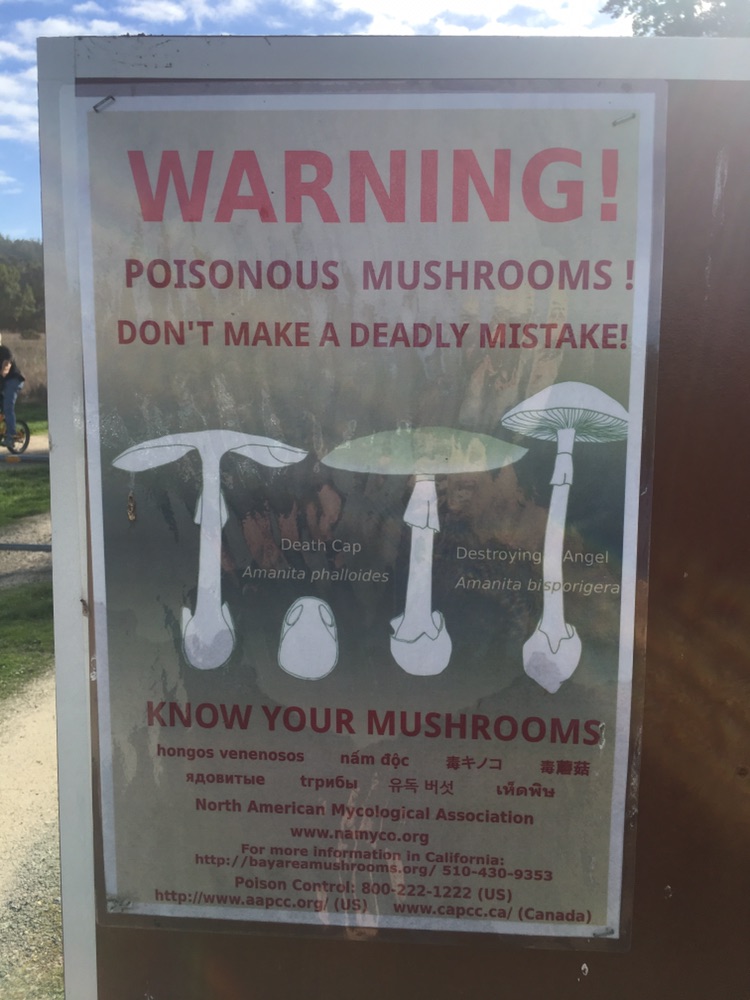 the trail up Mount Wittenberg was a great hike up and run down.. not much view a the top.. but beautiful old forest.. I really loved running down with poles.. never used them on a run.. it was sort of like parcor meets hiking.. . I was flying !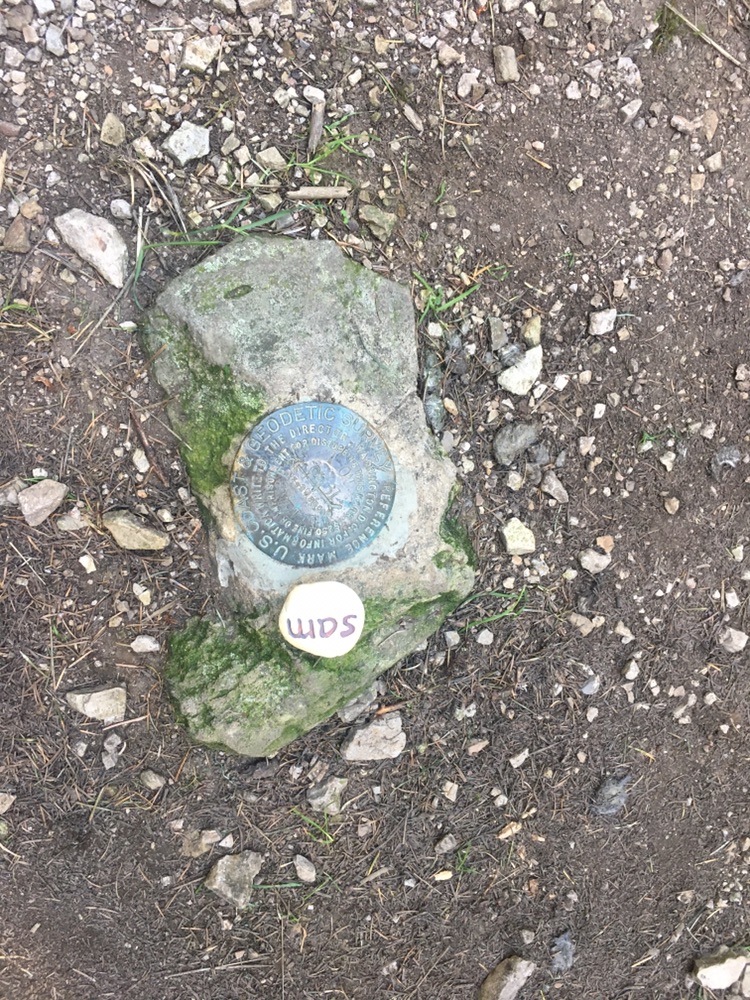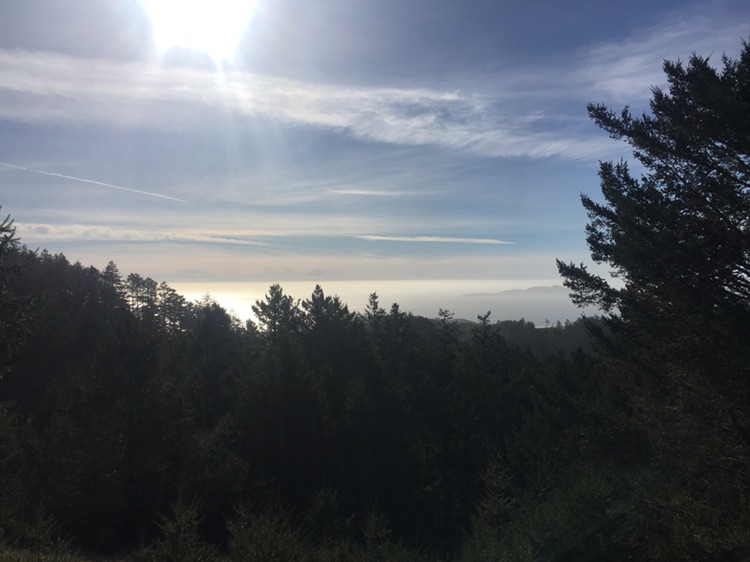 at the bottom.. we took a short hike that went over the san andreas fault that runs through the park.. so cool !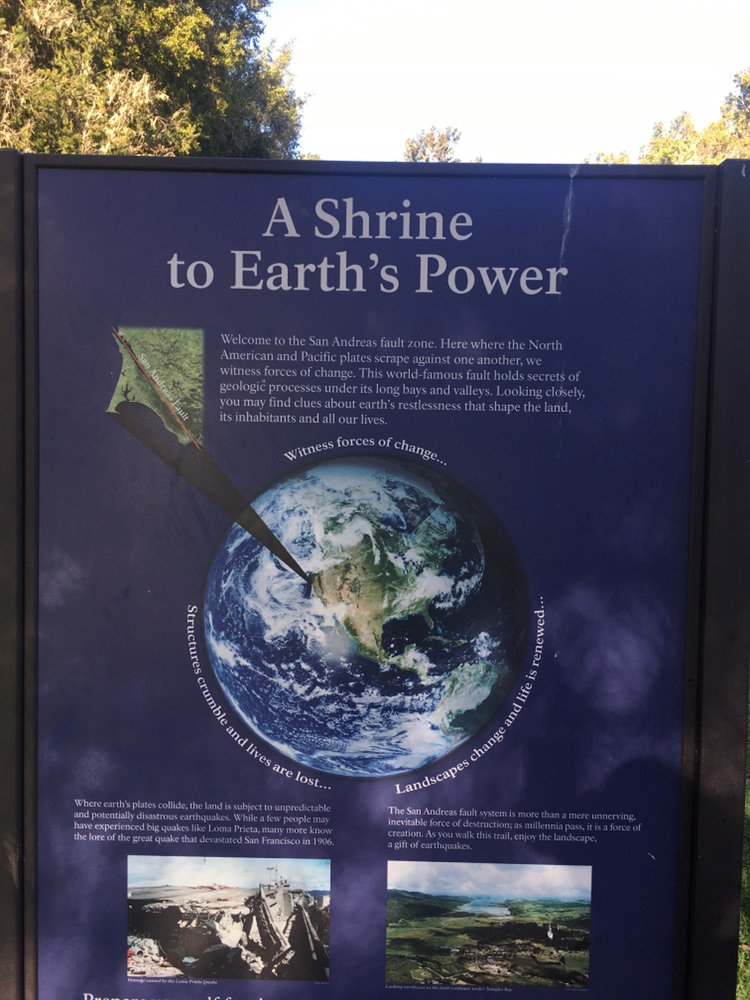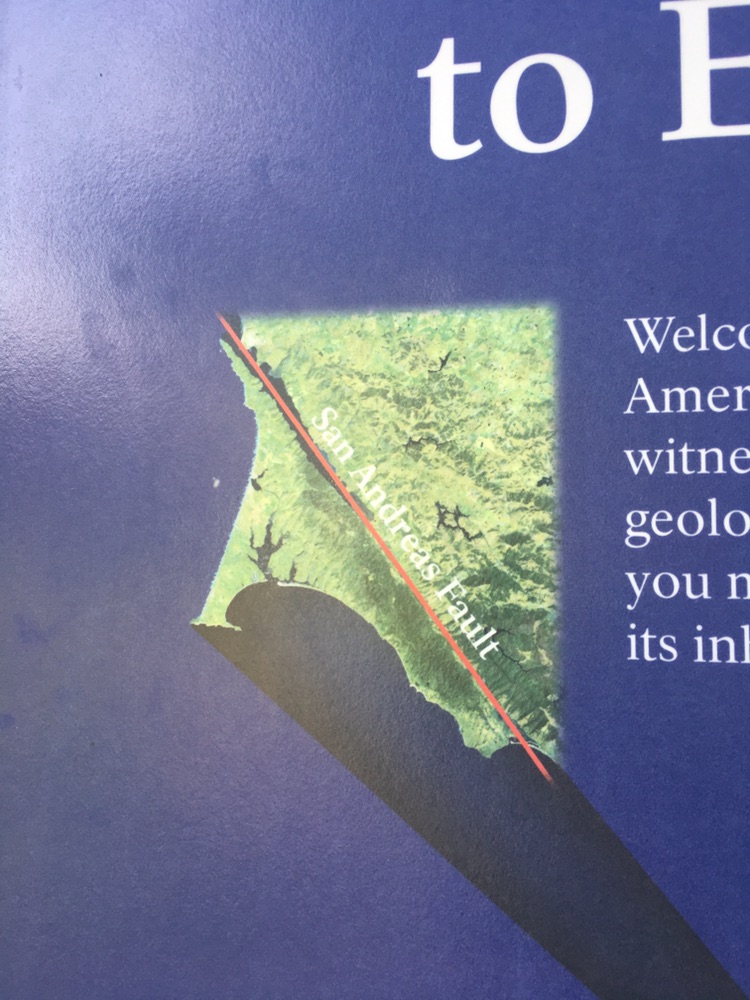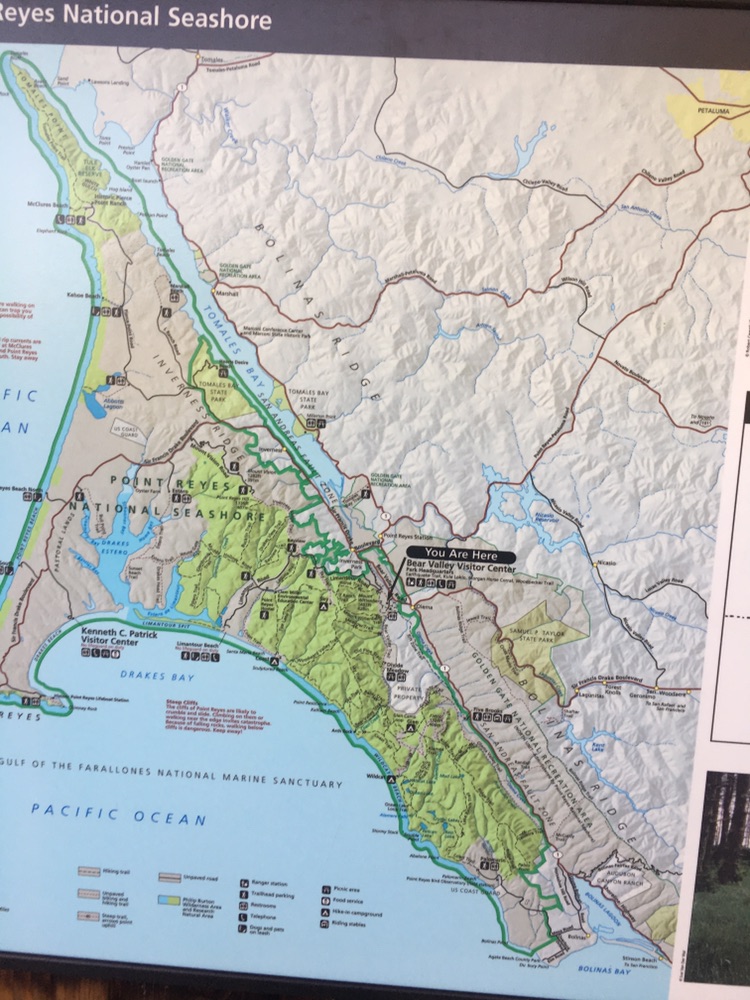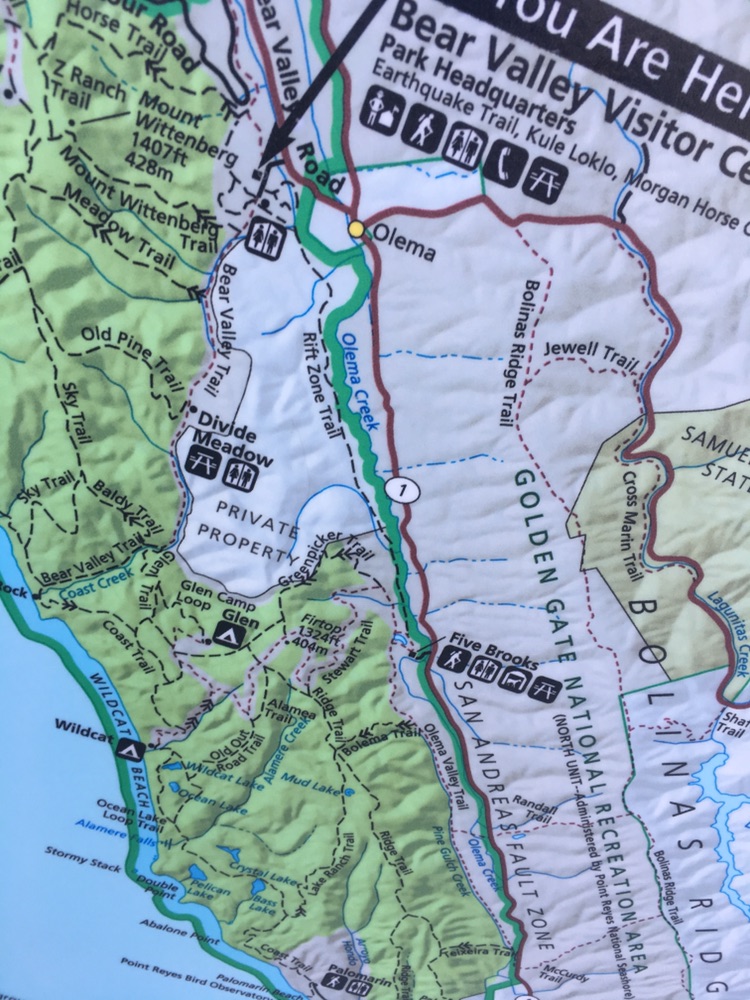 check this out !> Point Reyes was down near Los Angeles 20 million years ago !.. it's been sliding north as the pacific plate grinds agains the North American plate.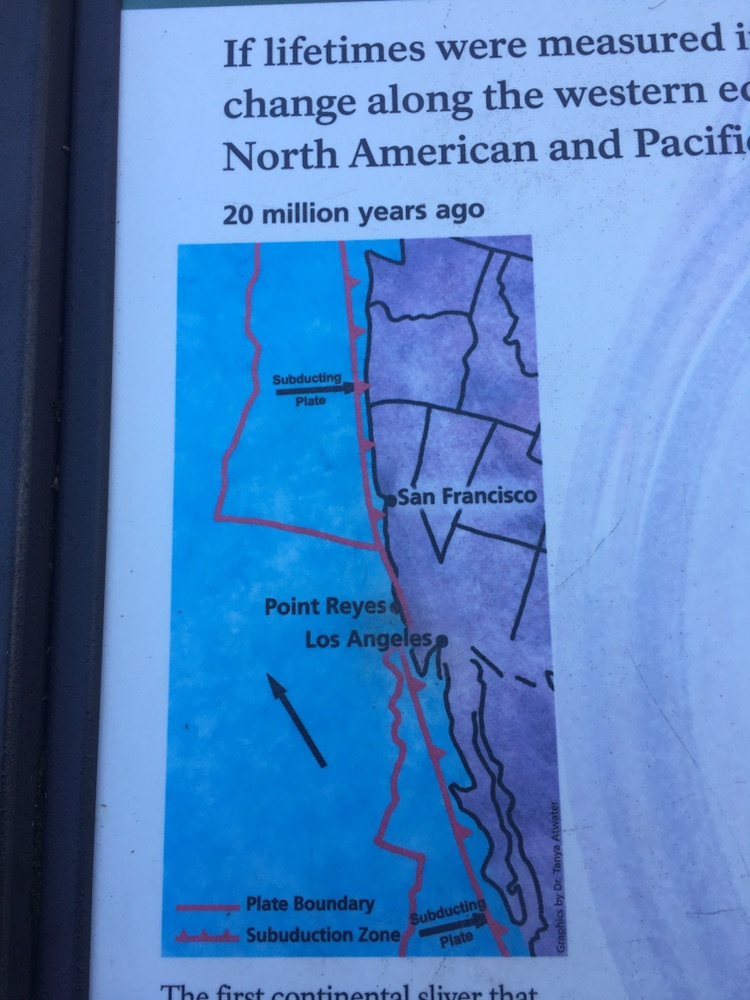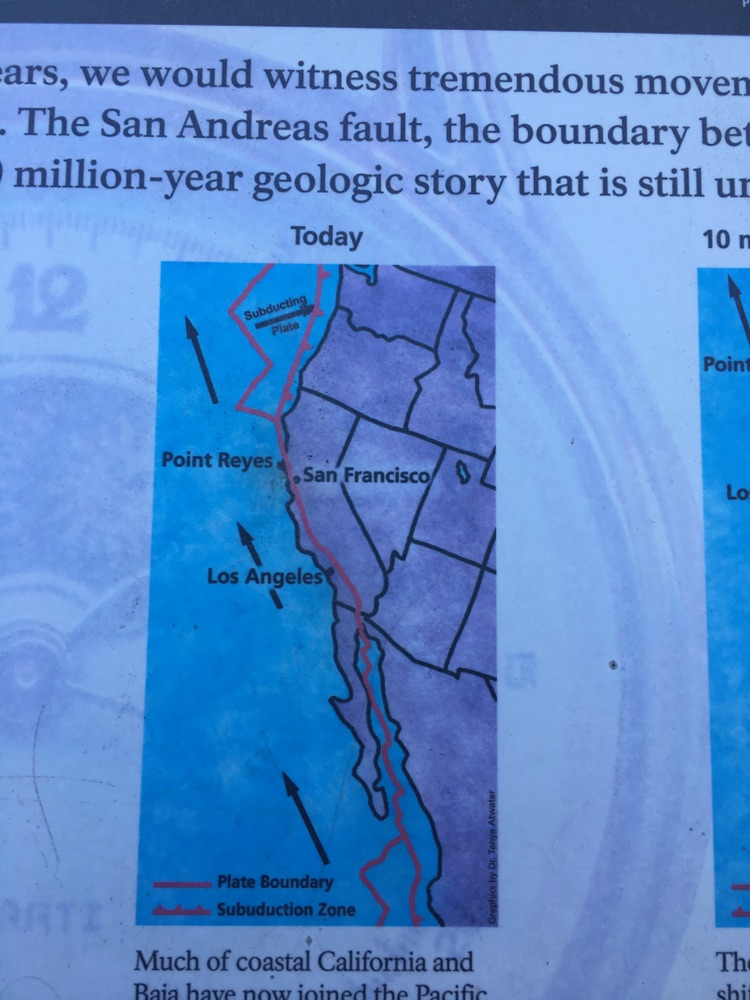 and it's goign to keep on sliding.. so hang on !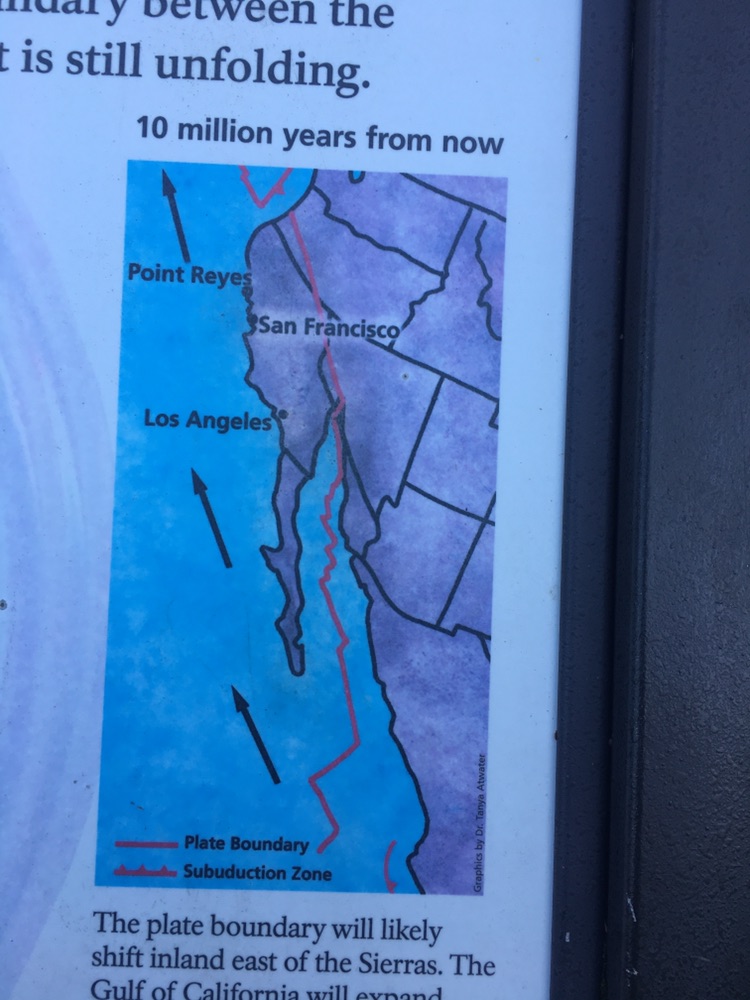 here's one of set of markers that show where ther fault goes through. It slid 16 feet in 20 seconds during the 1906 earthquake !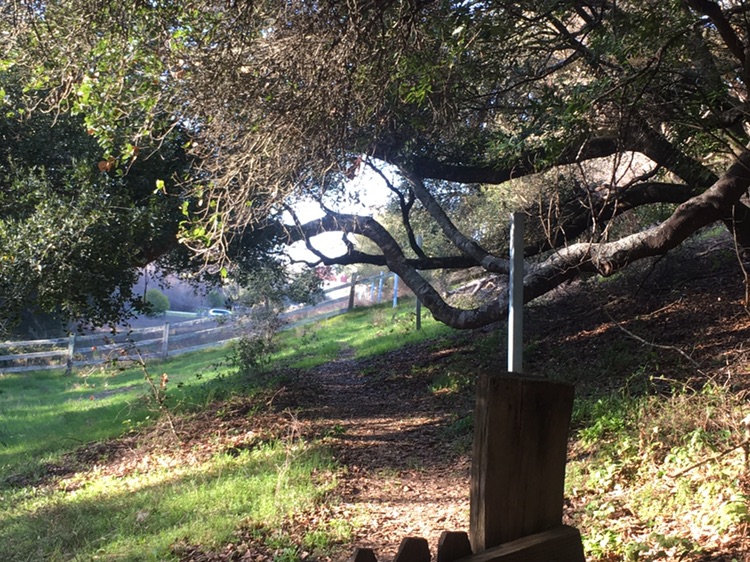 perfect place for a samstone !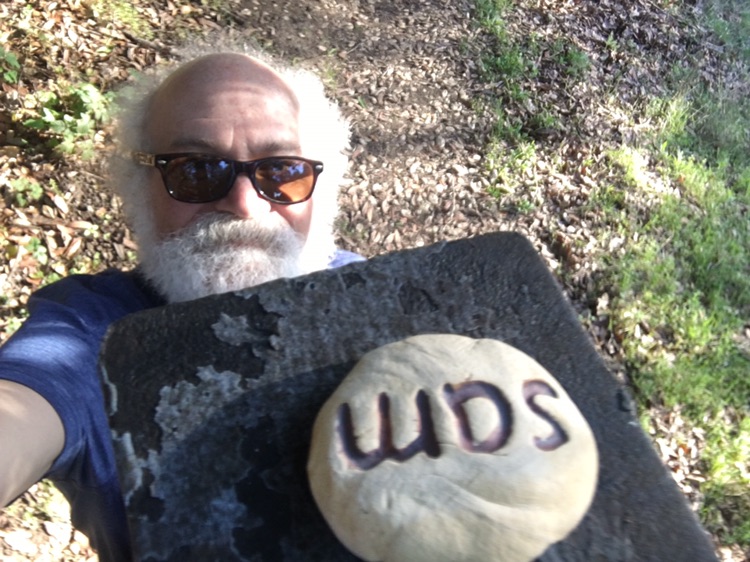 after abotu 5 miles of hiking we were pretty hungry.. and luckily dinner with our friends was only 6 minutes away..
just by pure luck.. one of my best friends, Rafe Mazzeo and his family had rented a a house in Inverness to celebrate the 90th(!) birthday of Rafe's mom.. and our dear friend.. Katie Clare. .. it was a total coincidence that their house was only 16 miles from where we're staying.. perfect serendipity !
We were surprise visitors for Katie clair.. she was really happy to see us !
Rafe was my suite mate at MIT begining in 1978 ! thats 40 years !!!!!!! (!!!!! !!!!!).. !!!!!!!!!!!!!!!!!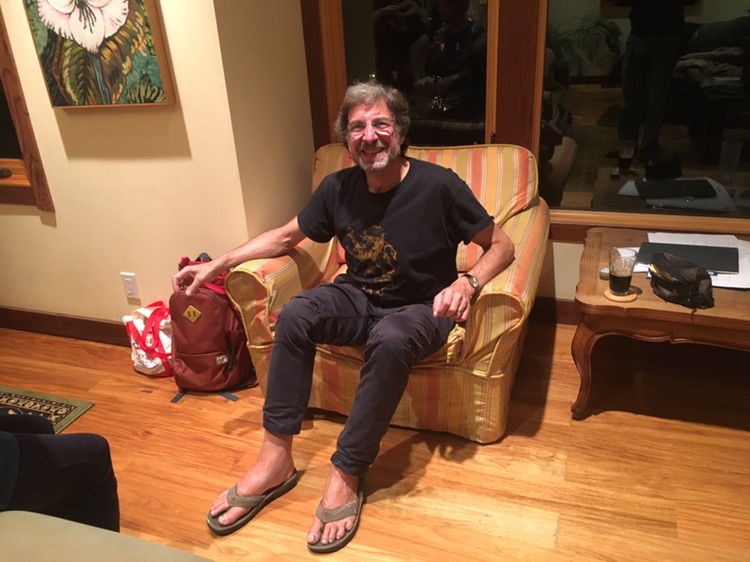 here's katie clare and a family freind John .. we're eatign oysters .. yum !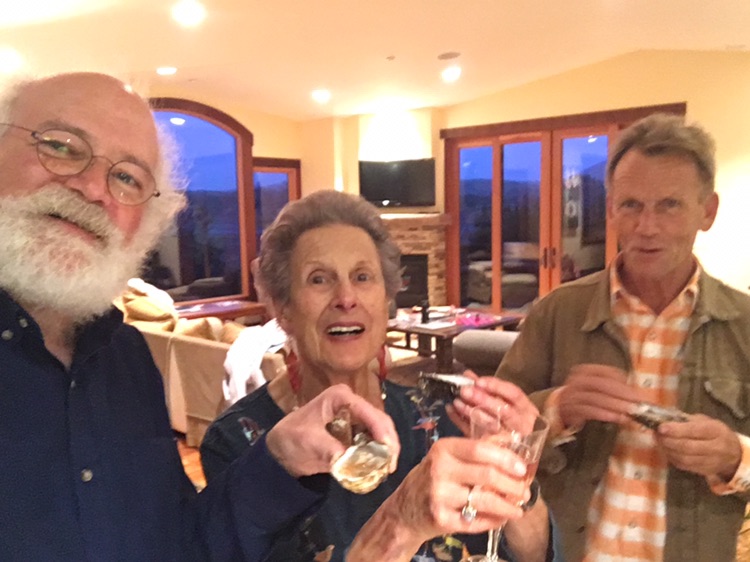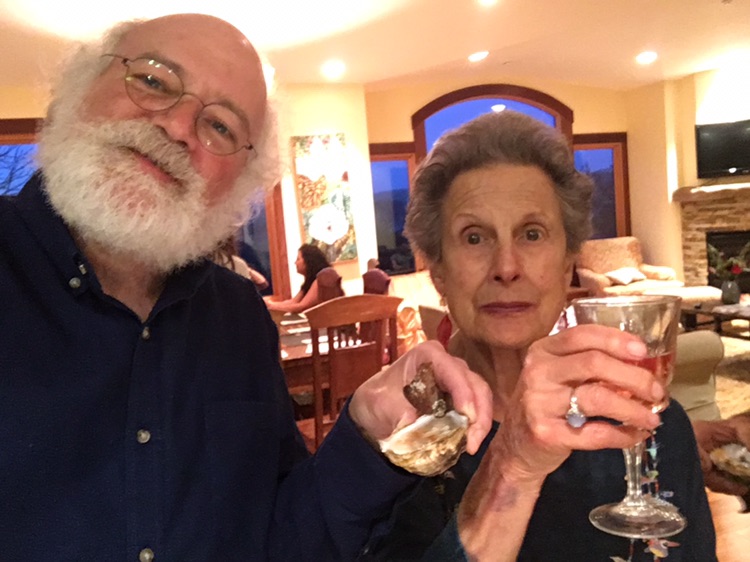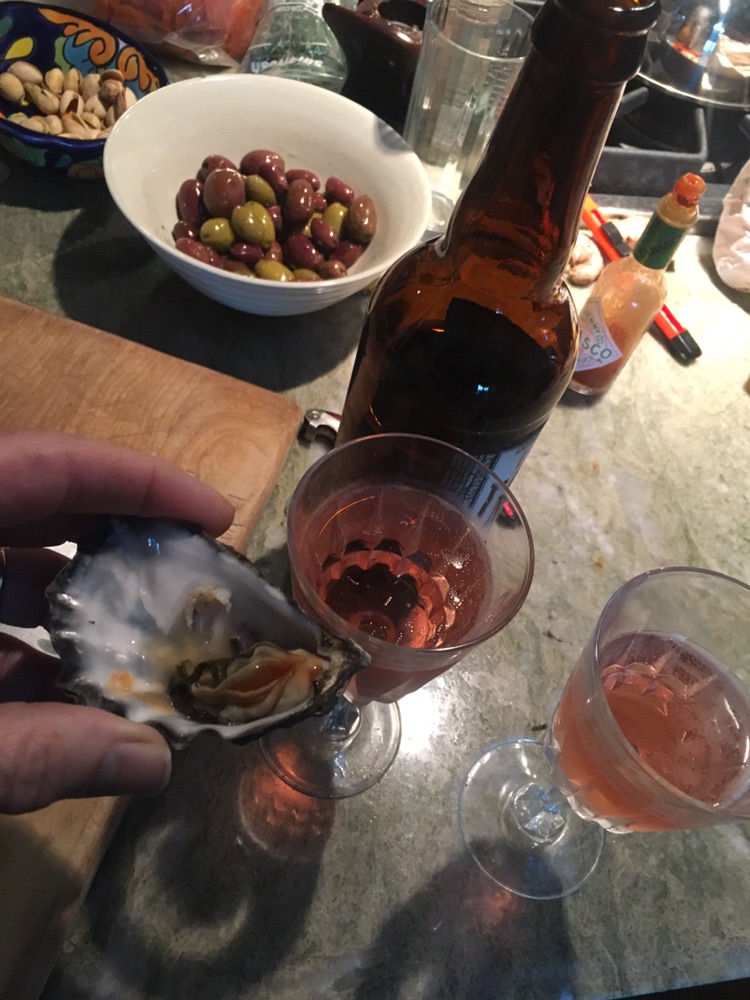 here are Rafe and Laurance's daughters. Sophie and Sabine, and Rafess sister RIma's daughter Madelyn and Rafes wife Lauraunce.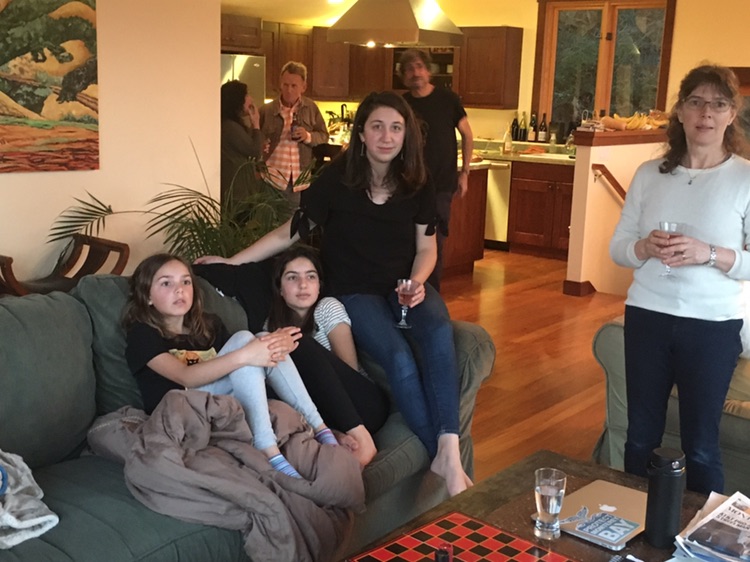 and our dear frind Rima.. the magical cook !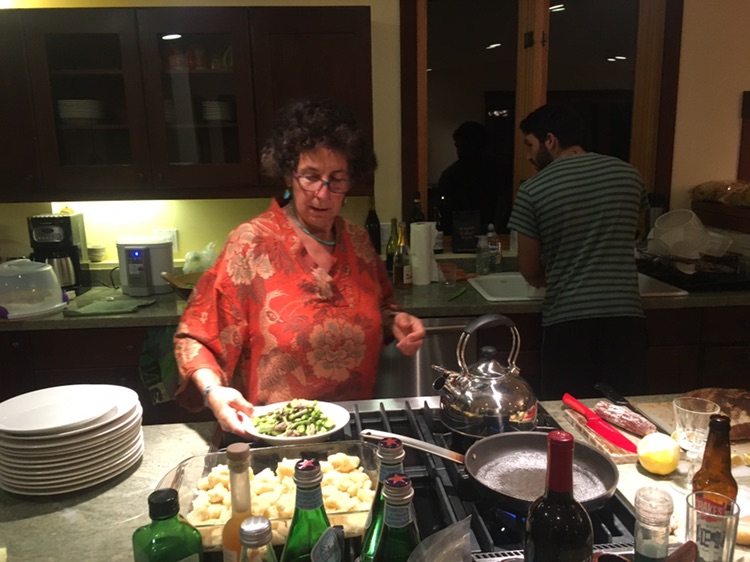 a pile of women childeren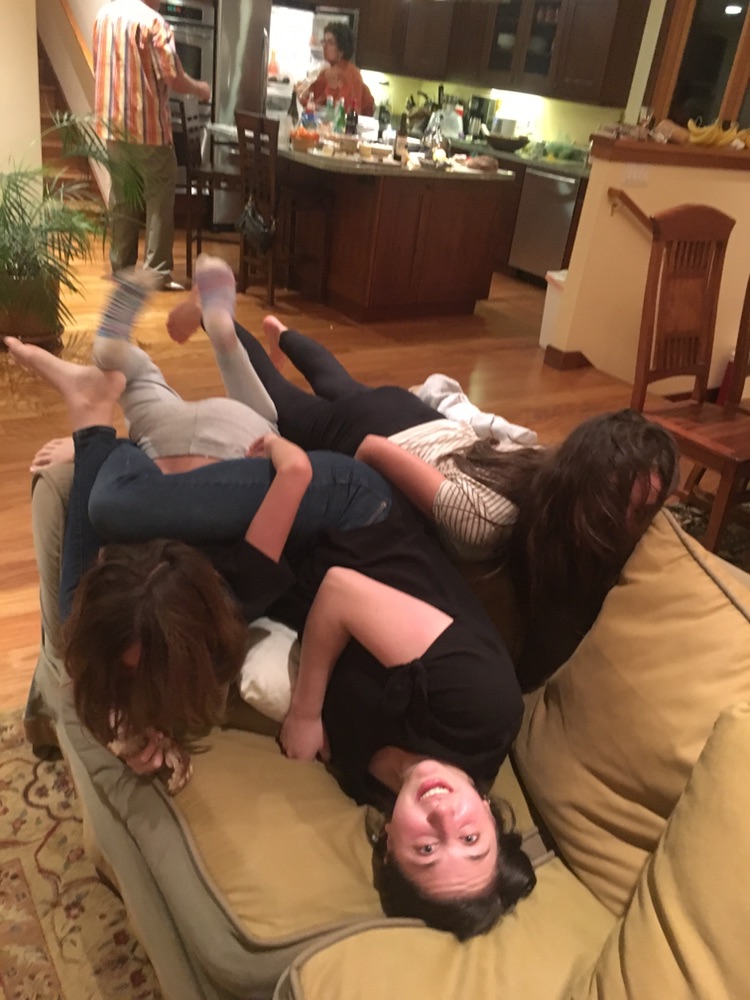 rafe testing the food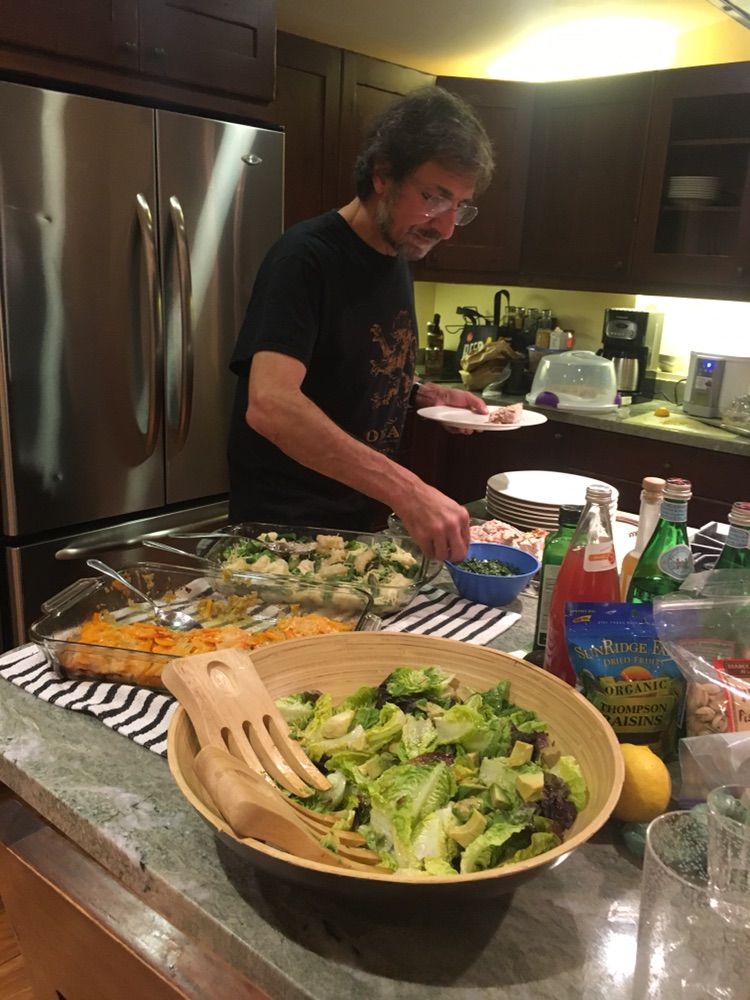 at the end is rafe's nephew Mateo (I note winter storm Mateo is now moving across the country)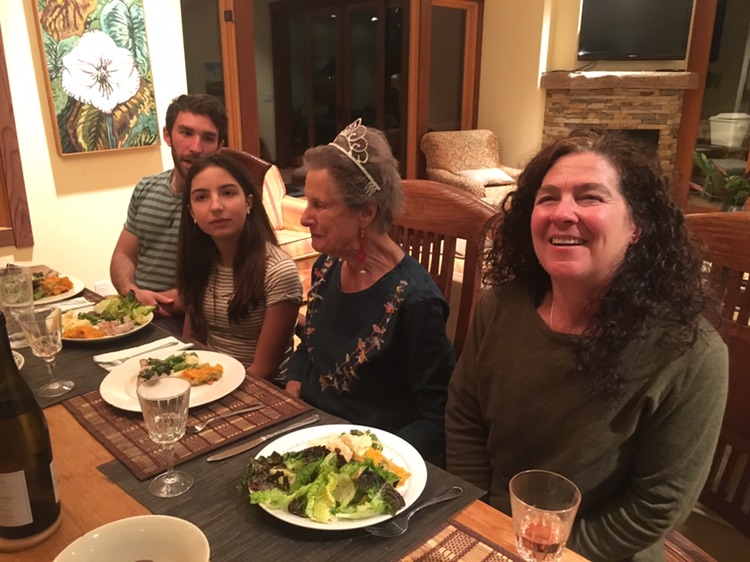 a tiast for the birthday girl !.. .. She noted she's been alive for 16 presidents.. she's so swonderful.. funny and sharp as a tack !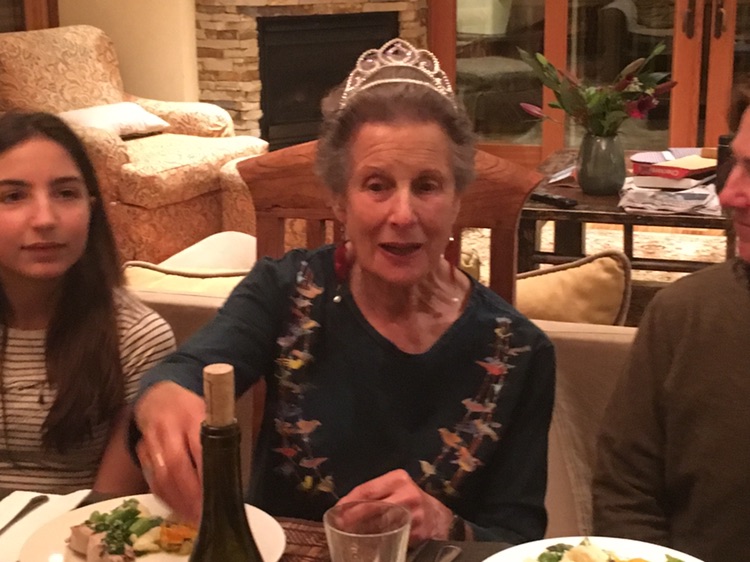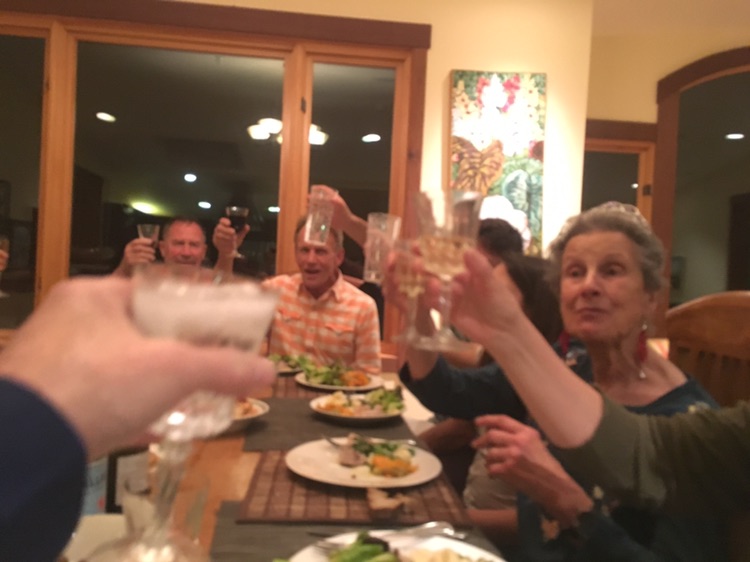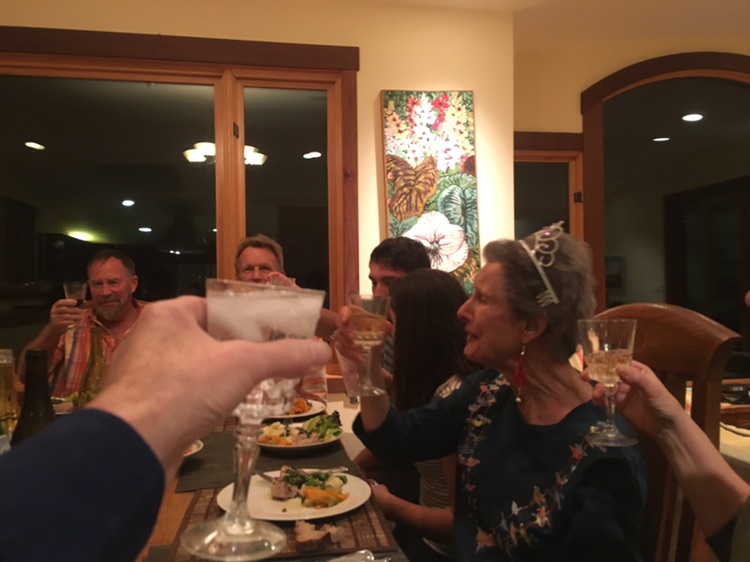 Katie Clair and Sabine make whipped cream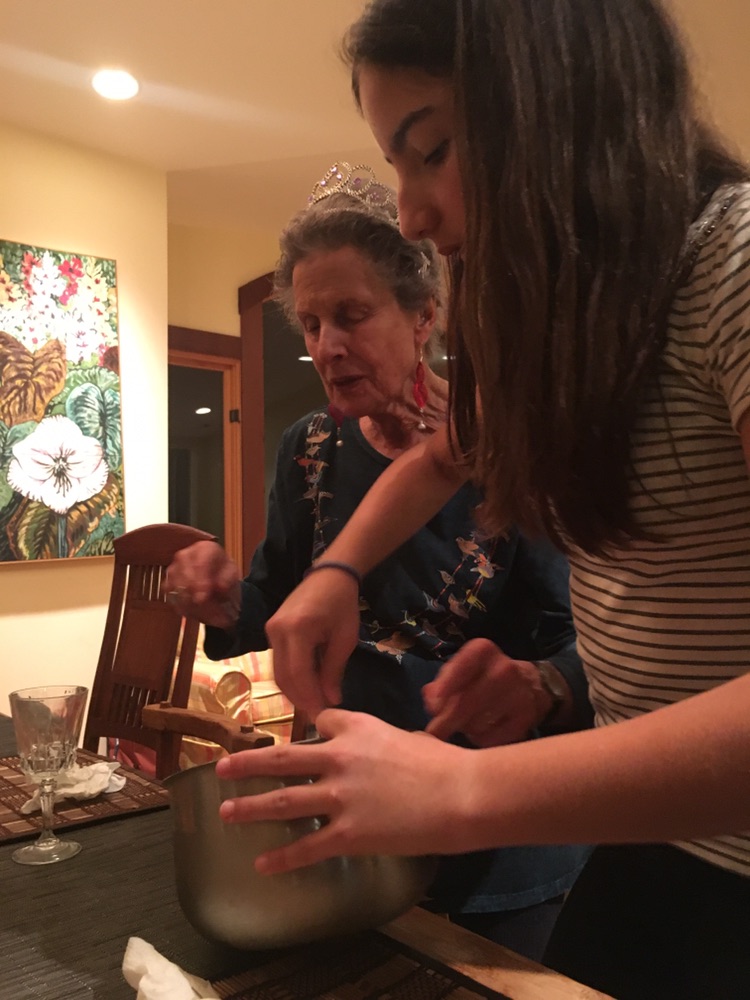 ahhhh.. heare comes birthday cake ! (pineapple upside down cake)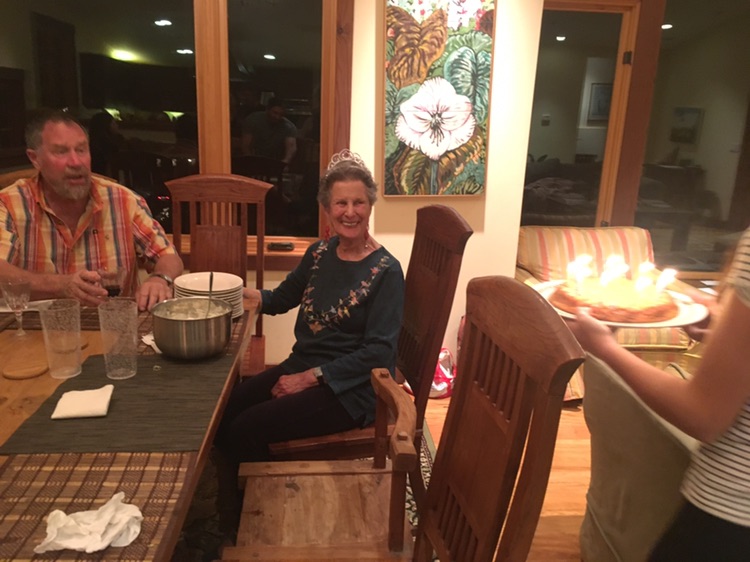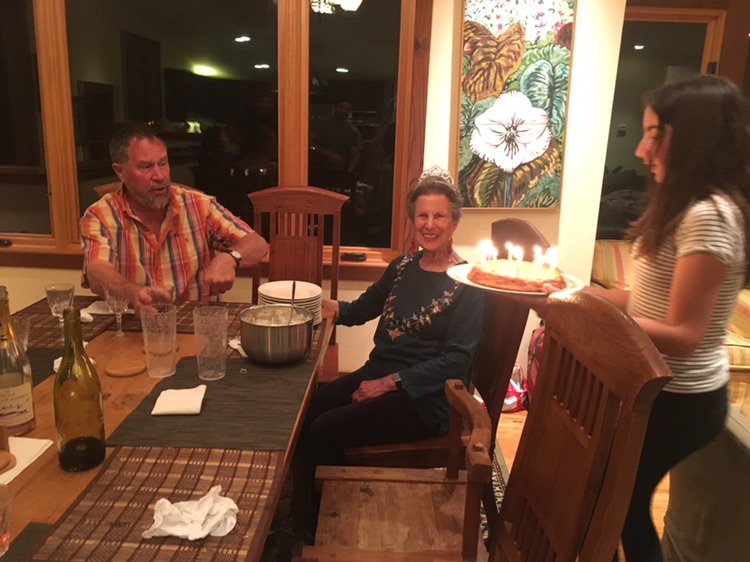 they also made a cake for me ! (lemon soufflé cake )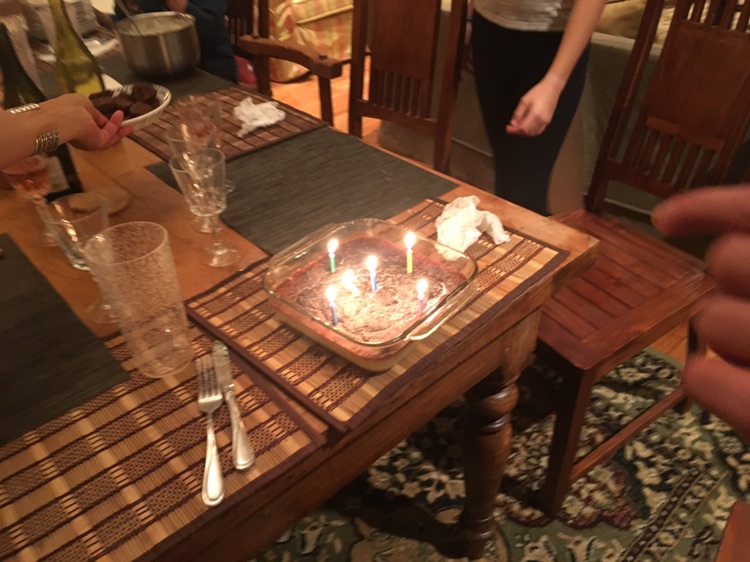 make a wish !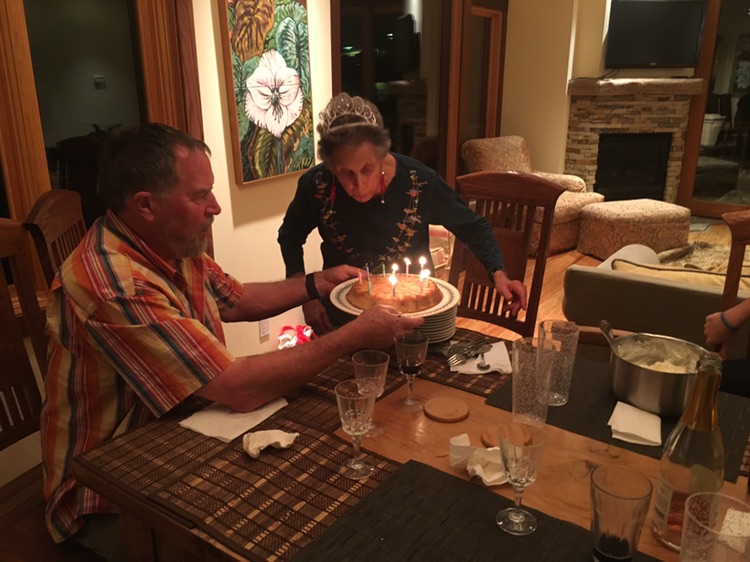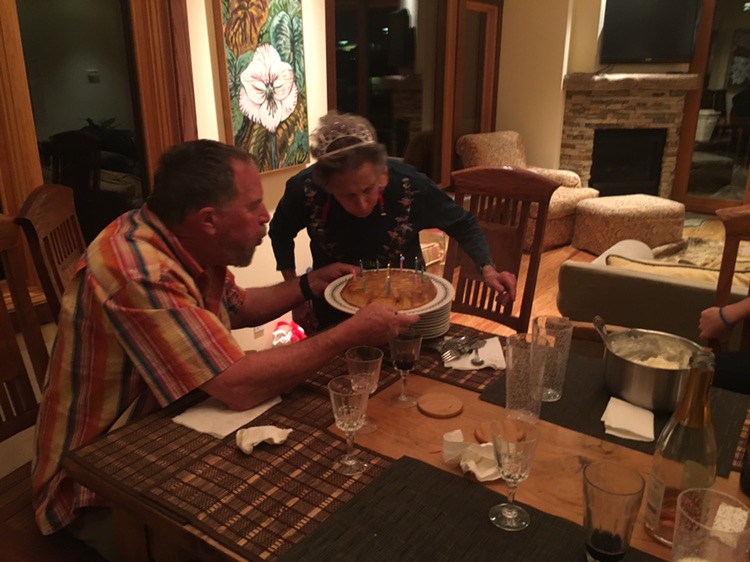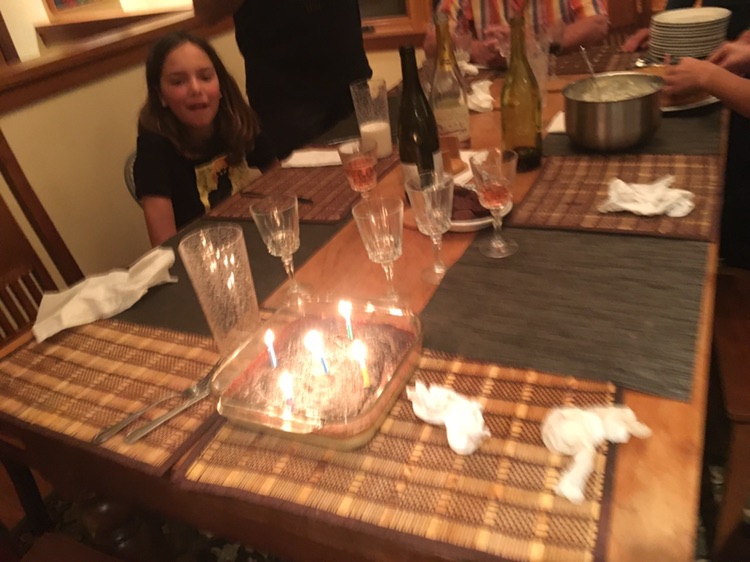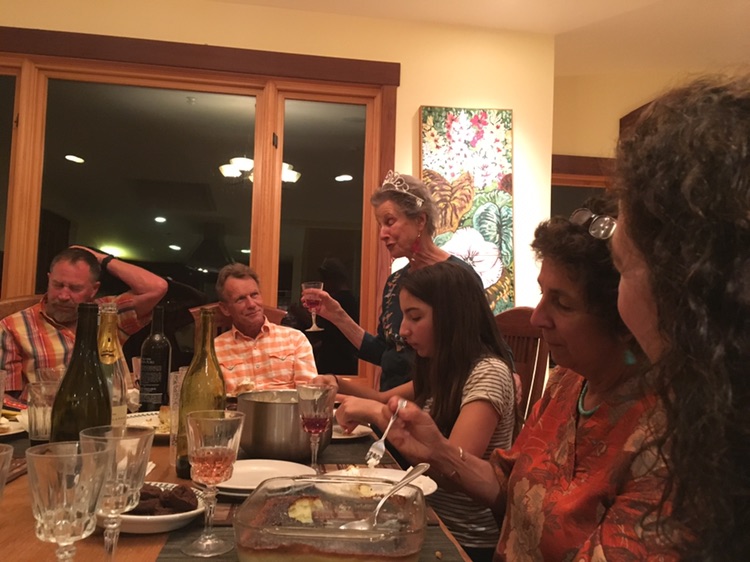 it was a wonderful night.. we were able to catch up with alost everybody..
rafe and I traed work stories (he's a mathematician at stanford.. .. until recently the chair of the math department)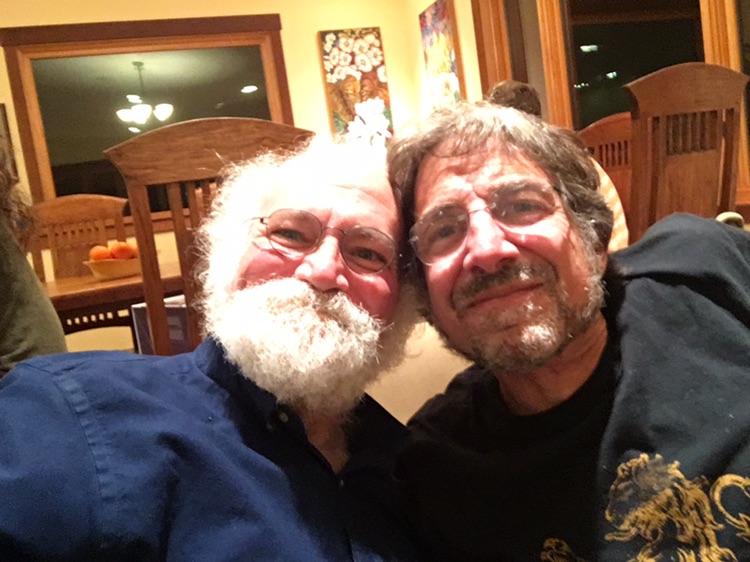 Sopie and Madeliene sang for us.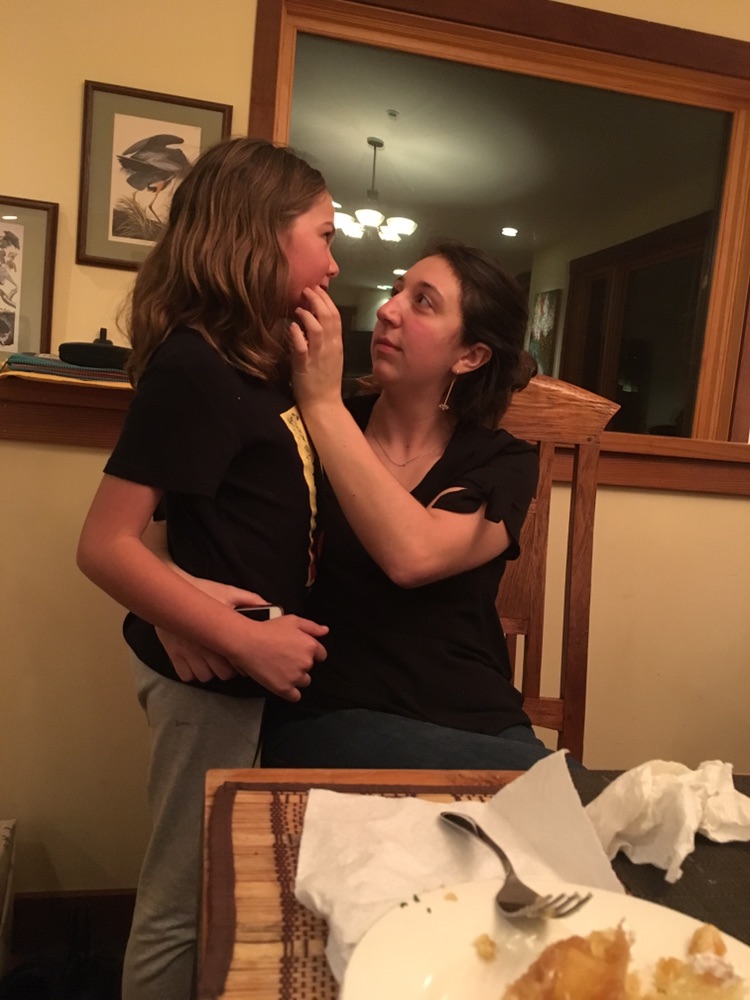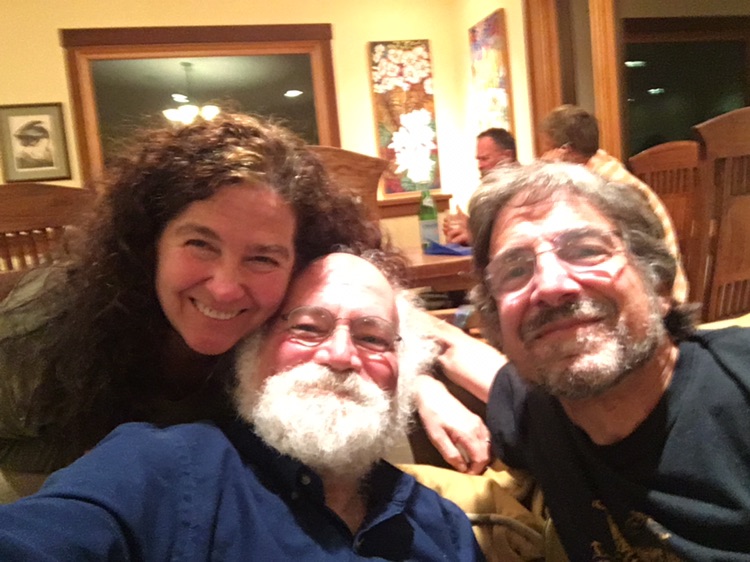 \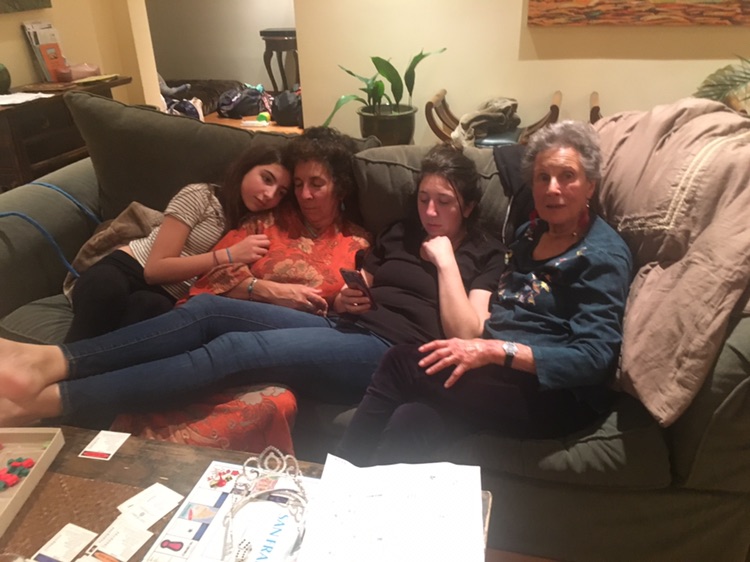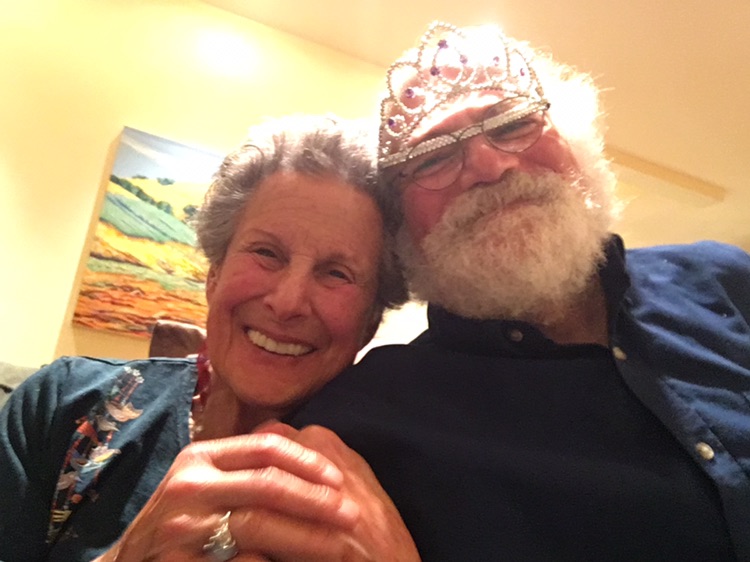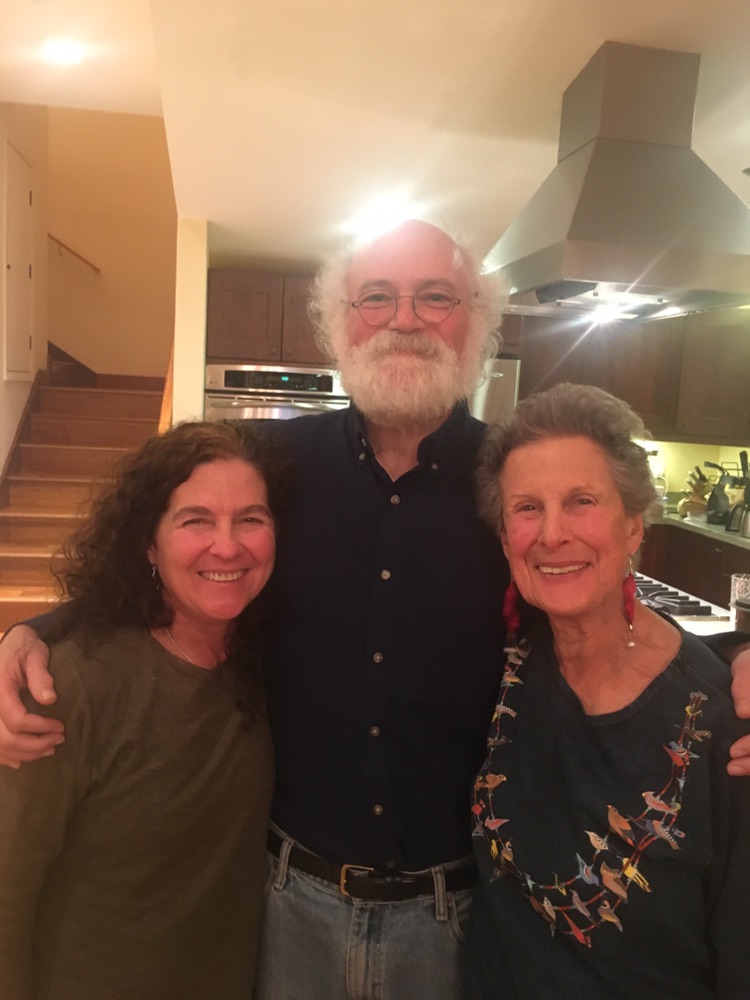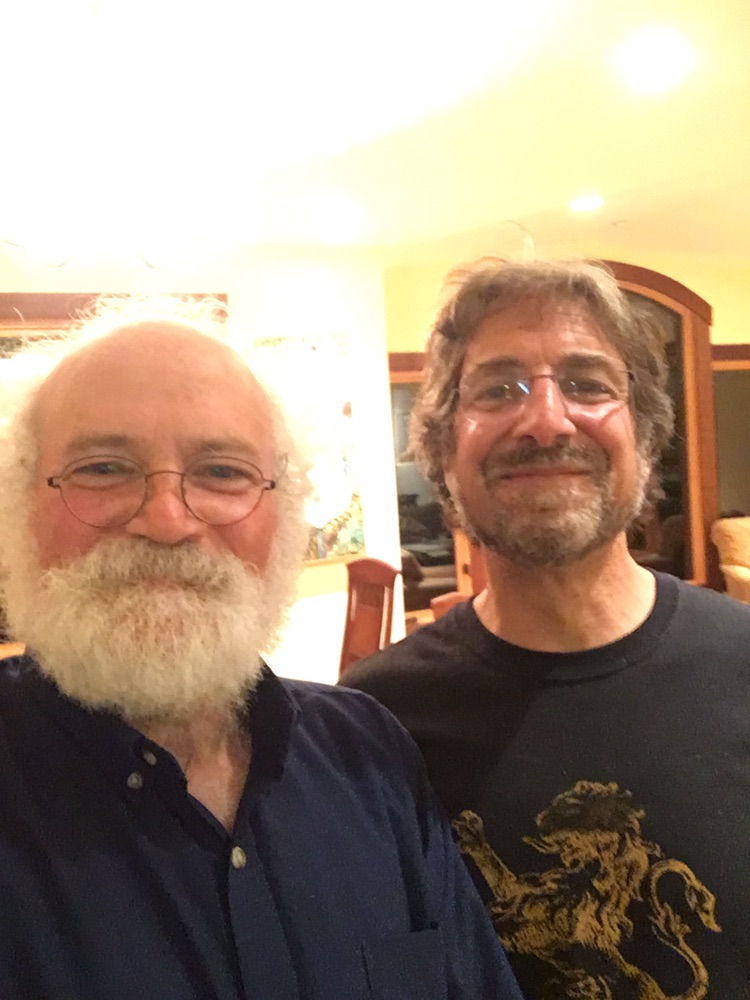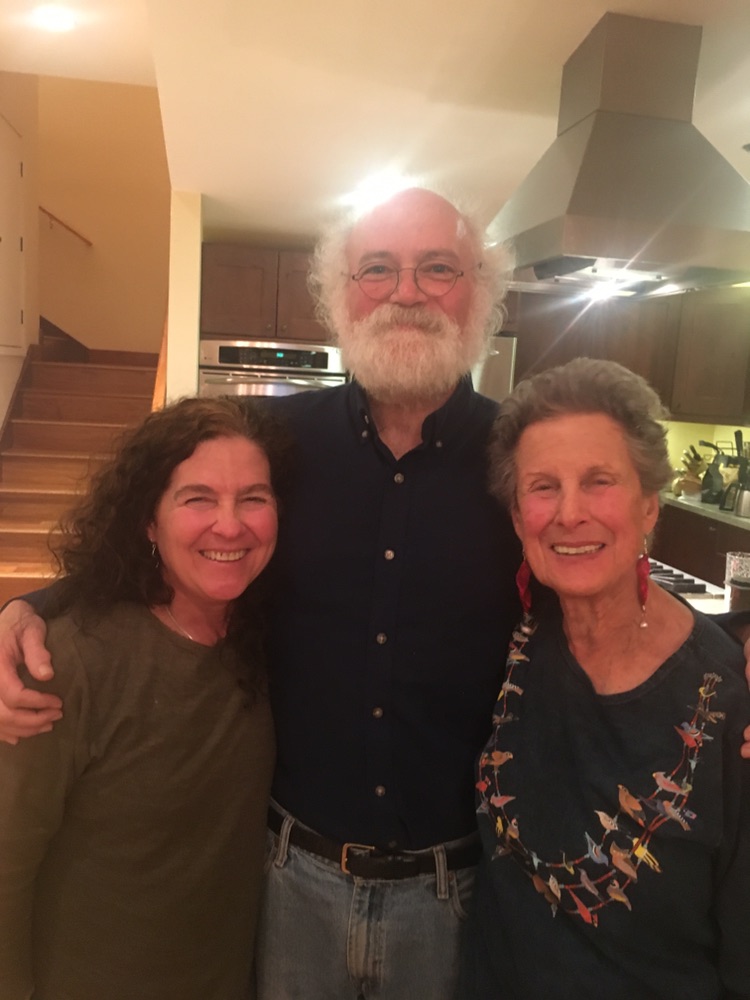 what a wonderful evening.. it was so cool that we could interesect..
ok. early flight tomorrow.. so I'll sign off here..
what a wonderful vacation !
nite all. nite sam
-me